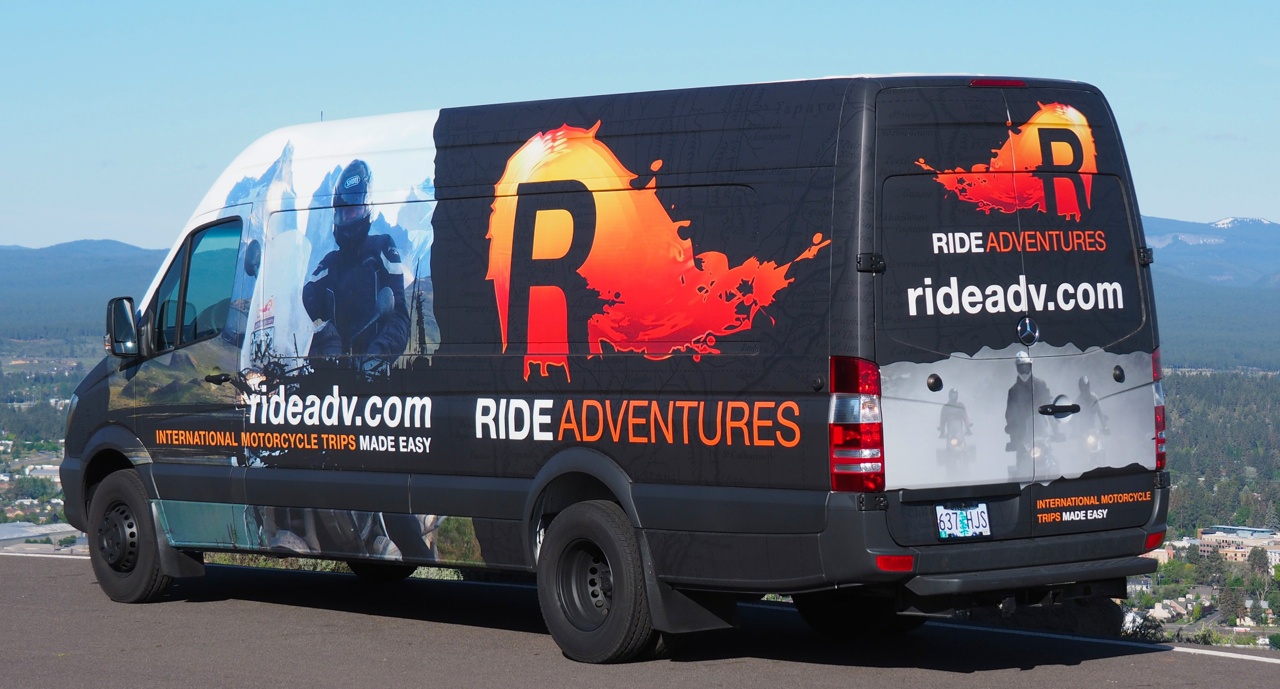 Riders, are you headed to any BMW motorcycle-focused events or rallies this year? Be sure to say "Hi" when you see us there! Below is a list we've compiled that shows much of what some of the various BMW Clubs from around the U.S. are planning for 2016.
Of course the largest gathering of BMW riders internationally will be a Motorrad Days in Garmisch, July 1-3. That evening, after all the tire-kicking is over, will mark the rally-point and gathering time for our "Alps Moto Explorer" motorycle trip package, as we embark on a 15-day itinerary to see the absolute highlights of Austria, Germany, Italy & Switzerland. Summertime, riding in the Alps, staying in great establishments and dining our way across Europe ... all put together for you already.
But you won't have your motorcycle there in Europe for the trip? No worries! We still have our BMW GS's available, and they're included in the trip package. Just let us know which one you want to ride and we'll hold a spot for you (spaces limited, so don't wait!)
Have a blast this summer, and we look forward to seeing you at some of these events!
| | | | |
| --- | --- | --- | --- |
| Rally Name | Dates | Venue | |
| Arizona Backcountry Discovery Route Rally | March 25-27, 2016 | Winslow, AZ, USA | View Website |
| 26th Annual Georgia Mountain Rally | April 29-May 1, 2016 | Hiawassee, GA | View Website |
| The Original Mini-rally | May 6-8, 2016 | Sturgis, MI, USA | View Website |
| 2016 Hopewell Road Rally | May 6-8, 2016 | Logan, OH, USA | View Website |
| 3rd Annual Blue Ridge High Pass Boogie | May 13-14, 2016 | Asheville, NC, USA | View Website |
| New Sweden 450 | May 14-15, 2016 | Cherry Hill, NJ | View Website |
| 42nd Annual Great River Road Rally – GR-3 | May 20-22, 2016 | Soldiers Grove , WI | View Website |
| Morton's BMW 2016 Spring Fling Rally | May 20-22, 2016 | Natural Bridge, VA | View Website |
| DownEast Rally | May 20-22, 2016 | Phippsburg, ME, USA | View Website |
| The 27th Annual Great Chicken Rally | May 27-29, 2016 | Dunlap, TN | View Website |
| Chief Joseph Rally | June 17-19, 2016 | John Day, OR | View Website |
| BMW Motorrad Days | July 1-3, 2016 | Garmisch, Germany | View Website |
| BMW MOA International Rally 2016 | July 14-17, 2016 | Hamburg Fairgrounds | View Website |
| 44th Cascade County Rendezvous | July 21-24, 2016 | Republic, Washington | View Website |
| Annual Daniel Boone Rally | August 12-14, 2016 | Boone, North Carolina | View Website |
| Beartooth Rendezvous | August 17-21, 2016 | Red Lodge MT | View Website |
| 2016 RAMS Rally | Sep. 30 - Oct. 2, 2016 | Parker's Crossroads, TN | View Website |
| Falling Leaf Rally Information | October 7 - 9, 2016 | Potosi, Missouri | View Website |
| 2016 DownEast Rally | no date yet | Maine, USA | View Website |