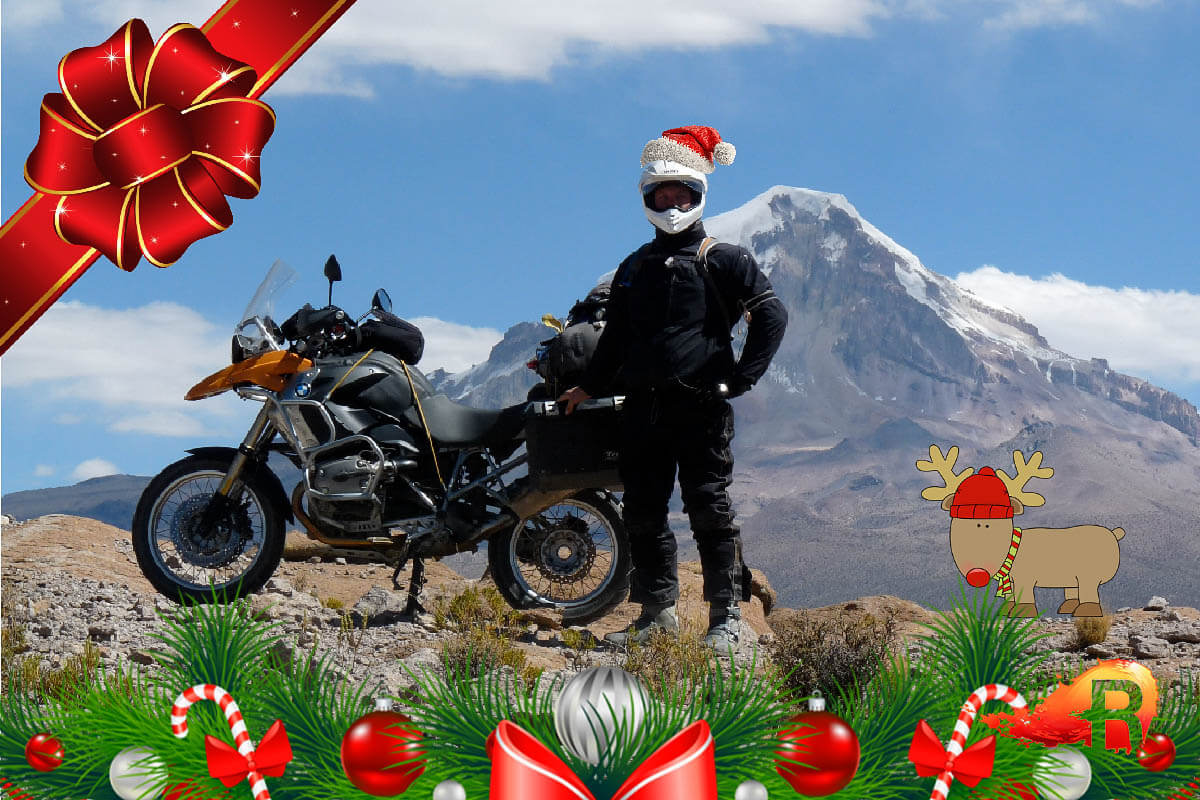 Disclosure: RIDE Adventures is a participant in the Amazon Services LLC Associates Program as well as other affiliate programs, designed to provide a means for us to earn fees by linking to Amazon and affiliated sites at no extra cost to you. Please see our Disclosure for more details.
Got a rider on your shopping list this year? Here are 15 rider-certified gifts to impress any Adv rider.
Look, we get it: If you've got a rider on your list, finding motorcycle gifts can be a major chore. Some riders already have all the toys and gear, others have no idea what they want, and a few are just plain picky.
For that reason, we put together 15 of the most thoughtful, and sought-after gifts for Adv riders currently on the market.
Our Best Adventure Rider Gifts
Don't bother keeping the receipt: On the list below you'll find absolute home-run picks from stocking stuffers to big ticket items for every kind of rider.
At some point, every ADV rider has to strap something to their bike, whether it's luggage on the seat or groceries on a rack.
Rok Straps are the go-to solution for securing any and everything to a motorcycle, making them one of the easiest and most useful ADV rider gifts you can buy.
What makes Rok Straps special is their combination of tough polyester and stretchy elastic, which creates a rock-solid hold, even when the bike is bouncing around on rough terrain.
We also appreciate that all Rok Straps include reflective piping on their exterior, which adds a degree of safety when riding after dark.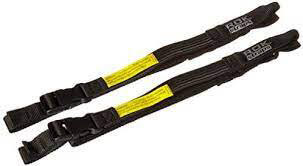 ROK Straps
CHECK PRICE:
A secure harness system is crucial for a good motorcycle backpack, and Nak Pak makes the best-fitting harness in the game. By combining their trademark sternum lock with an adjustable hip belt and back panel, the Klim Nak Pak can be dialed into the perfect fit for any rider.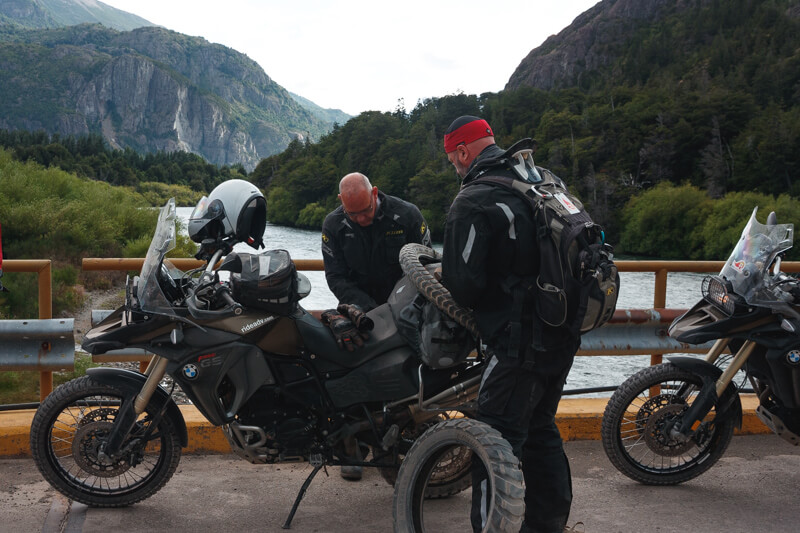 "We've put the Nak Pak through the test of our Patagonia Tours and we love em"
Inside, you'll find all your daily riding essentials, including a hydration bladder pocket, a fleece-lined goggle/glasses pouch, and even a tool kit for roadside repairs.
Additional pockets along the front of the pack at the shoulder and hip belt allow for quick access to phones, keys, snacks, and GPS devices.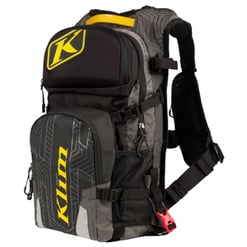 Klim Nak Pak
CHECK PRICE: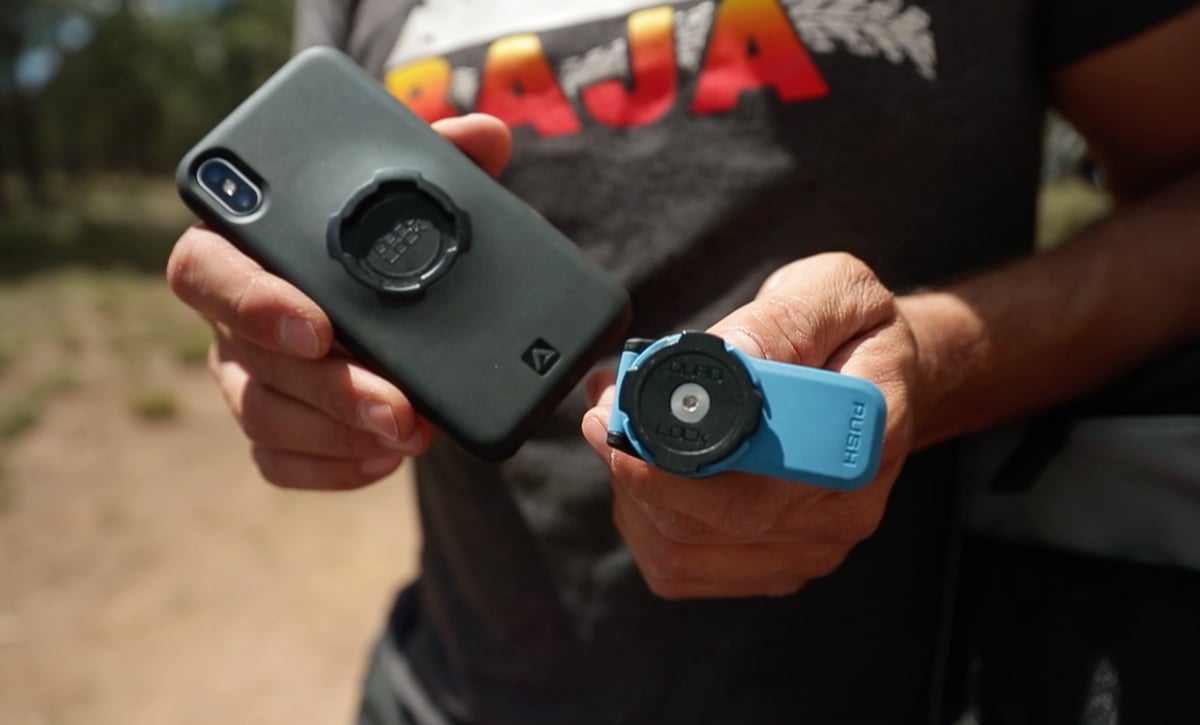 We've tried our fair share of phone mounts over the years, but the Quadlock system remains a perineal favorite for good reason: It's easy to mount, easy to use, and secure enough to keep your phone in place even in a crash (ask us how we know).
Quadlock cases are some of the best in the game, but if your rider is in the market for a case, remember they'll need both a case and mount. The mounts are universal to pretty much any handlebar, so just find the right type of phone case and you're good to go.
P.S. If you do get this mount do not forget to add a vibration dampener. Especially if you have a newer camera phone. Not doing this could result in vibration damage to your camera.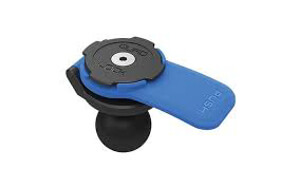 Quadlock Motorcycle Mount
CHECK PRICE: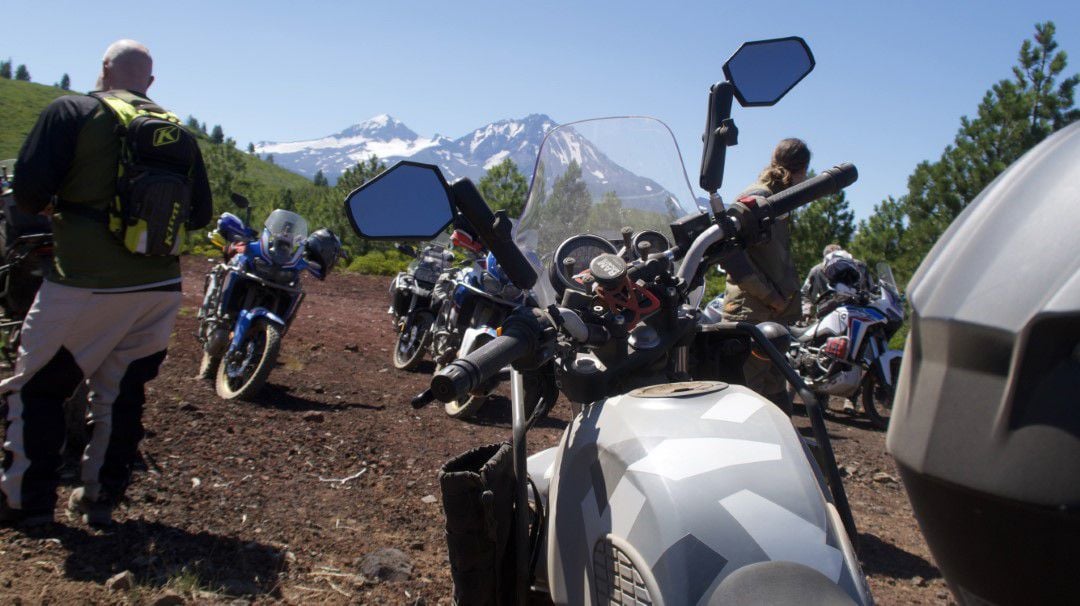 If you've got an off-roader to shop for this year, trust us, a set of Doubletake's indestructible folding motorcycle mirrors is high on their wish list.
Doubletake mirrors are widely considered the industry standard for dual sport, enduro, and adventure riders, and for good reason.
We've put these mirrors through thousands upon thousands of miles of use and abuse, and they're simply the best in the game. They're easy to install, easy to adjust, and as the name suggests, virtually impossible to break.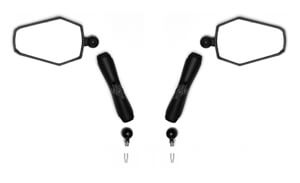 Adventure Doubletake Mirrors
CHECK PRICE:
Got an ADV rider who also happens to be a DIY'er?. If so, this is one of the coolest and most thoughtful gifts they'll ever get. Plenty of riders change their own oil, mount their own tires, or install their own accessories, but suspension setup is one place many folks fear to tread.
The Race Tech Motorcycle Suspension Bible breaks down every aspect of how suspension works and how to work on it yourself in clear language, with oodles of full-color pictures every step of the way.
Knowledge is the motorcycle gift that keeps on giving, and when it comes to suspension, this shop manual is second to none for any adventure motorcycle rider.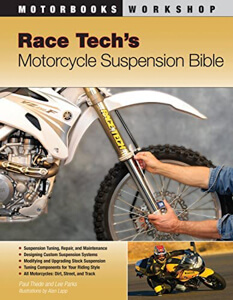 Race Tech Suspension Bible
CHECK PRICE:
When it comes to hands-free helmet communicators, Cardo is king. The PackTalk Edge is their latest flagship model, and lacks nothing in terms of performance or technology.
If your ADV rider isn't already rocking a Cardo unit, this is hands down one of the best motorcycle gifts that money can buy.
The Edge's Bluetooth Mesh system delivers up to five miles of range for up to 15 riders, its natural voice command tech allows for hands-free usage, and its JBL speakers deliver industry-leading sound quality for phone calls, music, and navigation.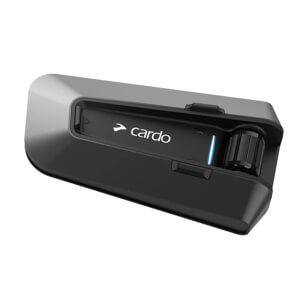 Cardo PackTalk Edge
CHECK PRICE:
If you're not a rider yourself, buying motorcycle-related gifts for an enthusiast can be a bit intimidating. Rather than taking a chance on gear they don't need or stuff they may already have, you can always keep it simple and buy a Revzilla gift card.
Revzilla is essentially the most popular online retailer of motorcycle parts, gear, and accessories in the country, which makes them the most likely place to have something in stock your rider will love.
These electronic certificates can be as small as $25 or as large as $500, but they're undeniably one-size-fits-all, so you can rest assured it'll be put to good use.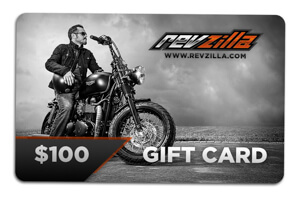 Revzilla Gift Certificates
CHECK PRICE:
8. RIDE Adventures Off-Road Training Package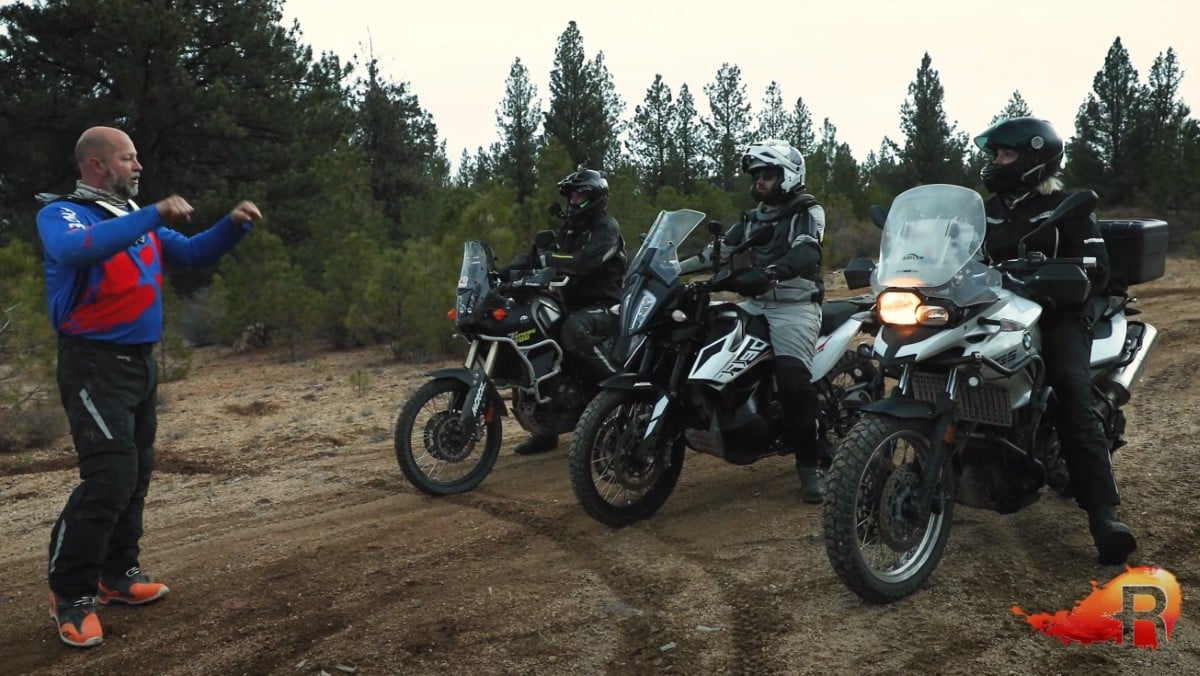 ADV riders will always appreciate getting gear and accessories for the holidays, but some of the best motorcycle gifts for them are things that can't be wrapped. We're talking about gifting an experience, specifically, a spot in our off-road expedition training classes.
These experiences are more than just a great opportunity to learn adventure riding skills: Every two-day class includes both practice sessions and epic rides winding through some of the best dirt roads in the country.
While the thought of getting socks as a gift may not sound too exciting, we promise you anyone who rides will be stoked to get a pair of these from Klim. Klim's vented socks are a do-it-all motorcycle sock that works well for any ADV rider
Their over-the-calf height makes them ideal for even the tallest motorcycle boots, while their soft mesh panels and CoolMax fabric provide maximum breathability even in the sweatiest riding conditions.
As an added bonus, these socks are incredibly budget-friendly despite being from a premium brand, so you'll get extra bang for your buck when the wrapping comes off these bad boys.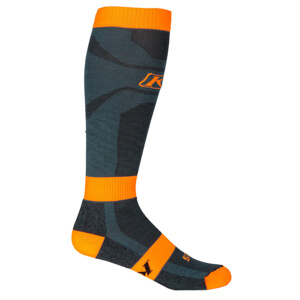 Klim Vented Socks
CHECK PRICE:

They say you can't put a price on peace of mind, but Monimoto has done just that with their M7 GPS tracker. This sleek little unit attaches to the bike, and allows the owner to check on the location of their adventure motorcycle at all times.
What's even better is that if the unit detects the motorcycle is being moved while the rider is away, it'll immediately send an alert to the owner's phone.
We also love that as far as electronics go, this in one of the less expensive ADV rider gifts that you'll find, so you can deliver some serious "wow factor" without breaking the bank.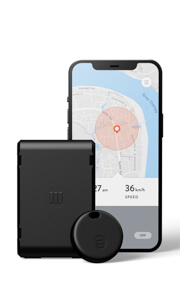 Monimoto M7 GPS Tracker
CHECK PRICE:
Dirt cheap, high quality, and highly effective: If you've got an off-road rider on your shopping list, the 100% Strata 2 goggles are a guaranteed home run.
We love the Strata 2 for a few reasons: They come in tons of different colors, fit inside the eye-port of damn near any dual sport or motocross-style helmet, and have dozens of different lens options to choose from.
Despite their killer price tag, these goggles actually share the same Lexan optics as premium 100% models like the Racecraft and Accuri series, so it's safe to say they punch well above their price point.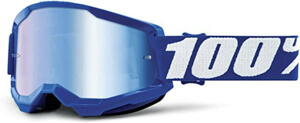 100% Strata 2 Goggles
CHECK PRICE:

There's nothing worse than getting stranded in the middle of nowhere, which is why it's always smart to carry a little extra fuel when you ride.
The MSR Liquid Fuel Bottle allows any rider to safely carry an extra quarter gallon of gas anywhere they go in case they need a little extra push to that next gas station.
Extra gas is a precious commodity for adventure riders, but what makes this motorcycle gift for him so cool is that it serves a dual purpose: MSR is an industry-leading outdoors company, so if your rider also happens to be a camper, this bottle doubles as a safe way to carry fuel for a camp stove.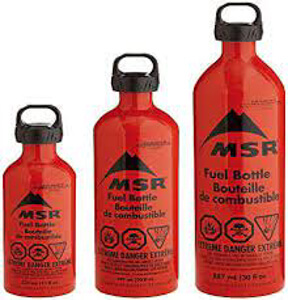 MSR Liquid Fuel Bottle
CHECK PRICE:
Who says the riding season has to end in the winter? The Gerbing Torrid Heated Vest works under just about any jacket on the market to deliver toasty electric heat to a rider's chest, back, and neck.
Heated gear is nothing new, but what we dig about the Gerbing Torrid is that it runs on a rechargeable lithium battery, providing up to 8 hours of heated bliss on a single charge.
That means there's no 12-volt wiring to fumble with, no additional drain on the motorcycle's electric system, and nothing to forget to unplug during pit stops.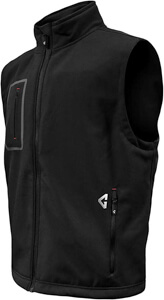 Gerbing Torrid 2.0 Vest
CHECK PRICE:
A good motorcycle helmet can be a big investment, but most lids only come with a simple microfiber bag to protect them. The Ogio ATS helmet bag steps up that protection with a padded hardshell case, but it's more than just a place to stash your helmet.
That's because Ogio also worked in a protective compartment that's perfect for storing goggles, GoPros, or other sensitive equipment.
As an added bonus, the interior of the bag features adjustable padding, allowing the ATS to securely hold helmets of any kind, including motocross models with oversized peaks.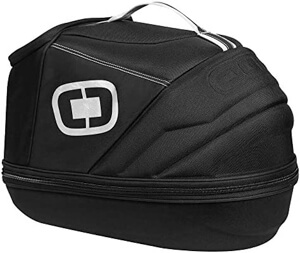 Ogio ATS Helmet Bag
CHECK PRICE:
Whether your rider is parking in an open carport or just looking for some extra protection in the garage, this is the ideal ADV rider gift. Nelson-Rigg's Defender series of covers are tough as nails, 100% waterproof, and even come with a five-year warranty.
We also appreciate that Nelson-Rigg includes soft interior fabric at the windshield to prevent scratching, as well as heat-resistant panels that won't burn on hot exhaust pipes.
The cover also includes reinforced grommets at the front wheel and center, allowing riders to secure both their bike and their cover with a cable lock.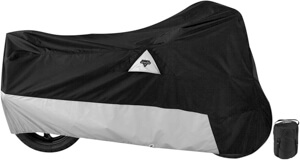 Nelson-Rigg Defender
CHECK PRICE:
Hope this gift guide helped you get the right gift for yourself or a loved one. If you're still not sure check out the articles below.
→READ MORE: 18 Perfect Gifts for Motorcyclists They'll Love and Best Dual Sport Tires for Serious Off-Road Riders.