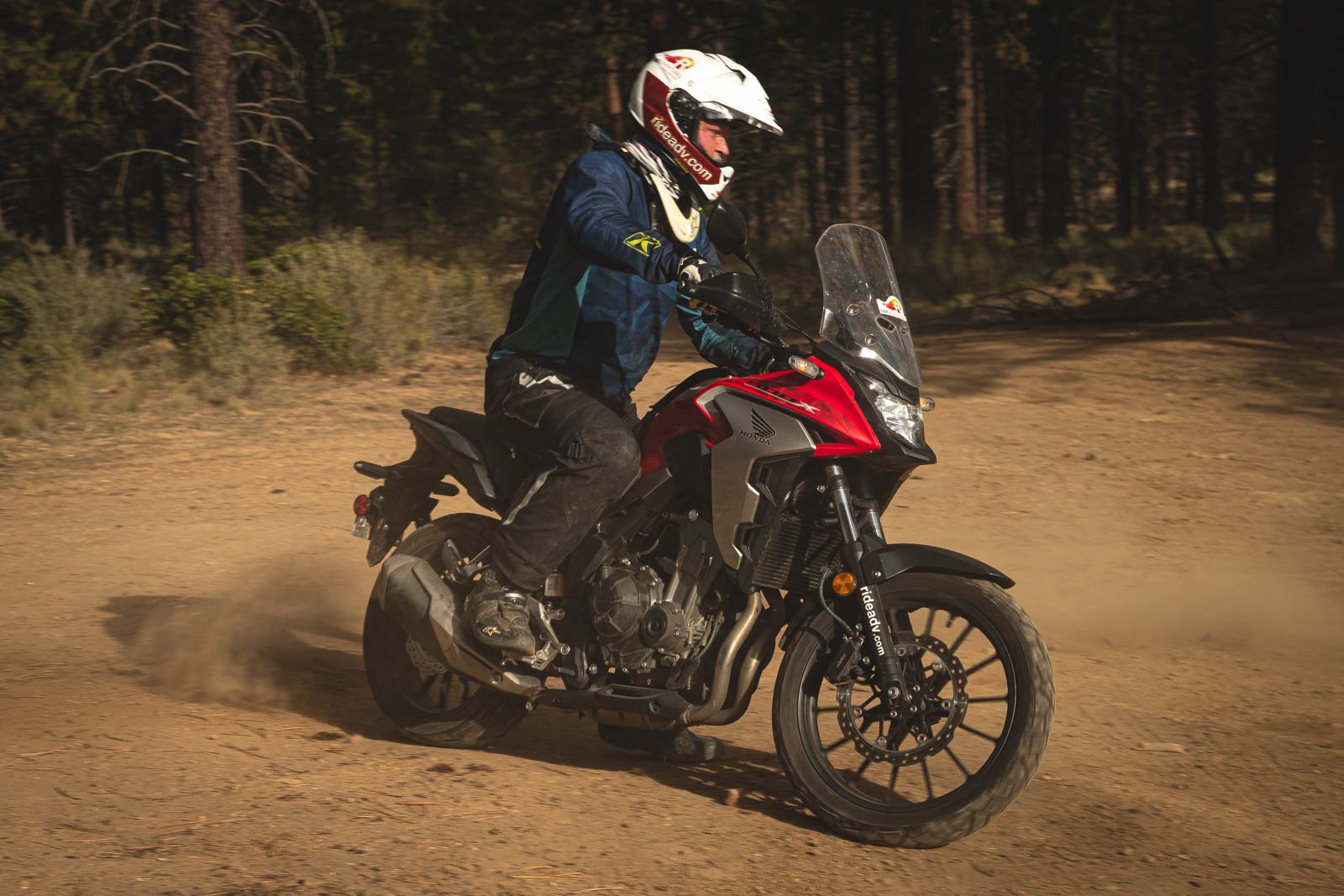 Since its inception in July 2013, the Honda CB500X has proven to be a solid, dependable, multi-purpose machine that does the Honda stable proud. With numerous improvements over the years, it just kept getting better and better - and the 2019 model is possibly as close to a Swiss Army knife a biker can get.
With an improved mid-size engine and a medium riding stature that now sits a half an inch taller than its predecessor, the CB500X is economical (we got over 60mpg while testing it.)
More of a visual learner? Check out our video review on the 2019 Honda CB500X
There's also great support in the aftermarket world, so it should be fairly cheap to service and maintain. With the extra cash laying around after purchase and fewer bills to pay, you'll probably RIDE it instead of letting it fall into the category of bikes that gets parked in the garage and polished on Sundays.
Nope, not this bike, this bike is meant to be used and the thrill comes at a good price point.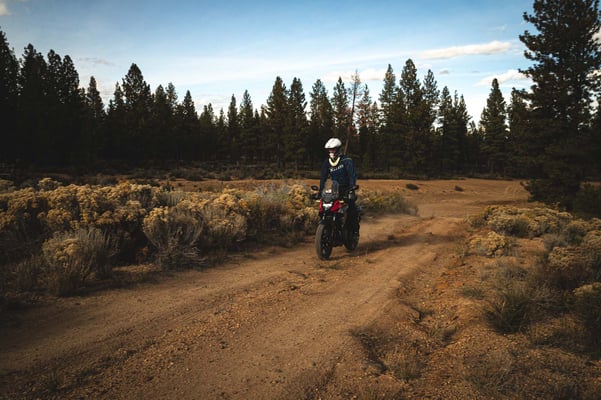 The 2019 model retains much of what made it special, and Honda has managed to improve on its off-road capabilities without imposing on its street cred.
It is still the trusty steed that most have come to love, fitting the glove as commuter, tourer, and adventure rider, and doing so even better now.
In this article, we'll discuss the specs, pros, and cons of the Honda CB500X, and compare it to the 2018 model. Is it really better? We say it's a clear "Yes!"
---
2019 Honda CB500X Specs
---
From the stunning engine and the smooth transmission to its riding and frame dimensions, its fuel capacity, tire size and electronics, and everything in between, here we go: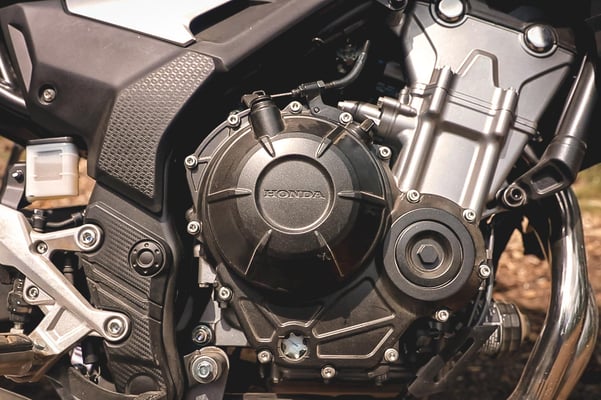 CB500X Engine
Engine displacement: 471 cc
Type: Parallel-Twin
Induction: PGM-FI with 34 mm throttle bodies
Cooling: Liquid-Cooled
Bore x stroke: 67.0 x 66.8mm
Compression ratio: 10.7:1
Valve Train: DOHC (Dual Overhead Cam); four valves per cylinder
Fueling: EFI w/ 34mm throttle bodies
Final drive: O-ring sealed chain
Max power: 46.9 hp (35.0 kW)@ 8,500 rpm (claimed)
Max torque: 32 lb⋅ft (43 N⋅m) @ 7,000 rpm (claimed)
CB500X Drivetrain
Transmission: 6-speed
Clutch: Wet multi-plate, A.S.clutch
Final Drive: O-ring sealed chain
Front wheel: Multi-spoke, cast aluminum
Rear wheel: Multi-spoke, cast aluminum
Front Tire: 110/80/19 radial, tubeless
Rear Tire: 160/60/17 radial, tubeless
CB500X Chassis, Suspension, and Brakes
Front Suspension/Travel: 41 mm fork/5.3 inches
Rear Suspension/Travel: Pro-Link single shock with a nine-position spring preload adjustability/5.9 inches
Rake: 27.5 °
Trail: 4.3 inches (108 mm)
Front Brake: 320 mm disc (Optional ABS on ABS model)
Rear Brake: 240 mm disc (Optional ABS on ABS model)
CB500X Dimensions
Caster Angle: 27.5°
Dimensions (L×W×H) (mm)
2,155mm(length)
825mm (width)
1,410mm (height)
Fuel Tank Capacity: 17.7 Litres
Fuel Consumption: 60Mpg
Seat Height: 830mm or 32.7 inches
Trail: 108mm
Wheelbase: 1,445mm
Ground Clearance: 180mm
Kerb Weight: 197kg
Max Capacity: 185kg
CB500X Instruments and Electronics
Ignition: Computer-controlled digital transistorized with electronic advance
Battery Capacity: (VAh): 12v 7.4Ah
Headlights: LED
Taillight: LED
Instruments: Digital Speedometer, Digital Bar Graph Tachometer, Dual Trip Meters, Digital Fuel Level Gauge, Fuel Consumption Gauge, Digital Clock, Water Temp indicator and gear position indicator.
---
IMPROVEMENTS SINCE 2018
---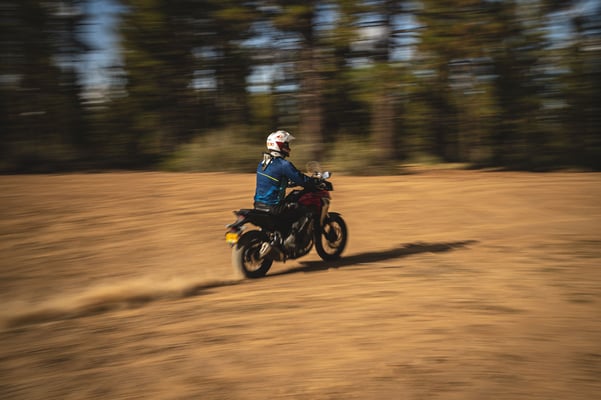 The 2019 Honda CB500X is similar to both the CB500 parallel-twins discontinued in 2003 and the CB500X of 2018. They are now made in Thailand, where Honda had previously focused on motorcycles with a smaller displacement.
The engineers have managed to improve the engine which growls with contentment when you rev it up, the designers have created a new frame, and a vast array of other improvements were made on the wheels, chassis, and electronics.
The 2019 CB500X really is is a grand improvement on an already great ADV motorbike.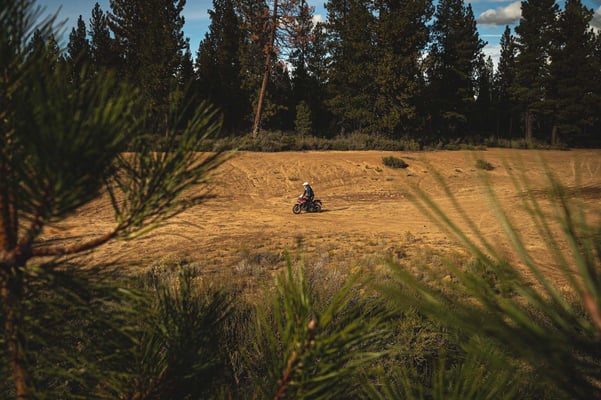 We compared the 2019 CB500X with its older 2018 brother, and these are the biggest changes and improvements:
2019 Honda CB500X Engine & Performance
The Japanese are known for their engineering marvels, and the 2019 Honda CB500X rocks an engine that is no exception to this fact.
The 471cc parallel-twin powerplant received a number of engine tweaks that netted a gain in torque and overall performance. The total torque boost of 4 percent doesn't sound like much, but it pushes the total output to an admiral total of 42 Nm at 7000Rpm's.
Total horsepower now peaks at 49.6 ponies, reached at 8500Rpm.
More power means better acceleration, a higher top-end speed, and greater control when you're doing obstacles. We salute the engine builders at Honda - it is high-time for the mid-rangers to start riding with the bigger stallions!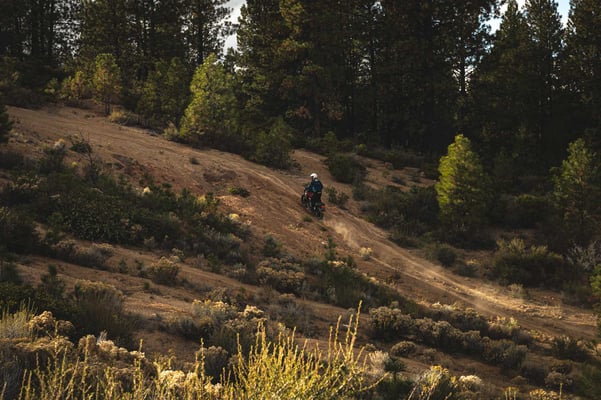 The two 34mm throttle bodies that control the air/fuel ratio and the updated crank position sensor makes the injection and ignition timing far more precise than in the older models.
Both the spray pattern and droplet size in the fueling system were refined too. This results in a great improvement in fuel consumption and the total range of travel you can do per tank of fuel.
The valve timing was tweaked a little (okay, a lot if we looked at the improvement in output), and the velocity stacks were upgraded. The pistons (originally used in the Fireblade models) have a special shape and design that reduces skirt-slap at higher revolutions, and aids in reducing engine noise at higher speeds.
No one likes the squeal of an angry woman, and this one won't run out of breath soon. Rev her up, or cruise along - the engine is a symphony to the ear..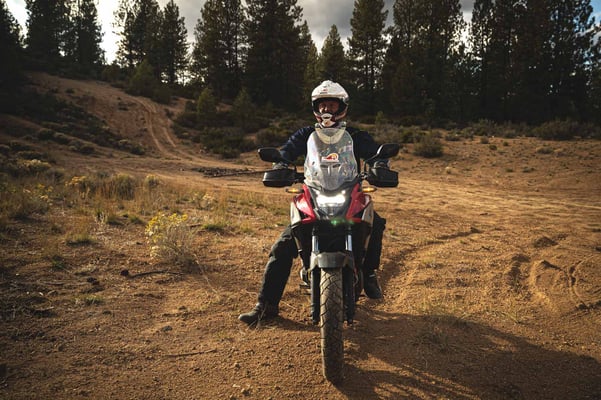 The exhaust also got a total overhaul.
The low-restriction exhaust features a catalytic converter, which helps to optimize backpressure and ultimately boosts mid-range torque. The new exhaust also meets emission requirements in Europe, so you won't be fined to bankruptcy if going on an ADV tour in the Alps is on your bucket list.
The new slipper clutch has a lightened clutch pull, helping avoid left hand cramp-ups on those longer outrides, and as far as clutches go, it allows the power from the engine to flow through flawlessly with almost-effortless gear changing in between.
2019 Honda CB500X Design Improvements
The magicians in charge of design squad did more than just a cosmetic facelift when they re-imagined the Honda CB500X 2019 model.
The new front end is now more aerodynamic, and its shape has been redesigned to deflect hot air from the radiator away from the rider to offer you a much cooler and comfortable ride.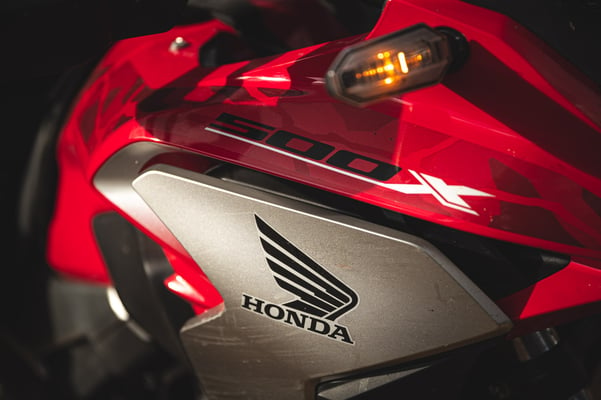 The slightly larger windscreen stands 20mm taller than that of the 2018 model.
This improvement will help keep hot air away from the rider and offer some form of isolation from the elements on those longer outrides. Riders will appreciate the increase in wind protection when traveling at high speed - but, if the factory setting doesn't suit you, the windscreen is easily adjusted with just a couple of tools.
The display and gear/shift indicator of the 2019 model also had a make-over, and it is now larger and easier to read the digital readout on the LCD display screen. Proper backlighting and an easy-to-read display really add to the pleasure derived from an adventure ride.
It's great for having all the info available with just a quick glance, and a definite step-up from the outdated yellow-glowing one used on the 2018 CB500X model. Need to know what gear you're in? What speed you're traveling at? How much fuel you have left? No need to go all Indiana Jones with a pull-over and a flashlight - the 2019 Honda CBX has you covered.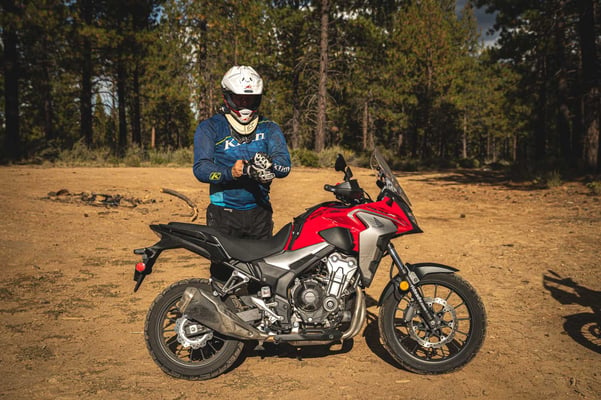 The newly-designed headlight is placed above a restyled shroud and is now fully LED - which makes driving at night or when visibility is poor a pleasure.
The turn signal and clear rear light are also LED, so other motorists and co-riders will know your every move. Besides its long life, LED lights have proven to be a much brighter source of light. You'll never want to ride a globe-light motorcycle once you've seen the difference!
The rider's seat is cleverly positioned in a manner that pulls the rider down into the machine - and it is slightly more narrow when compared to the 2018 model. While that may sound like a downgrade, it really isn't as you'll find it way easier to reach the ground - especially if you're a shorter rider.
2019 Honda CB500X Suspension and Handling Improvements
The one single improvement that got most enthusiasts talking about the new Honda CB500X, is the new 19" front wheel. This is a big upgrade from the 17-incher that was used during the first five years or so of the bike's existence.
A 17-inch wheel just isn't ideal when you're doing off-pavement riding and going over bumps and rocks. The larger footprint of the 19-inch wheel also equals better stability and control in the dirt - and you're likely to find it easier to do river crossings and gravel riding with the bigger wheel.
The 17-inch front transferred an unnecessary amount of pounding and impact to the rider, which can add up to your knees and back getting hurt or injured on longer adventure rides which aren't as predominant with the 19-inch wheel.
So the 19-inch wheel improves the comfort level and adds to the bike's off-pavement capabilities.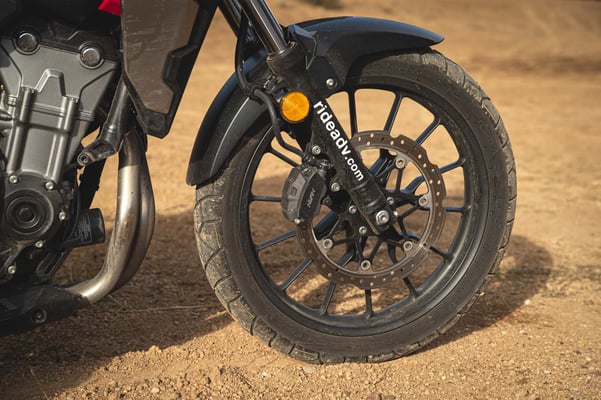 The upgraded suspension lifts the CB500X about a half-inch higher off the ground. Which again, isn't astronomical - but these subtle changes add up to making a great rider's bike.
The higher ground clearance (and more suspension travel) is a certain selling point if you're buying an ADV bike with the intention of going on an ADVENTURE.
Adventures usually include multiple terrains - so if you're going off-road, with the possibility of having to face a few rocks, logs and other things to go over, ground clearance is a really important thing to have!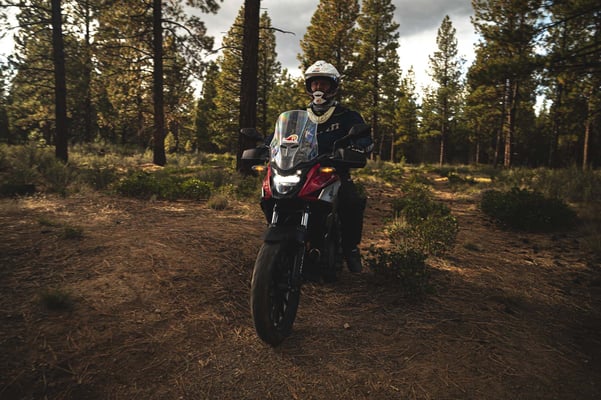 The steering lock has a three-degree increase from the 2018 model, which creates an 8-inch tighter turning radius.
Parking your adventure machine just got a whole lot easier, and there's a vast improvement on the motorcycle's maneuverability in general. If you're taking sharp bends and tight corners, you will realize how important this upgrade was.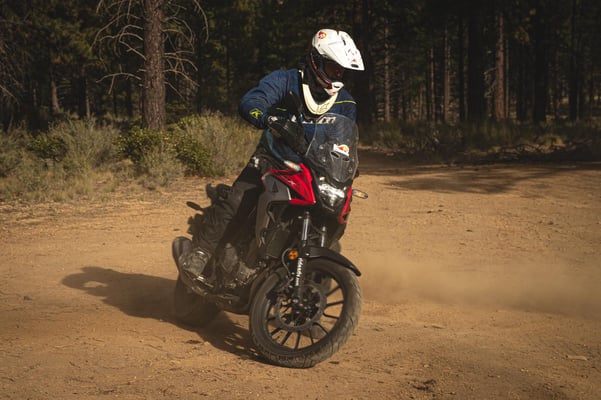 The 2019 Honda CB500X's bar risers now have rubber mounts.
Upon feeling l how smooth the handlebar and grips feel, riders will probably conclude that the exclusion of these small little rubbers was an oversight in earlier models. Nonetheless, these rubber mounts dampen the engine vibration of the already-smooth engine considerably.
The steel frame also got a number of different tweaks. The steering head now has a 27.5-degree rake, which is a degree more than that of the 2018 model. This adds to riding stability, especially at high speed.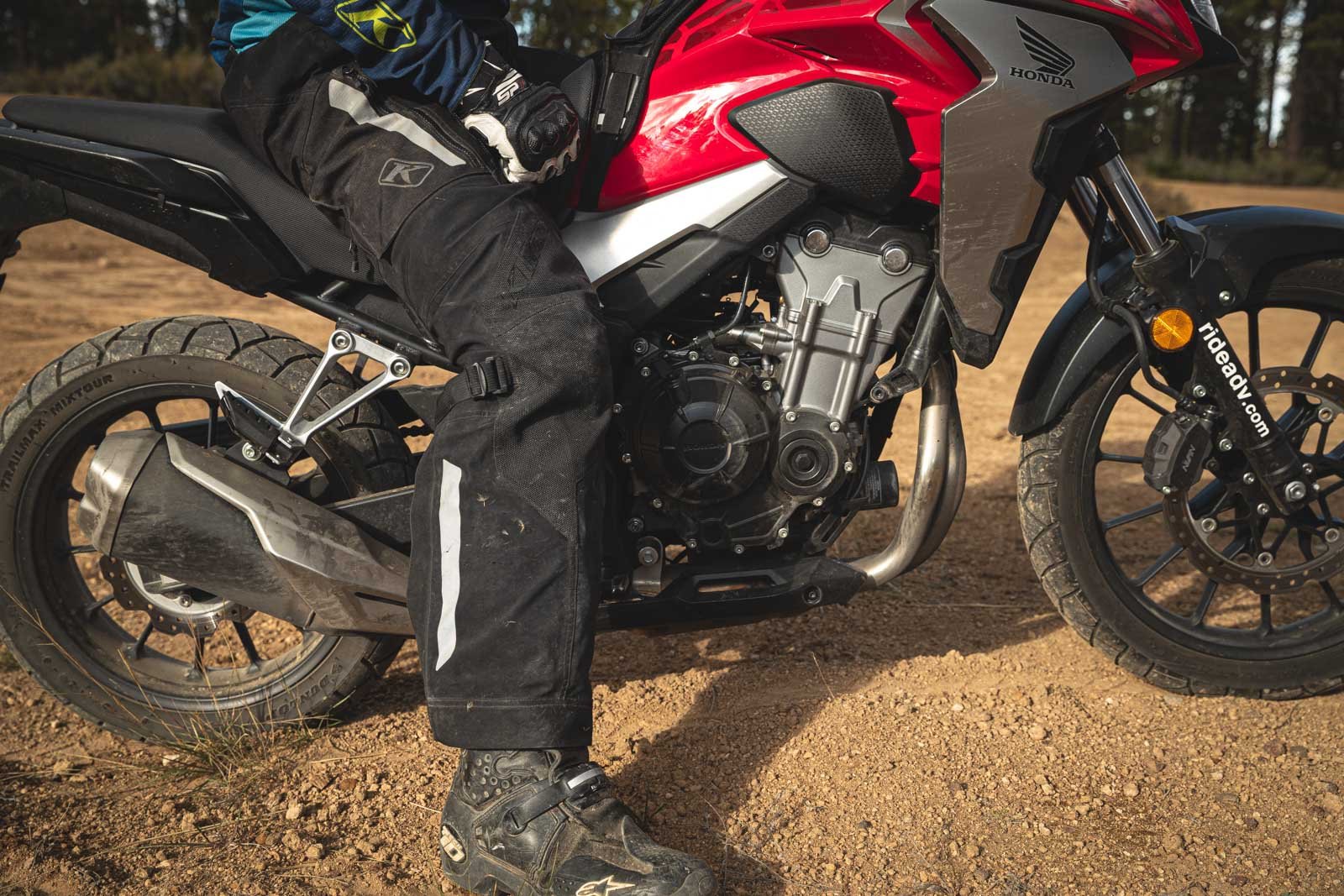 As the old biker's adage goes: Safety first. As such, the engineers in the Honda factory have improved the CB500X's stopping ability drastically. The brakes feature a twin-pot anchor and a 310 mm disc in the front, and a 240 mm disc in the back. The single-piston rear caliper has been improved to have greater hydraulic leverage, which means you will always be able to reign in the horse if you need to.
The 2019 Honda CB500X has an optional ABS braking system, which is installed in the ABS model. The ABS system is tuned to prevent the wheels from locking up, and the ABS modulation will add a degree of safety to low-traction situations such as wet riding surfaces and quick-stops.
---
2019 CB500X Pros and Cons
---
We tested the Honda CB500X extensively over the past few months. It fits into the Adventure Bike category comfortably and is a congenial, economic medium-sized bike that went through the paces easily.
Ultimately, when you're out on an adventure bike, the question arises: "How far can you go before you need to turn around"? With the CB500X, the answer is VERY FAR INDEED.
Sipping only 1 gallon of fuel every 60 miles,
offering enough ground clearance to go over fairly rough terrain, and the smooth engine powered by Honda reliability means you will probably go to the end of the world on it.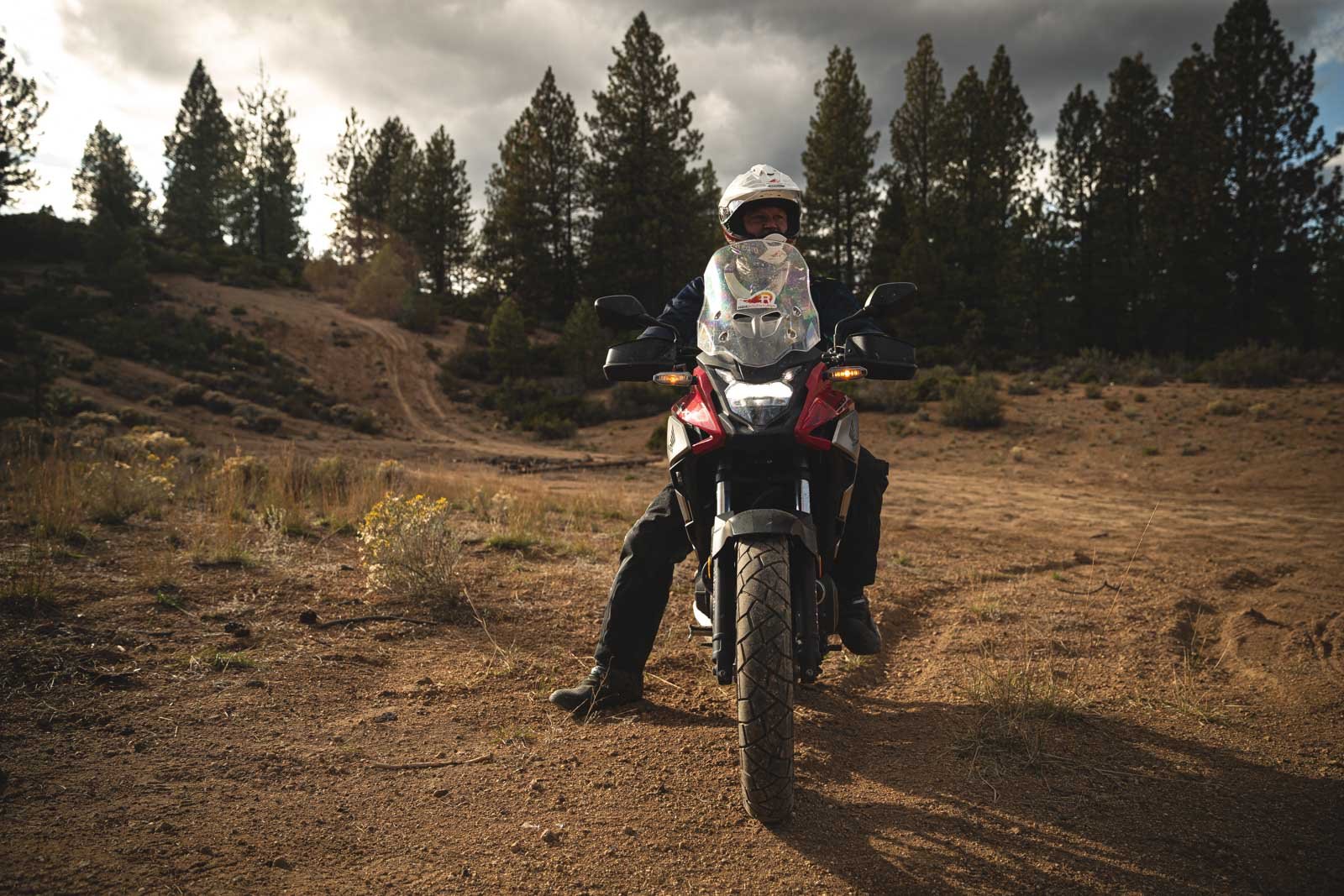 Here are the pros and cons as we experienced it:
2019 CB500X PROS
60+ mpg with 4.6 gallons, 300+ mile range
Pulls strong over 4000 rpm's
Low price and high value
Sized for riders with shorter to mid length legs
Nimble, fun, flickable bike
Tubeless wheels
Very versatile bike overall
2019 CB500X CONS
Not for large or long legged riders
Cast aluminum wheels, but hey, no dents yet in the past five years of owning previous models
2-Up riders, only the petite will fit
Engine weak at low rev's
No center stand or protection
Rubber-only footpegs
Suspension preload adjustments only
Limited aftermarket options for armor
2019 CB500X Overall
The 2019 CB500X offers unbeatable value in the mid-sized Adventure Bike category. It manages rugged conditions well, holding up great after 3 seasons in our Patagonia and Oregon dual sport operations, and is relatively cheap to maintain. Not enough can be said about the need for reliability - especially when you will be traveling in remote territories like the ones we operate in, and Honda has proven to manufacture reliable engines time and again.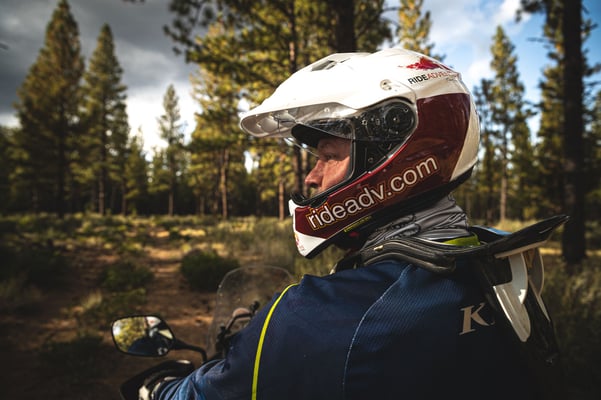 That the engine is part of the frame (manufacturers often choose to leave a lower carriage frame out of the equation and opt to just use the engine as being part of the frame) means that this isn't a bike that should be pounded too hard. So while this isn't like a KTM's or an Africa Twins with traditional frame supports … and while it isn't the biggest ADV bike on the market today, or the most rugged by any stretch of the imagination, it is still a great bike that will offer many smiles over plenty of miles.
The tubeless rims make it easy to repair punctures en-route, and the 19-inch wheel makes off-roading a breeze.
The addition of rubber mounts on the bar risers, a tighter turning circle, and the upgraded LCD display screen makes this a great bike for cruising the city too, and this could be a great dual-sport motorcycle that suits the needs of weekend-adventurers well.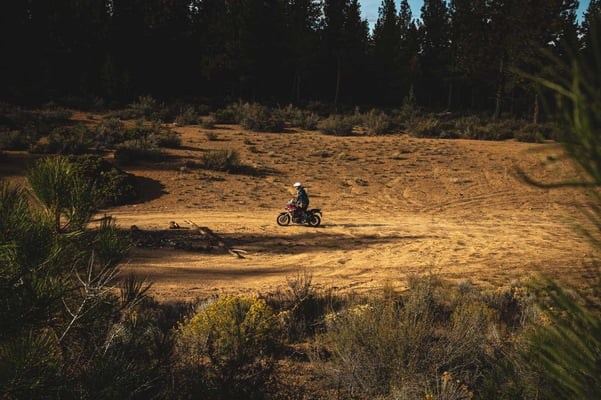 The amount of technological advances that were employed in the 2019 Honda CBX boggles the mind. When you add all the advancements, it tallies to a great improvement on the 2018 model. Sure, the narrow seat and cast aluminum wheels may not make for bragging rights around Harleys or be appropriate for the Dakar Rally ...
but that's the beauty of this motorcycle. It doesn't fit in anywhere - but if you treat it well, it will take you everywhere, quite affordably!