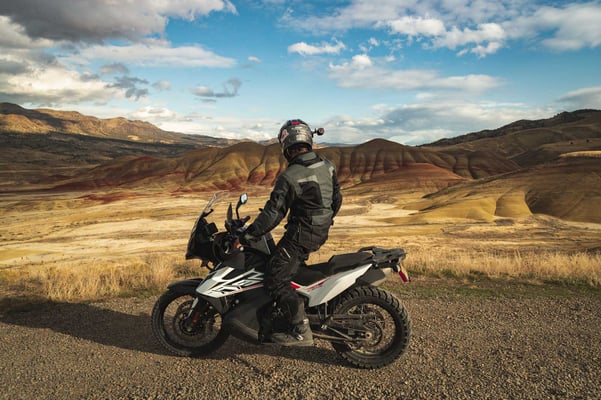 The new KTM 790 Adventure presents an excellent mix of on-road comfort with sporty handling, and off-road capability. Consider it a slightly more pavement-focused version of KTM's new flagship bike that is the 790 Adventure R model.
Despite being the more pavement-focused of the two, the KTM 790 certainly isn't held back when it comes to its off-road credentials.
While it does have lower-spec forks with fewer tuning options, and a bit less ground clearance and suspension travel, it still manages to retain its true adventure credentials with the a dirty-worthy wheel set measuring 18 inches in the rear and 21 up front, and substantial amount of ground clearance and suspension travel when compared to others in its weight class.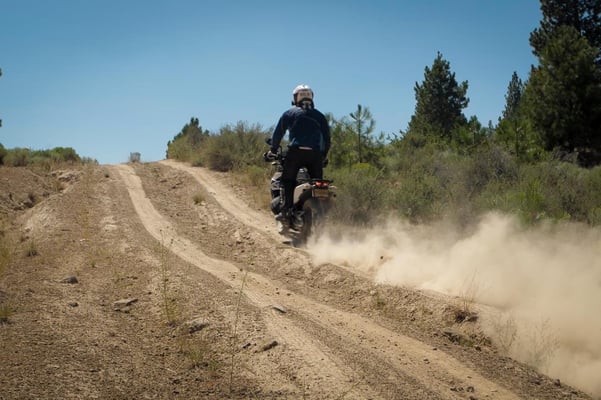 As a blanket statement, we'd like to declare that the KTM 790 may be the perfect option for riders wanting to get all the adventure possible out of a motorcycle without being overwhelmed by the size and power of the biggest bikes now in the market.
Despite not being as dirt-focused as its sister bike or some others in this twin-cylinder category, riders looking for a mid-sized adventure bike may want to consider how much time they'll truly be spending off-pavement, and choose this bike or the R model accordingly.
In this KTM 790 Adventure S review, we're going to take a look at the bike's specs, features, its pros and cons, and some other important information.
---
2019 KTM 790 Adventure S Specs
---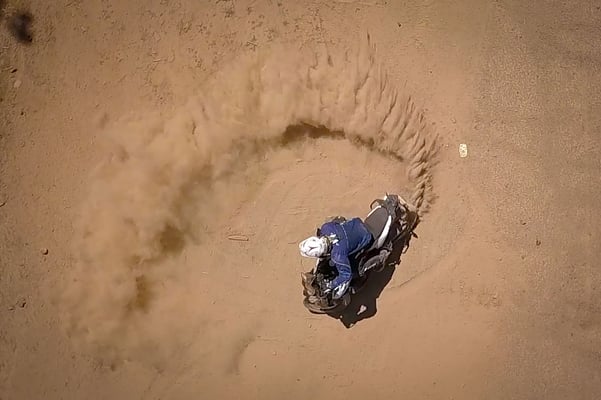 So how did KTM put the 790 together? Let's take a closer look:
KTM 790 Engine
Engine Displacement: 799cc
Type: Parallel-Twin
Max power: 95 hp @ 8250 rpm
Maximum torque: 66 ft/lbs @ 6500 rpm
Cooling: Liquid cooled
Valve train: DOHC (8 valves)
Final drive: Chain
Fueling: DKK Dell' Orto w/ 46mm throttle bodies
Bore x stroke: 88mm x 65.7mm
Compression ratio: 12.7:1
KTM 790 Drivetrain
Transmission: 6-speed
Clutch: PASC slipper
Final Drive: Chain
Front wheel: Spoke, aluminum rims
Rear wheel: Spoke, aluminum rims
Front Tire: 90/90 x 21", tubeless
Rear Tire: 170/70 x 18", tubeless
KTM 790 Chassis Suspension Brakes
Front Suspension/Travel: 43 mm fork/7.8 inches
Rear Suspension/Travel: WP Apex PDS shock absorber with spring preload adjustability/7.8 inches
Rake: 25.9 degrees
Trail: 107.8
Front Brake: 2 x 320 mm ABS
Rear Brake: 260 mm single disc ABS
KTM 790 Dimensions
Fuel Tank Capacity: 5.3 gallons (20 liters)
Fuel Consumption: 56 mpg (4.19 liters/100 km)
Seat Height: Adjustable

32.7/33.5 inch

Wheelbase: 59.4 in (1,509 mm)
Ground Clearance: 9.2 in (233 mm)
Dry Weight: 416.7 lbs (189 kg)
---
2019 KTM 790 Adventure S Pros
---
As far as adventure motorcycles go, the KTM 790 S performs incredibly well in a variety of on & off-pavement scenarios. Initially developed alongside the 790 Duke, the bike features heavy-duty componentry to help reduce the limits to where riders may go with it, and how far they can depend on it.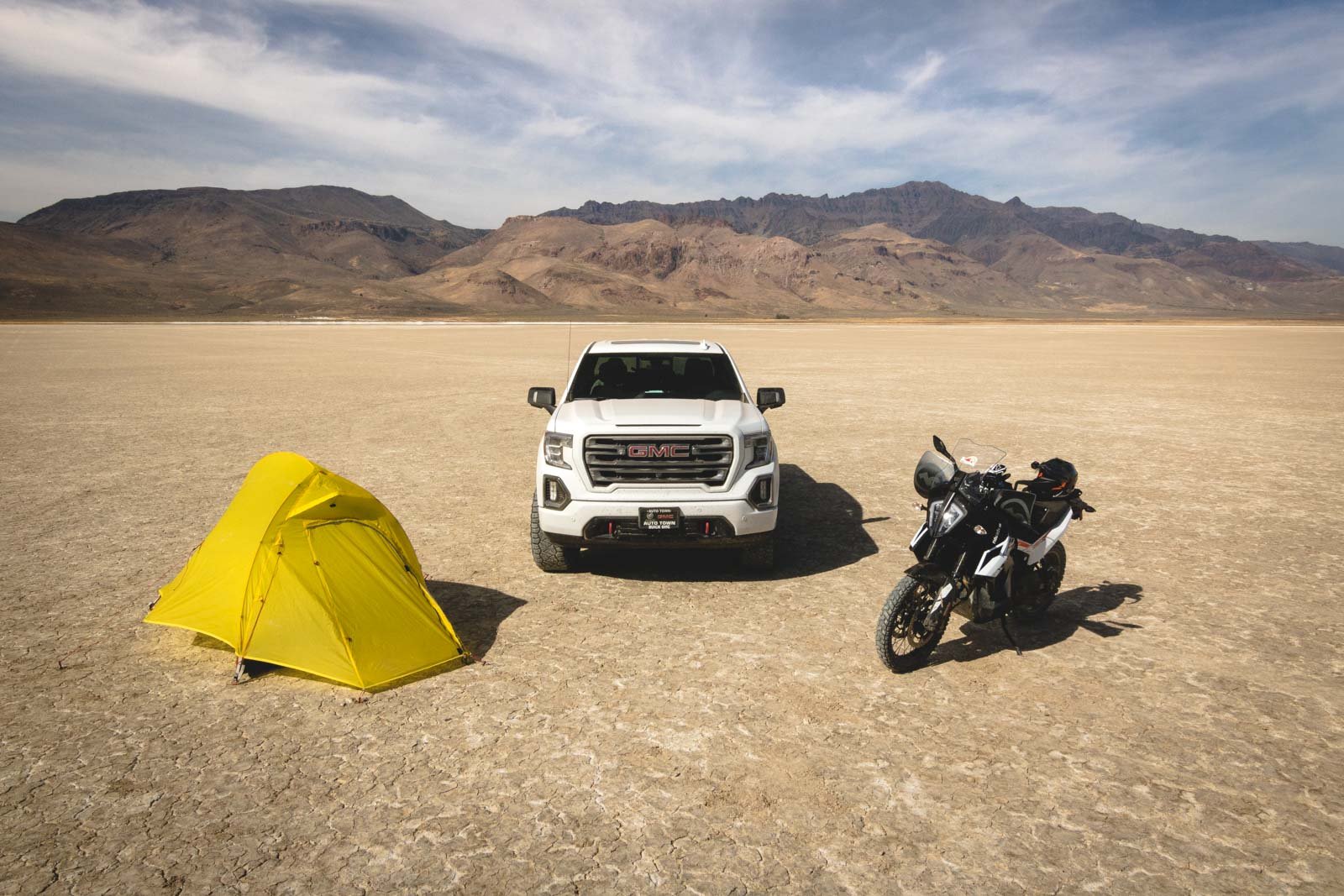 That said, let's take a closer look at some points where the KTM 790 Adventure S shines.
1. KTM 790 Adventure S Engine
The KTM 790 Adventure S is a mid-sized adventure motorcycle that uses the same LC8 799c parallel-twin engine used in the 790 Duke but with a revised mapping. It peaks at 95 hp at 8,000 rpm and 65ft/lb torque at 6,500 rpm which is almost the same as that of the BMW F850GS or the Honda Africa Twin. Being approximately so much lighter than the Honda or BMW though, the KTM definitely feels like a more responsive, nimble, and agile machine.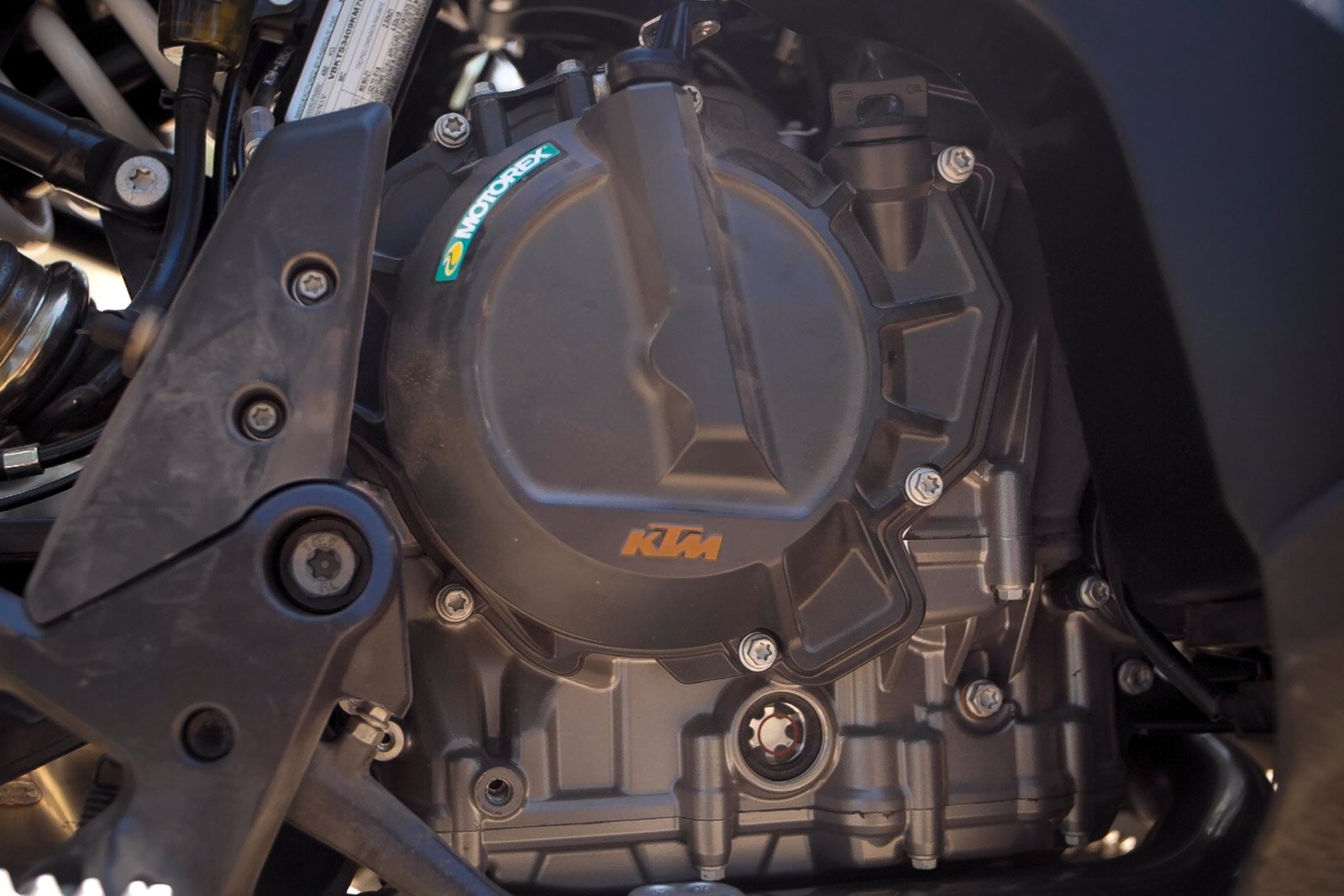 "It peaks at 95 hp at 8,000 rpm and 65ft/lb torque at 6,500 rpm"
The 790's parallel-twin engine allows the bike to have a considerably low seat height without giving up on its overall ground clearance, which is at a full 9.2 inches. The seat is adjustable, and can be positioned at 32.7 inches or a more leg-roomy 33.5 inches.
Using practically the same engine as the 790 Duke, the same crank, cases, pistons, rods, and throttle bodies were implemented with a simple retuning by KTM to suit mid-range performance a bit better for long distance adventure travel.
Perhaps the KTM 790's most talked-about feature is its liquid-cooled engine that's supposedly made in China, and therefore subject to some negative stereotyping according to internet rumors. However, KTM's staff have been quick to point out and correct these rumors by stating that the engines are in fact, made in Austria.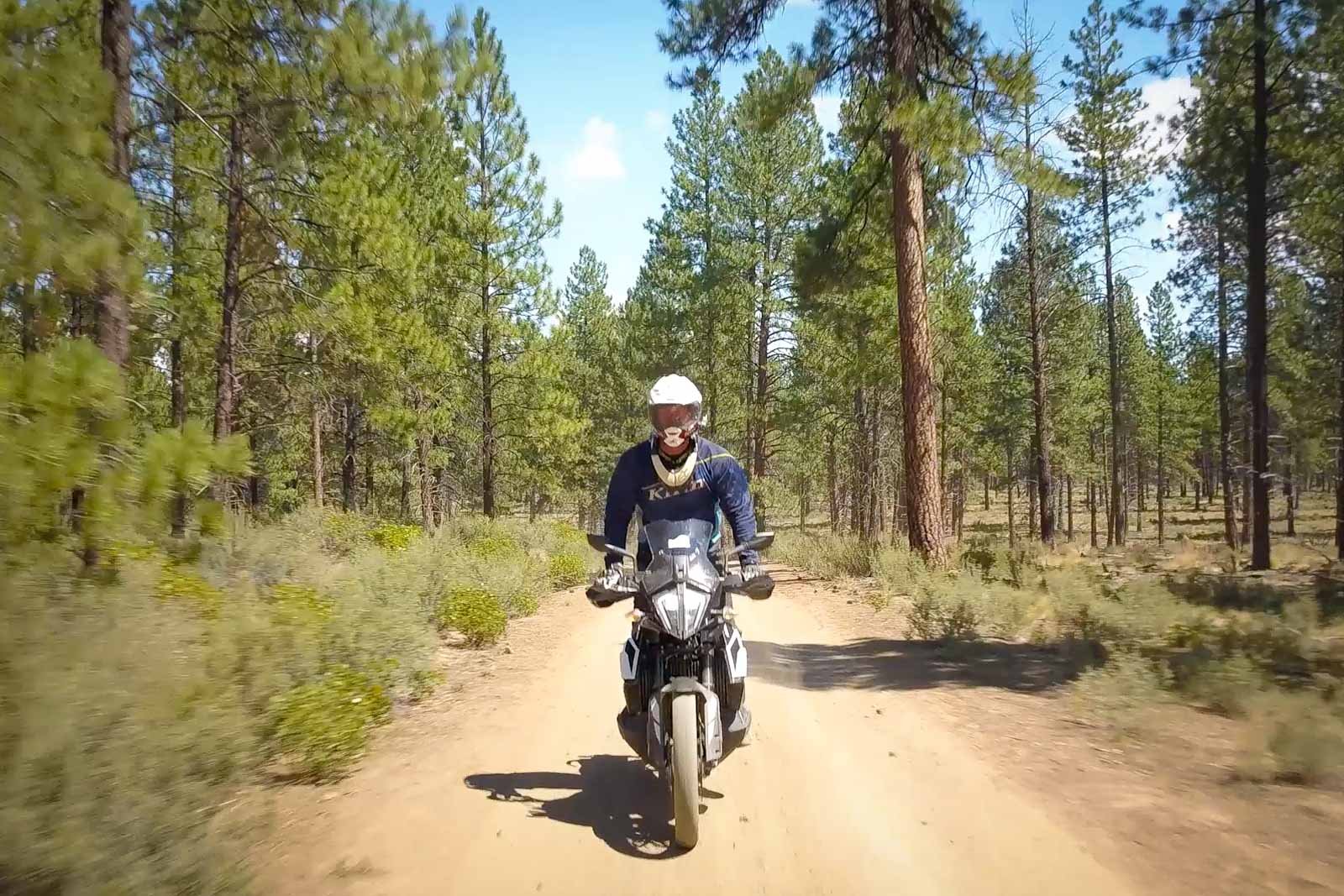 "KTM included two counterbalancers in the 790 Adventure S to keep vibrations down"
Aside from that, KTM included two counterbalancers in the 790 Adventure S to keep vibrations down. And just like most modern engines on the market, its maintenance interval is generous, at a whopping 15,000 kilometers between valve adjustments. Depending on the extremes of off-pavement adventuring use and overall demands put on the engine, riders might want to increase that frequency of checks.
2. TFT Display
As newer and more advanced bike models are displayed in showrooms, we're seeing more and more advanced features and technology showing up. The same applies to the KTM 790 Adventure S. Basically, it's filled with both visual and technical features that will make your riding experience a whole lot convenient, easier and informative.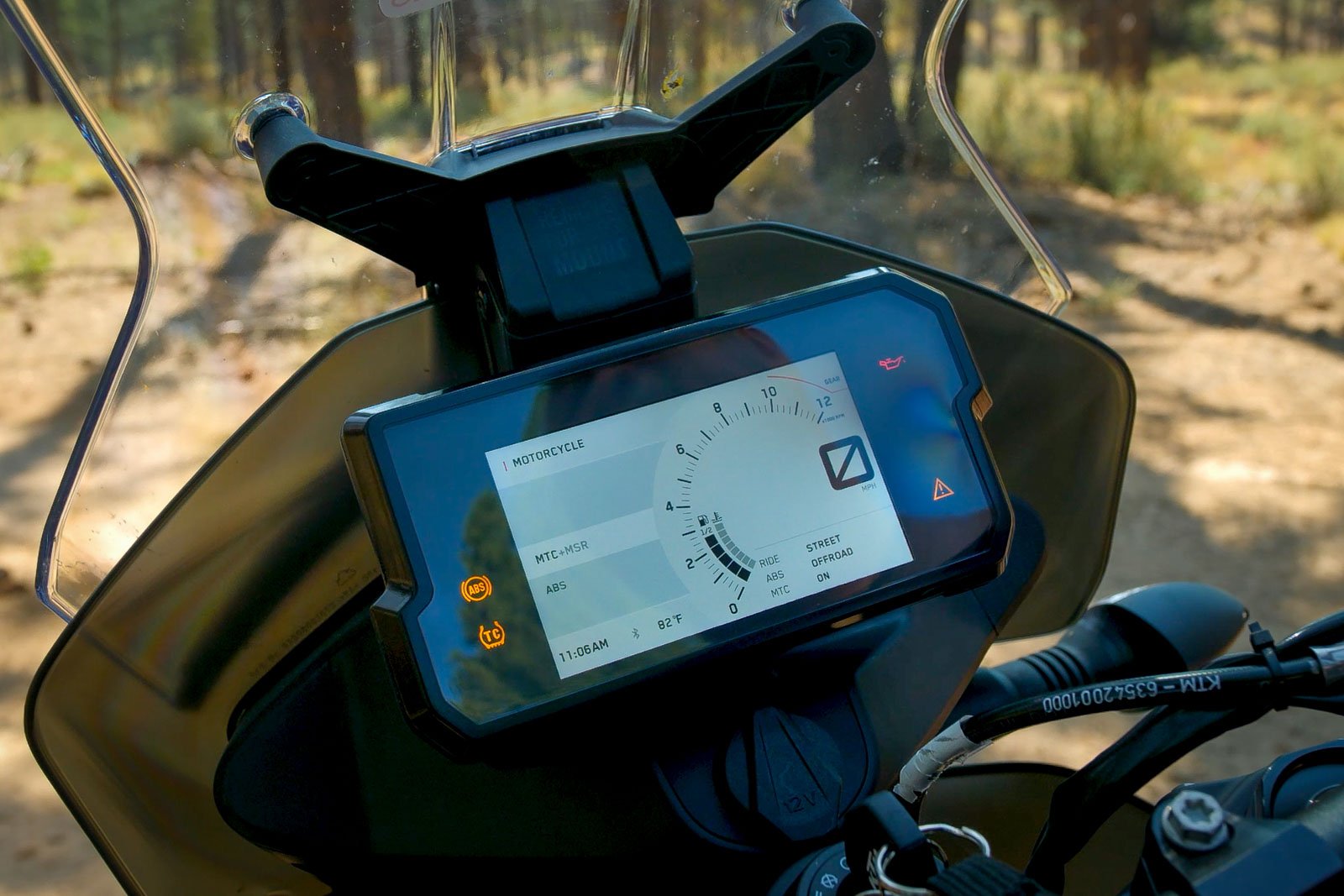 "The KTM 790 TFT display automatically adjusts the display depending on the lighting condition"
For starters, there's the visually appealing TFT display in full color that's quite customizable so riders can decide on which information they want displayed. In addition, the display automatically adjusts depending on lighting conditions. With more basic displays on other adventure bikes, changes from cloud cover or tree canopy to direct sunlight aren't such a hindrance in a rider's ability to read the KTM's display.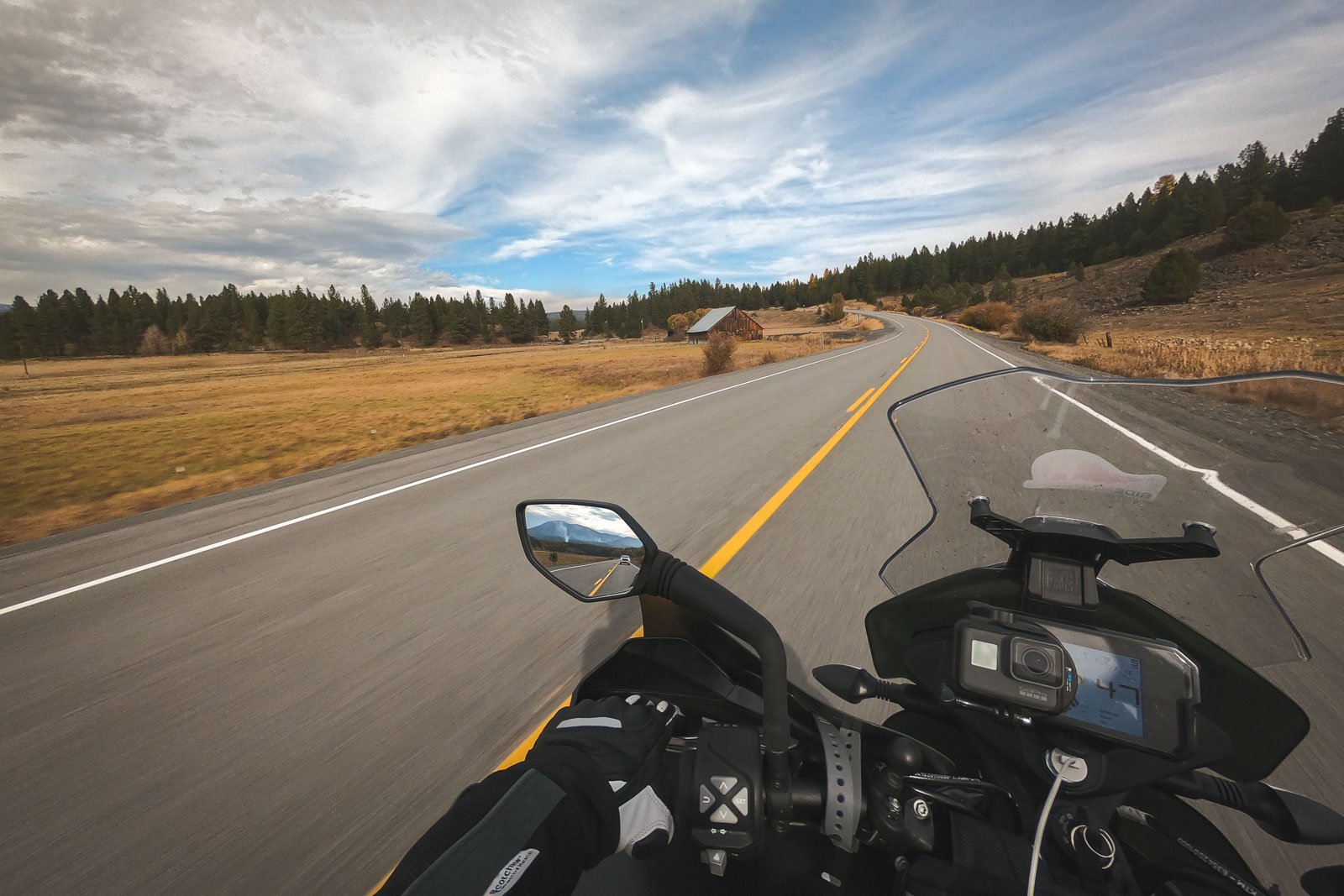 All information needed can be easily accessed and customized via the left hand on a dial pad located on the bike's handlebar.
The display has easy to flip through menu items, making it quick to find the specific information being sought.
It also comes with the option of KTM's My Ride feature that connects with phones, so riders can receive calls hands-free, and follow GPS directions on the bike's TFT display.
3. Low-Slung Fuel Tank
There's nothing really remarkable about the 790 Adventure motorcycle's bodywork until we arrive at the gas tank. It's low-slung with a horseshoe-shaped design lobbing over each side of the engine. This keeps it well-balanced and even lowers the center of gravity, a helpful characteristic with low-speed stability and technical riding.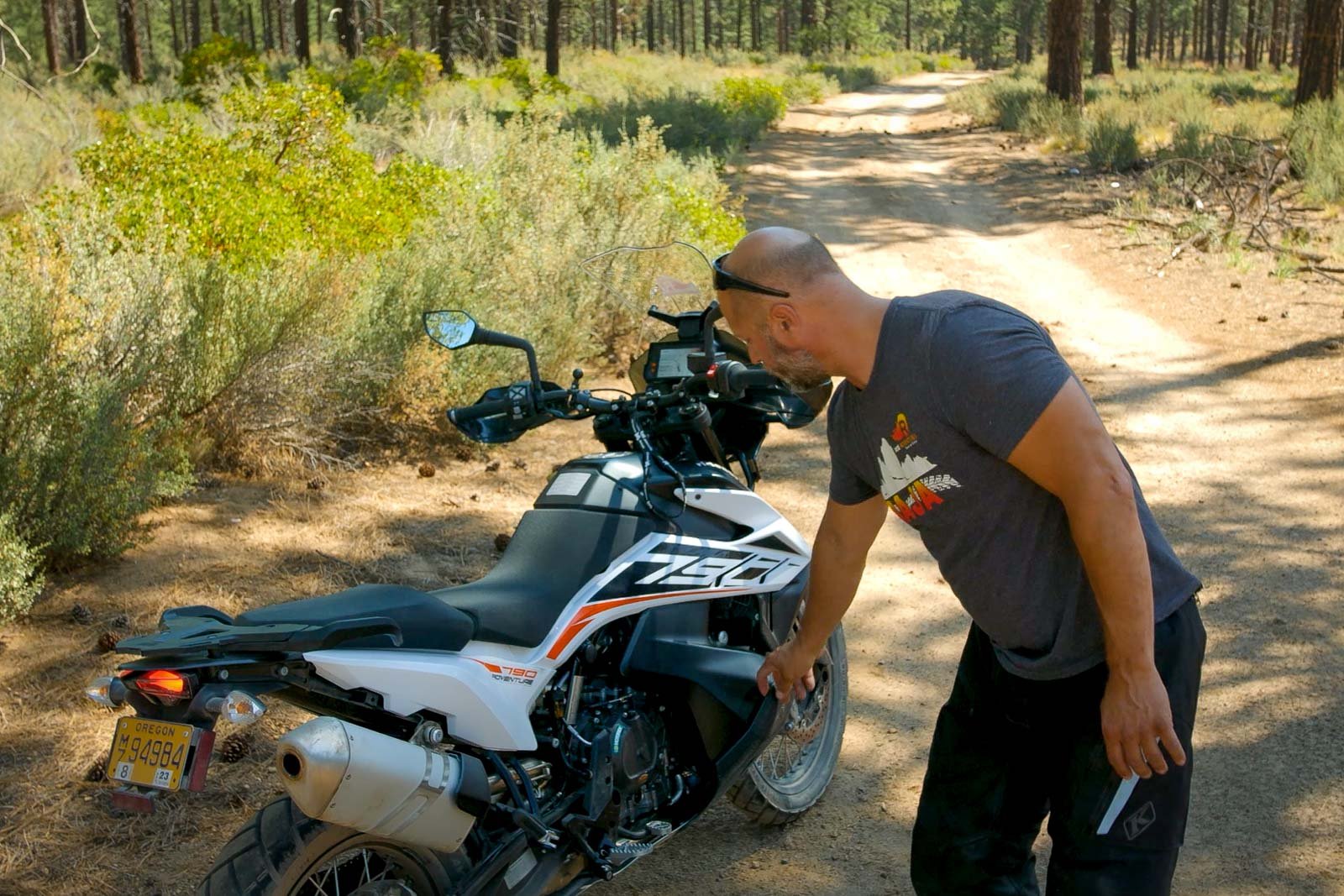 "KTM 790's low-slung fuel tank keeps it well-balanced and even lowers the center of gravity, a helpful characteristic with low-speed stability and technical riding."
Apart from the lower center of gravity, this design also offers protection for the bike's engine, features easier maintenance due to easy access to the battery and air filter, prevents the bike from lying flat in case you go down, and comes with less bulk between your knees to allow for easier riding in the standing position. Riders around the world have for many years enjoyed the quirkiness of BMW's boxer engine, in that it can be cumbersome and bulky, but also supportive, and convenient. While not as pedestal-like as boxer cylinder head, the KTM's fuel tank does prop the bike up a bit as well.
When the photos and drawings of the engine's design hit the internet, riders were a bit sketchy as to its practical application. Those who have tested the 790 Adventure are claiming that the tank holds up pretty well upon taking a beating.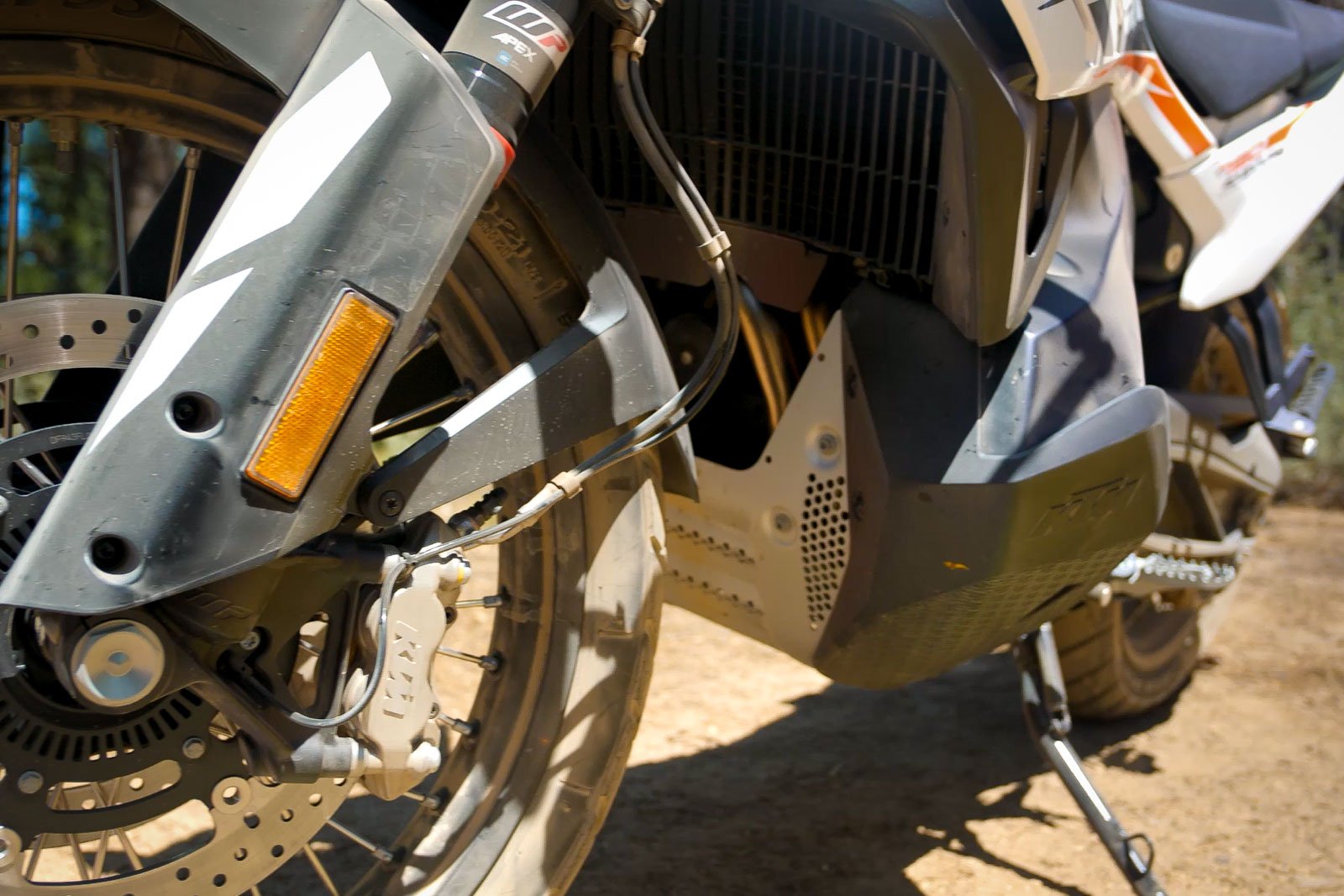 "With all the pre-release testing done, no punctures occurred"
Despite being made of plastic, the material used for the tank is quite hard and durable enough to take a fair amount of abuse. Drop-testing it from various heights using metallic objects and other implements, KTM clearly felt it was tough-enough to hit the market.
Lastly, holding up to 5.3 gallons (20 liters) of fuel allows the KTM to run 280+ miles (450+ kilometers), if in optimal conditions and the advertised 53 miles per gallon is achieved.
4. 21-Inch Front Wheel and 18-Inch Rear
The KTM 790 Adventure makes use of a tubeless wheel system at 21 inches for the front and 18 inches for the rear. Yet another feature pointing to its off-pavement prowess, when compared to other bikes with 19/17 combinations.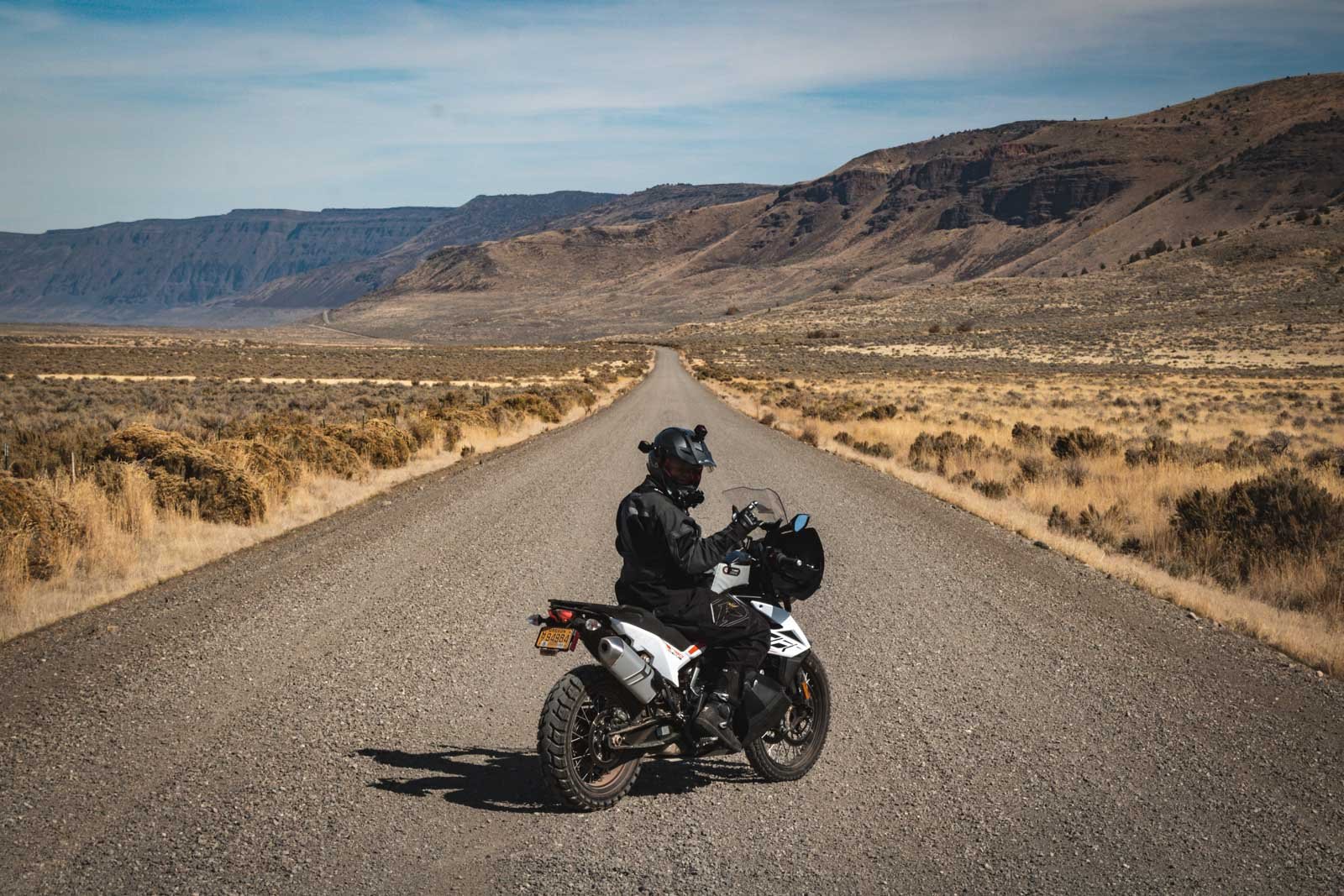 "The KTM 790 Adventure makes use of a tubeless wheel system at 21 inches for the front and 18 inches for the rear"
Despite the large hoop that is its 21-inch front wheel, the Adventure S can remain quite stable through fast, paved twisties and sweepers, and all while giving the rider a larger footprint when it's time to head down that fire road. Additionally, braking remains consistent, thanks to its four-pot, opposed piston calipers.
Although specs and overall capability don't exactly "paint/pave the KTM 790 Adventure S into a corner," it is the more pavement-focused bike when compared to the Adventure R model. In choosing which model to go with riders should consider: What percentage of your riding time will be spent on vs. off-pavement, and just how rugged will that off-pavement terrain be? Choose accordingly, knowing that you'll be smiling plenty either way.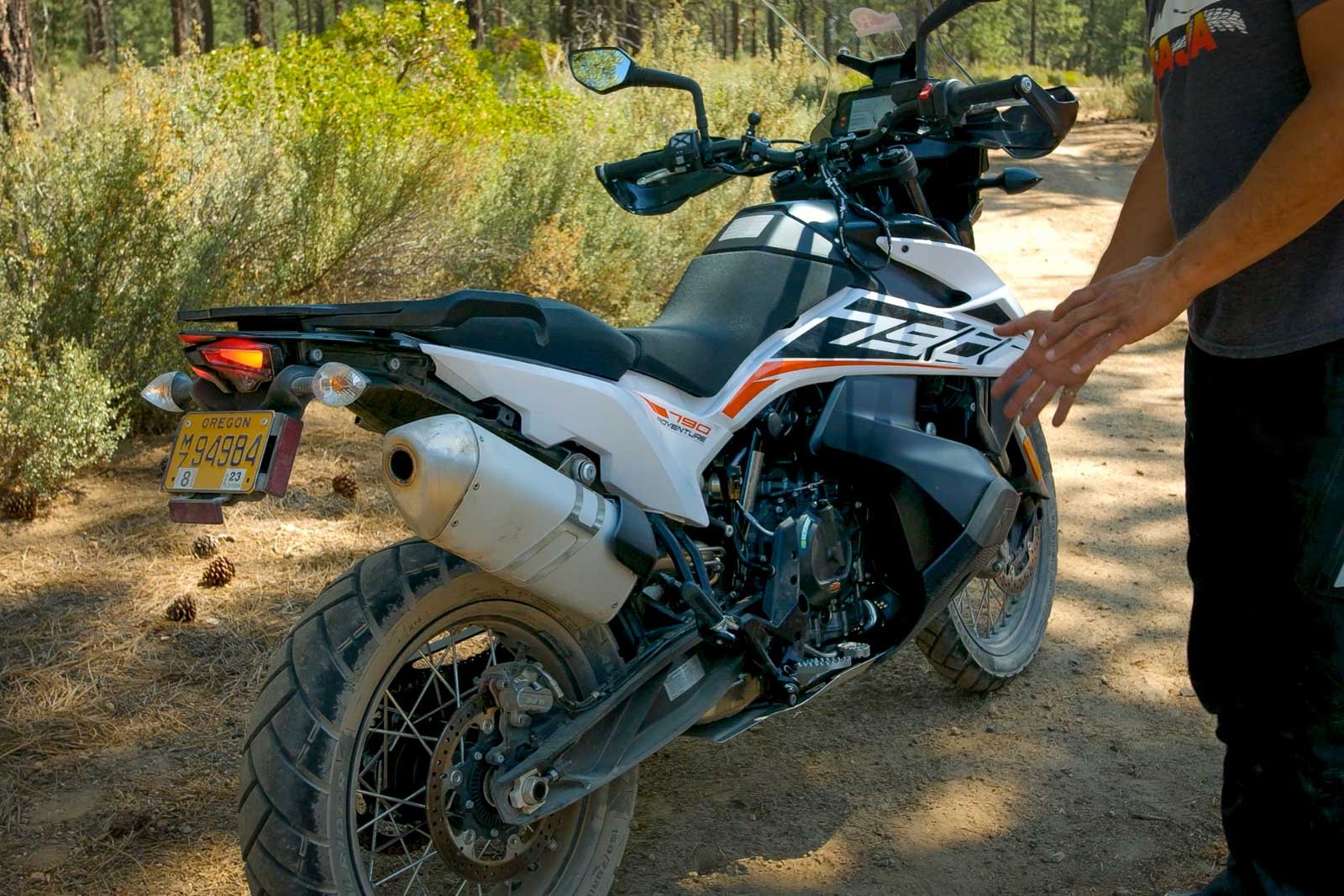 "The KTM 790 Adventure S is the more pavement-focused bike compared to the Adventure R model"
In that regard, many riders don't end up spending nearly as much time off-pavement as they envision or hope for. With pavement being installed around the world, even your path to Starbucks and McDonald's may now be solid tarmac with a few tar snakes, so keep this in mind while shopping.
5. Adjustable Windshield
The 790 Adventure motorcycle comes with a large and adjustable windshield to deflect windblasts at high speeds, and its 40mm of vertical adjustability can be taken advantage of in less than 30 seconds, after a few rounds of practice.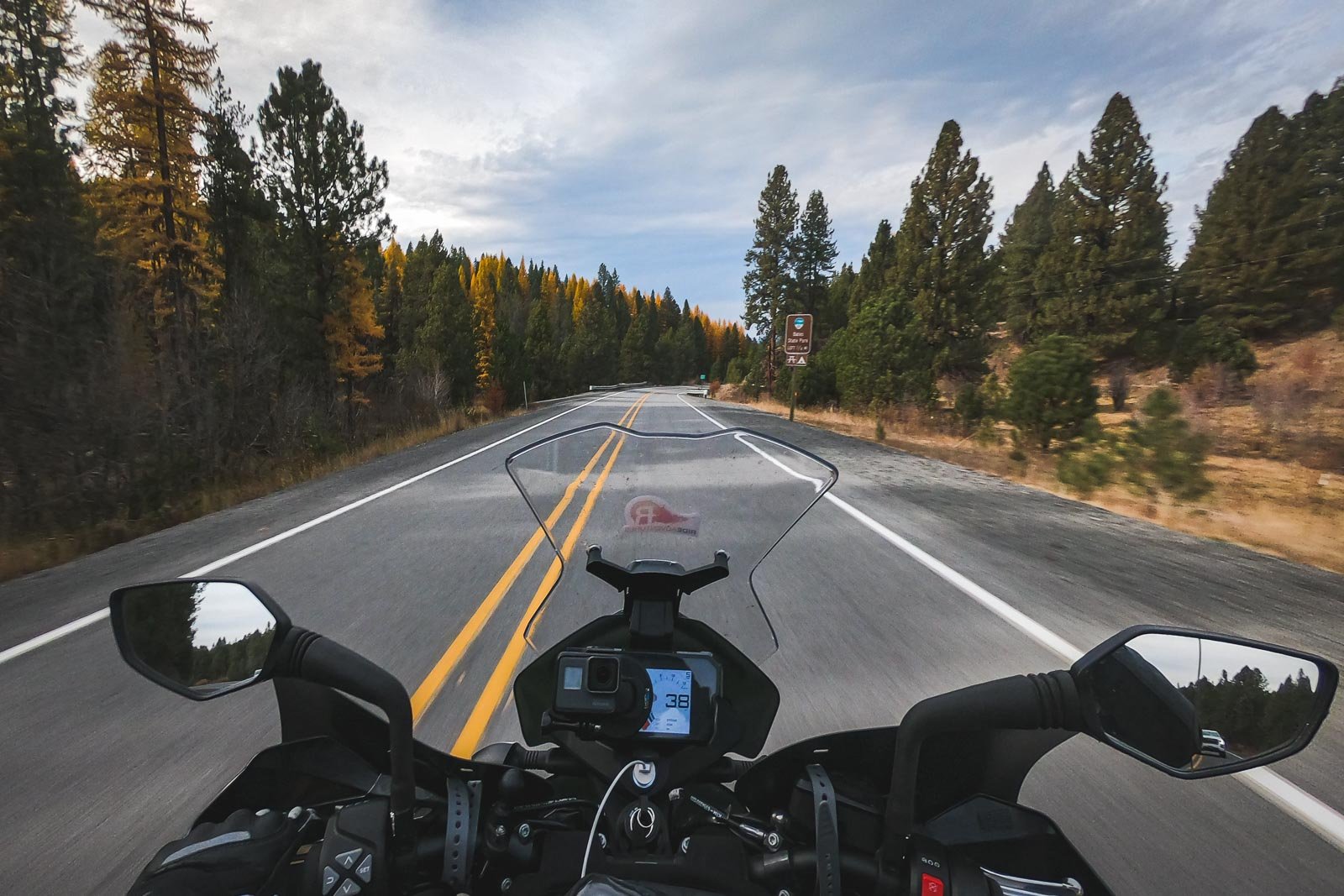 "The 790 Adventure motorcycle comes with a large and adjustable windshield to deflect windblasts at high speeds."
Of course the size and shape of a windshield, wind direction and speed, the rider's torso, helmet of choice, direction heading, bike speed, posture, and other factors all go into the effectiveness of a windshield. That which KTM gave us to start with makes for pretty good wind deflection, while not being too obtrusive in slow, technical riding situations.
6. Comfortable and Ergonomic Design
The Adventure S comes with an adjustable seat for riders of varying inseams or riding demands. Its simple, two-piece design for rider and passenger is easy to remove and adjust in less than a minute, and offers the right balance of width and firmness for feel and comfort.
"and it comes with an adjustable seat for riders of varying inseams or riding demands"
Frequencies and vibrations from the engine and terrain beneath are easily interpreted, with a dense foam that allows our pelvic "sit bones" to be relied upon. Instead of muscles and soft tissues supporting the rider, many riders will agree that long distance multi-day riding becomes more comfortable by applying weight and pressure where it needs to be, in those bones. - Not sure this is true? Everyone's different, but ask competitive road cyclists, many of whom ride on nothing more than a sheet of carbon fiber with a thin layer of leather on top, how important it is to be on those bones, instead of soft tissues. Yes, the first day or two can be sore, but your body will adapt.
7. Excellent On-Road Performance
As mentioned earlier, the KTM 790 Adventure S performs extremely well for on-road conditions, while maintaining considerable prowess in the dirt. With its low center of gravity and low seat height, flipping back and forth in the twisties is easy and fun. Although it's not the most powerful adventure motorcycle in the market, the KTM's 95 hp engine has one of the better power-to-weight ratios in this category, and anyone with a basic understanding of physics knows how this plays out. Good luck getting to sleep the night before, when you know this jumper awaits you in the morning.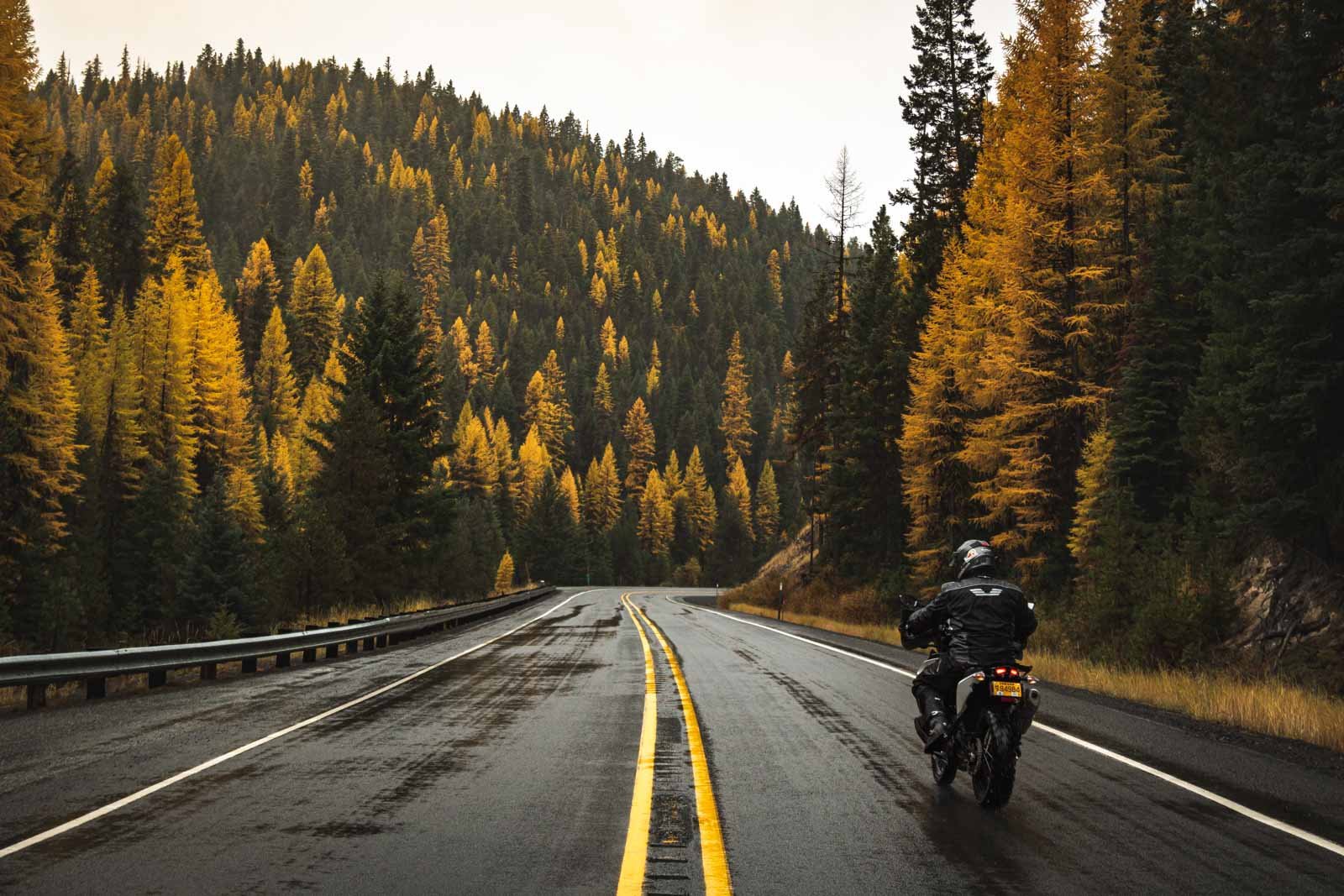 "The KTM 790's braking power comes from it's massive 320mm twin discs"
So we know she's got some power behind her but the stopping power is quite impressive as well with it's massive 320mm twin discs straddled by 4 pot radial calipers up front which are responsive and strong, yet provide riders with feedback and 'feel' that allows us to maintain deft control. The rear wheel is fitted with a 260 mm disc alongside a twin pot caliper, again plenty strong and responsive as well.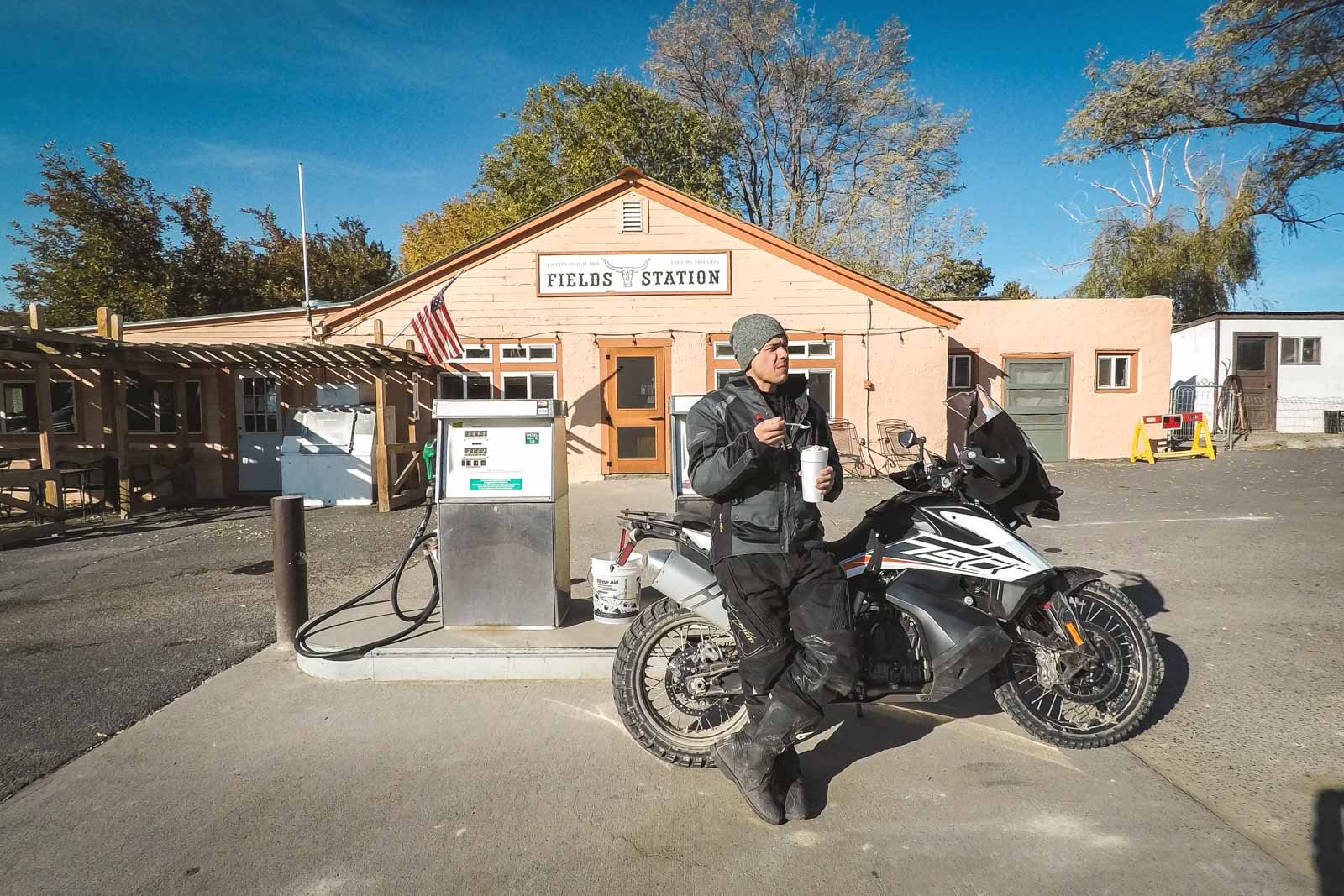 Apart from being able to stop on the fly, she comes with electronic aids to help make riding a lot easier, safer, and more convenient. While it will take a while to familiarize all of the features, they're ultimately quite intuitive and easy to use.
8. Useful Electronic Aids
The KTM 790 Adventure comes with various electronic aids, most notably three riding modes: Rain, Road, and Off-Road.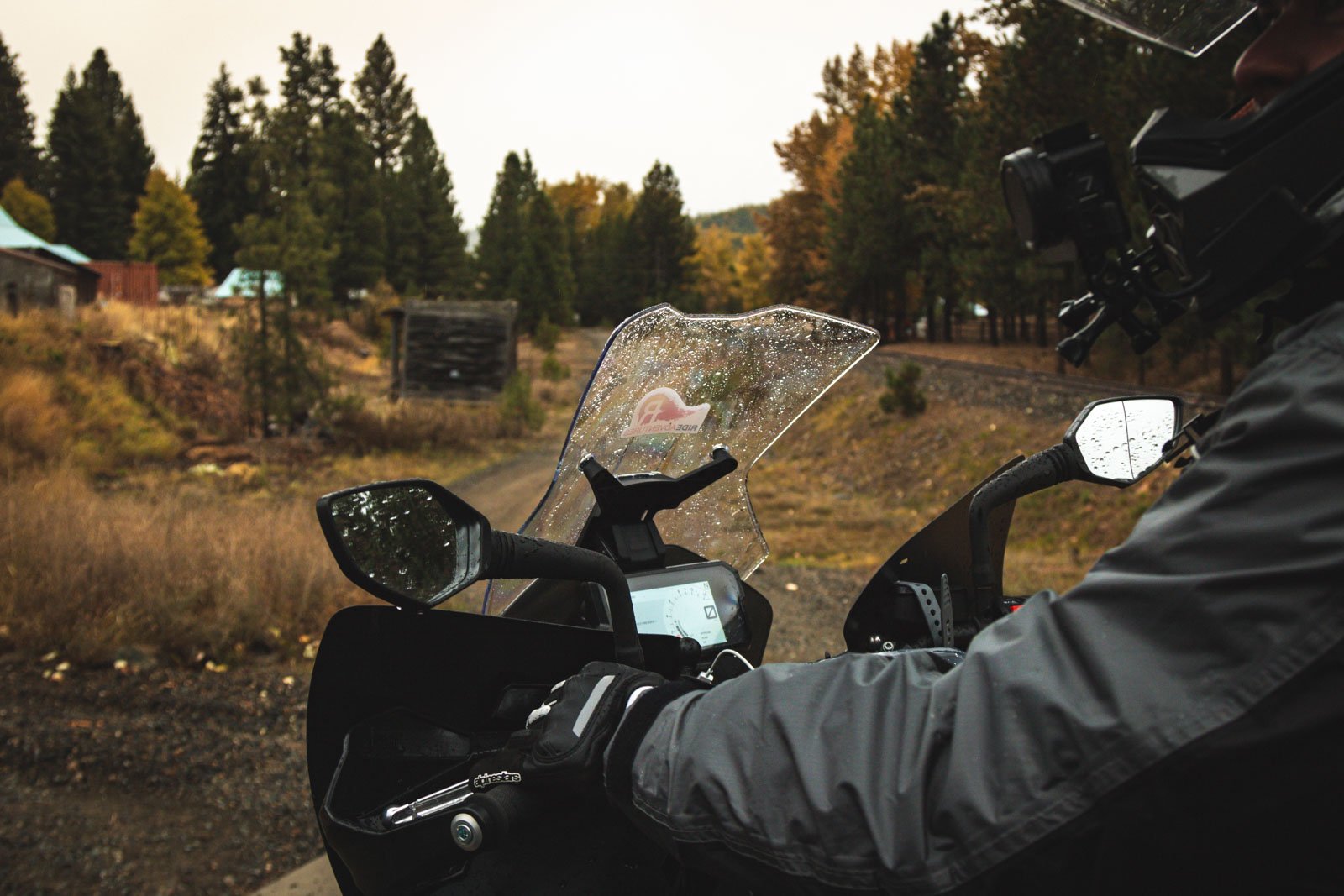 "The KTM 790 Adventure comes with various electronic aids, most notably three riding modes: Rain, Road, and Off-Road"
The Rain mode provides us with a reduced power supply overall, as well as a quick MTC (motorcycle traction control) intervention. On the other hand, the Road mode offers a full 95 hp while maintaining wheelspin intervention. Lastly, the Off-Road mode offers some engine power reduction and minimal MTC intervention that can also be turned off based on preference. Riders also have the option to turn off ABS while in Off-Road mode.
There are also extra engine management controls for ABS and traction control while on Road mode depending on the riding conditions. Cornering ABS makes use of the motor's braking power even when leaning through corners.
Meanwhile, off-road ABS makes sure that its rear wheel is completely disengaged from ABS while making sure that limited ABS is still provided in its front wheel. As such, you can steer the bike using the rear wheel while keeping its front wheel from getting locked up, helping reduce the possibility of dreaded front wheel washouts.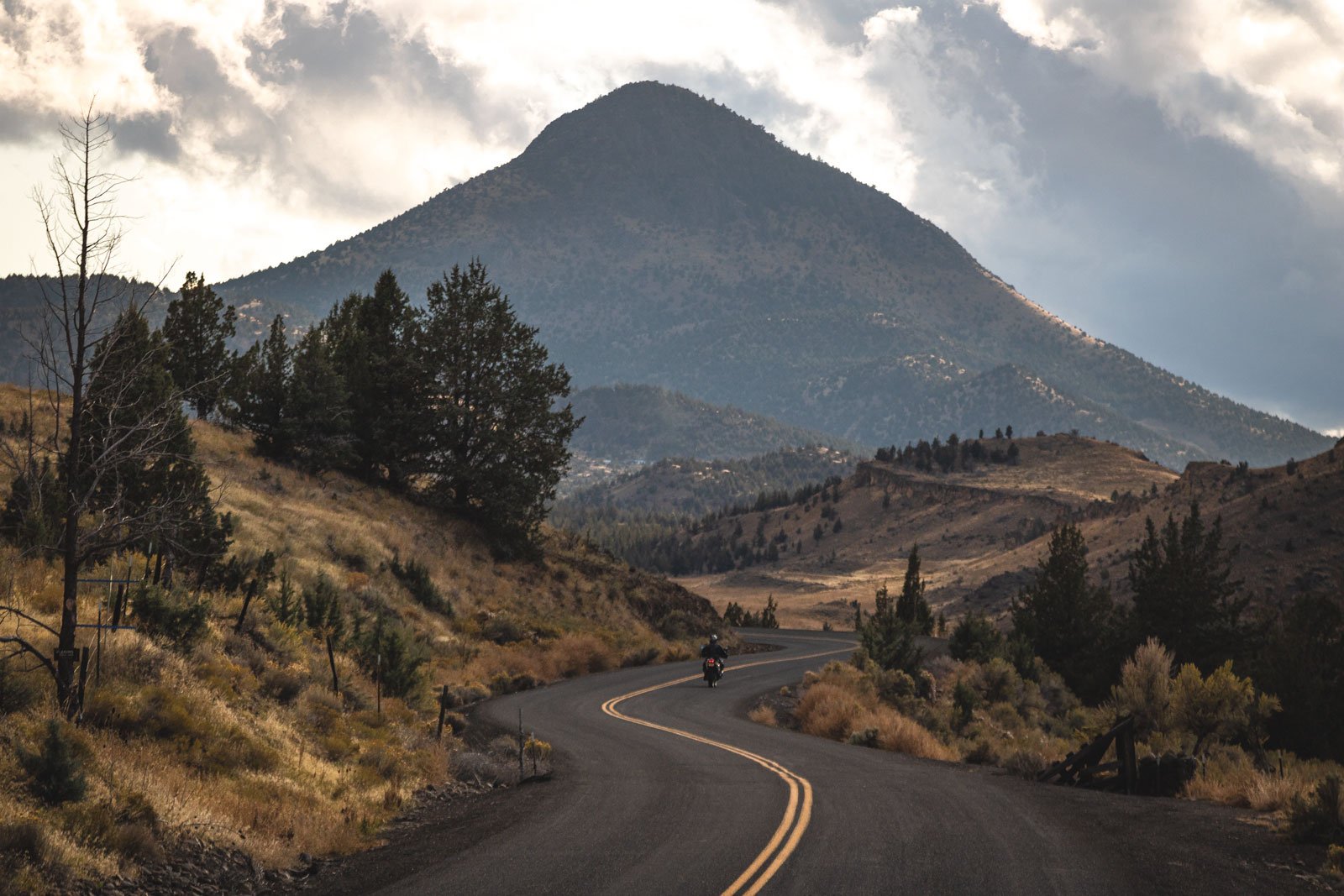 "The KTM 790 Adventure also features an LED lighting system providing extra illumination when riding at night, increasing safety and visibility while on the roads"
Lastly, there's the MSR (Motor Slip Regulation) feature which balances the engine's effect on the rear wheel when downshifting and engine braking. The system applies a bit of throttle to keep the rear wheel from dragging, if by chance you downshift too much, too soon. In symphony with the bike's MSC (Motorcycle Stability Control,) lean angles are also taken into consideration to avoid rear wheel slippage.
9. Lighting
The KTM 790's LED lighting is a nice bonus for a yet reasonably-priced bike. Safe to say, we've all noticed how effective and clear night vision can be with such modern enhancements, so that KTM played along with these safety-conscious thoughts in mind speaks well to the overall value here.
10. Durable Frame
The 790 Adventure's frame is made of chrome-moly steel, which in itself is nothing exceptional. KTM's knew that this bike was to be used by serious travelers though, some of them with passengers, and as such it's a bike that was meant to handle both plus luggage for long trips, over varying terrains. Be sure to refer to those limitations however in your owner's manual.
---
2019 KTM 790 Adventure S Cons
---
Despite being the incredible machine that the KTM 790 Adventure is, there are certain aspects of this bike that other riders, and even you, might not like. Let's get straight into what these downsides are.
1. Inaccurate Fuel Gauge
One of the areas where the KTM 790 Adventure should improve upon is its tricky, partially, uninformative fuel gauge. Just by the nature of having a split-style fuel tank slung over the engine and frame, considerably more-complicated (expensive) componentry would be needed to get readings on the first half of fuel level.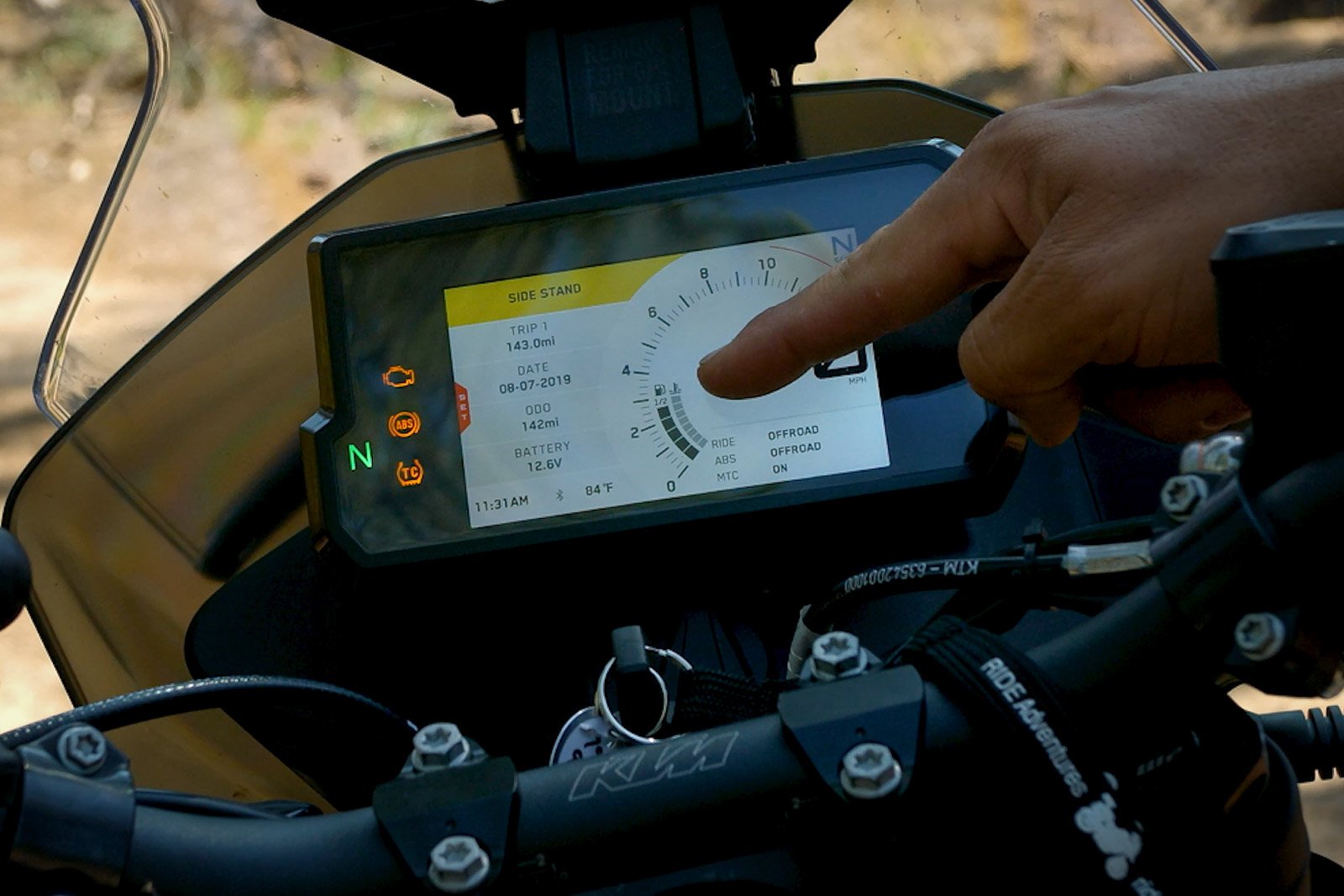 In order to get an accurate measurement of your current fuel level, you'll have to burn through more than half of the tank
While it may not sound too much of a big deal for some, this of course can be a hassle. Maybe it's been a while since riding, and you're not quite sure what the fuel level would be on the 'top half' of the tank, or of course the mere possibility of forgetting that the gauge is only showing the bottom half ... there is room for some inconvenience, or worse, being stranded without fuel on occasion.
2. Resetting of Traction Control and ABS Settings
Another issue we've found while testing the KTM 790 Adventure is losing all the settings upon hitting the killswitch, turning the key off, or accidentally killing the engine from low-revs. The bike's Traction Control and ABS settings are excellent for safety and other ride enhancement reasons, however, at least on the 1st 790 Adventure S we bought from KTM, it's quite an annoyance having to reset those every time the engine is stopped.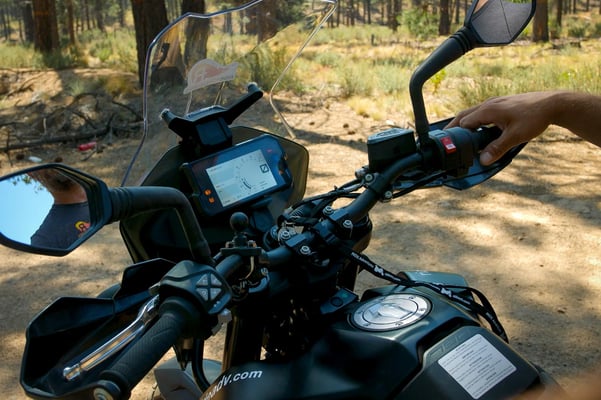 "The problem with these features is that each time you hit the killswitch, both settings get reset and go back to default"
A trailside chat with a friend for a few minutes turns into an extra 20 seconds of clicking around each time you restart the engine, if returning to the same settings. Might not sound like much, but it sure can be annoying. - Now, some riders have reported that their 790 Adventure S models do maintain these settings when the engine is shut off. Others have claimed that installing the Rally mode software also allows the bike to maintain settings. At the time of this posting, and even after researching with KTM, we have not been able to confirm the truth about this confusing inconvenience.
3. The Suspension is Only Adjustable from the Rear Preload Standpoint
The 790 Adventure stands atop 43mm WP Apex forks up front, and a WP Apex PDS (Progressive Dampening System) shock out back. While there isn't any adjustability in the front, and only rear shock preload adjustability, we've been thoroughly impressed with how these components gobble-up the terrain below us. KTM did include a spanner wrench to make rear preload adjustments pretty quick and easy.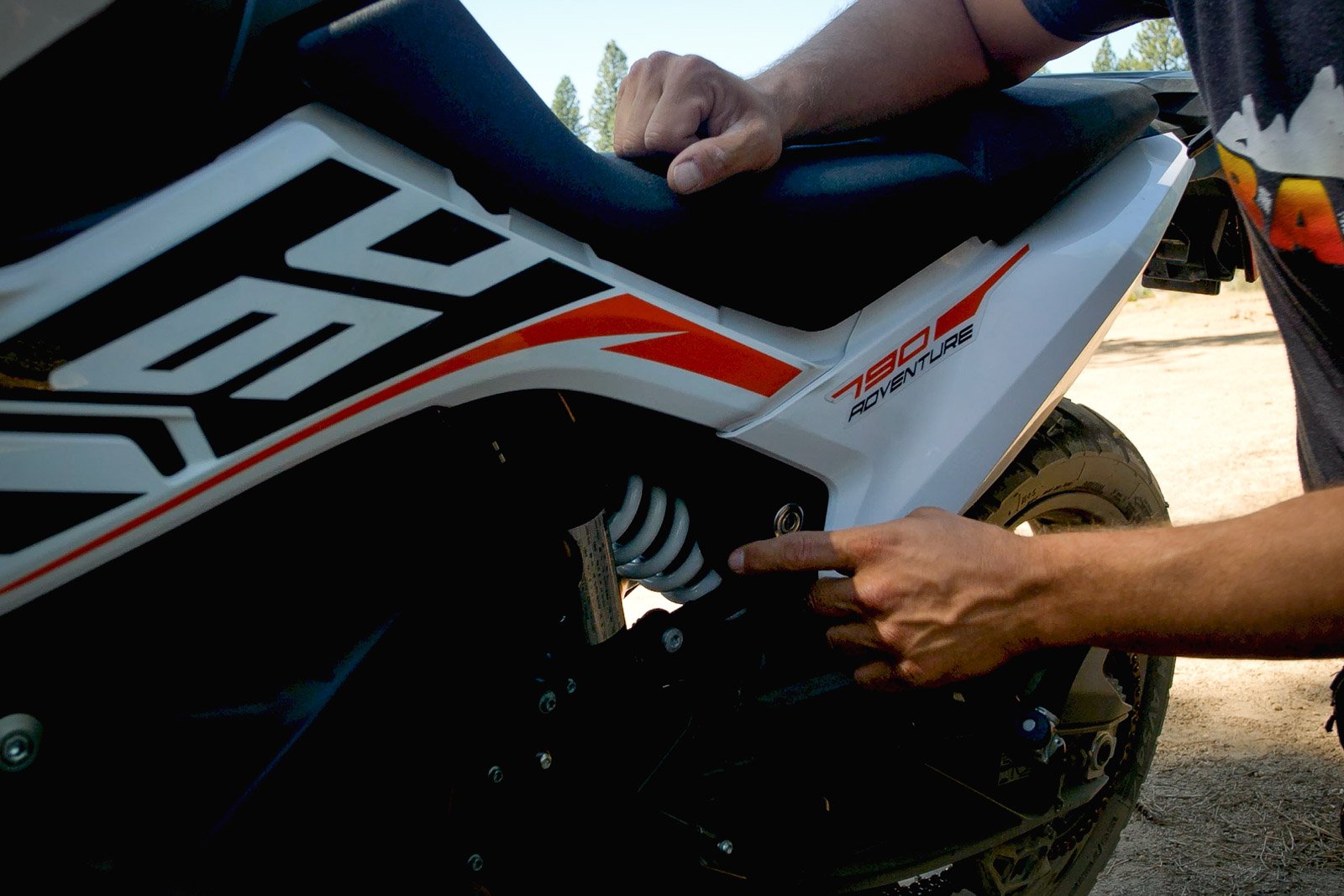 "The only shortcoming may be that the front suspension is non-adjustable"
---
KTM 790 Adventure S Overall
---
Overall, the KTM 790 Adventure S can be classified as having an excellent combination of on and off-pavement capabilities when compared to other adventure motorcycles in this mid-size category. Others in its class have significantly less power, but also less ground clearance and suspension travel, again part of what makes the KTM such an extremely capable and versatile bike.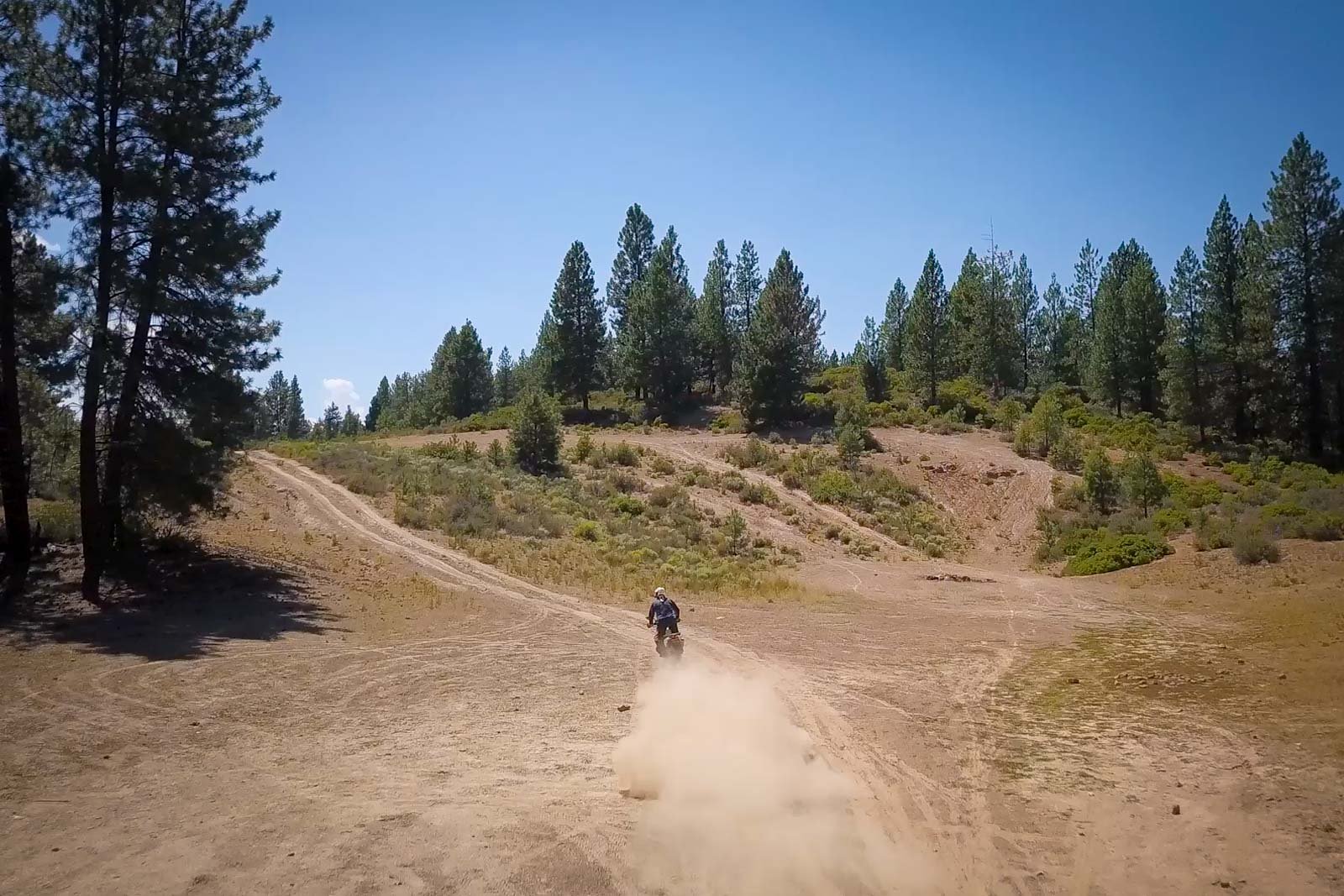 "The KTM 790 Adventure S's parallel-twin engine, sporty design, great handling, durable tank, comfortable low seat height, and big bike power feel are more than enough to earn it a spot"
With its launching in Morocco, specifically in a location that KTM regularly uses for elite rally training, it's easy to see who the 790 Adventure is aimed at and what it's capable of doing. However, despite its dynamic excellence in both off-road and on-road conditions, the KTM 790 Adventure isn't all that perfect. In fact, it might even struggle when pitted against other bikes in British showrooms where most riders prefer a softer and more accommodating bike for long-distance rides such as the Honda Africa Twin or the BMW R1200GS. There's also Triumph's Tiger 800 XR and the BMW F850GS which hold up well when compared to this KTM.
Despite all that, the KTM 790 Adventure S bike's parallel-twin engine, sporty design, great handling, durable tank, comfortable low seat height, and big bike power feel are more than enough to earn it a spot in the best adventure motorcycles on the market. Again, especially for those who just aren't interested in the big 1200cc category, this may be your perfect bike.