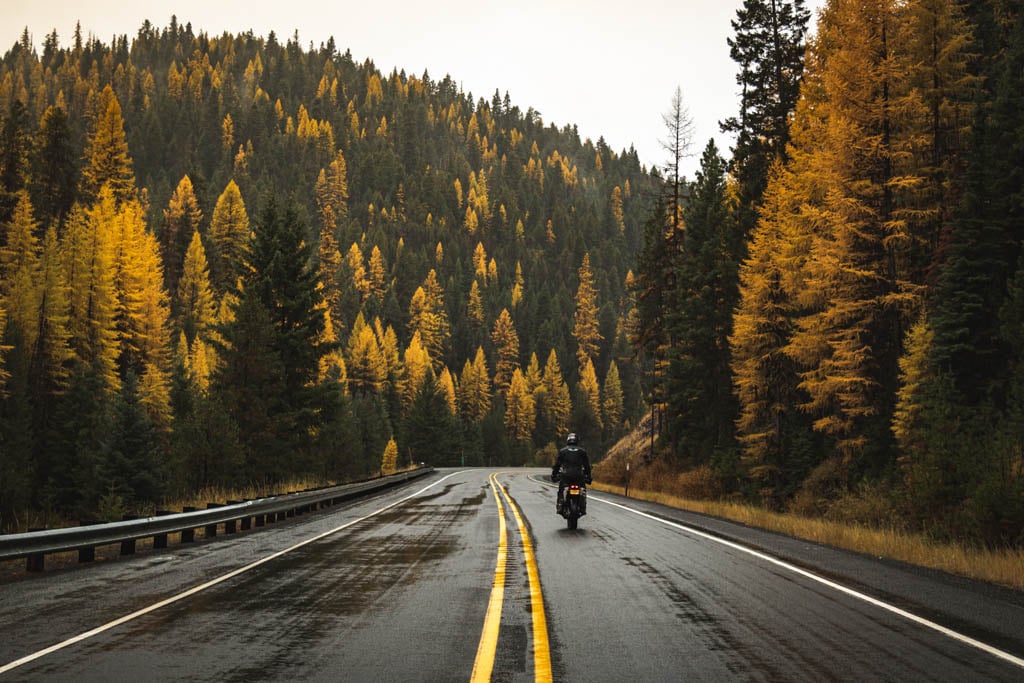 Disclosure: RIDE Adventures is a participant in the Amazon Services LLC Associates Program as well as other affiliate programs, designed to provide a means for us to earn fees by linking to Amazon and affiliated sites at no extra cost to you. Please see our Disclosure for more details.
Who says you have to travel abroad for a big adventure? We've got some of the most epic motorcycle destinations in the world right here in our backyard, and these seven, in particular, are not to be missed.
When we talk about adventure motorcycle destinations a few legendary trips always come up: Navigating the postcard scenery of Patagonia, sweating it out in the lush jungles of Northern Thailand, traversing massive sand dunes in the Sahara...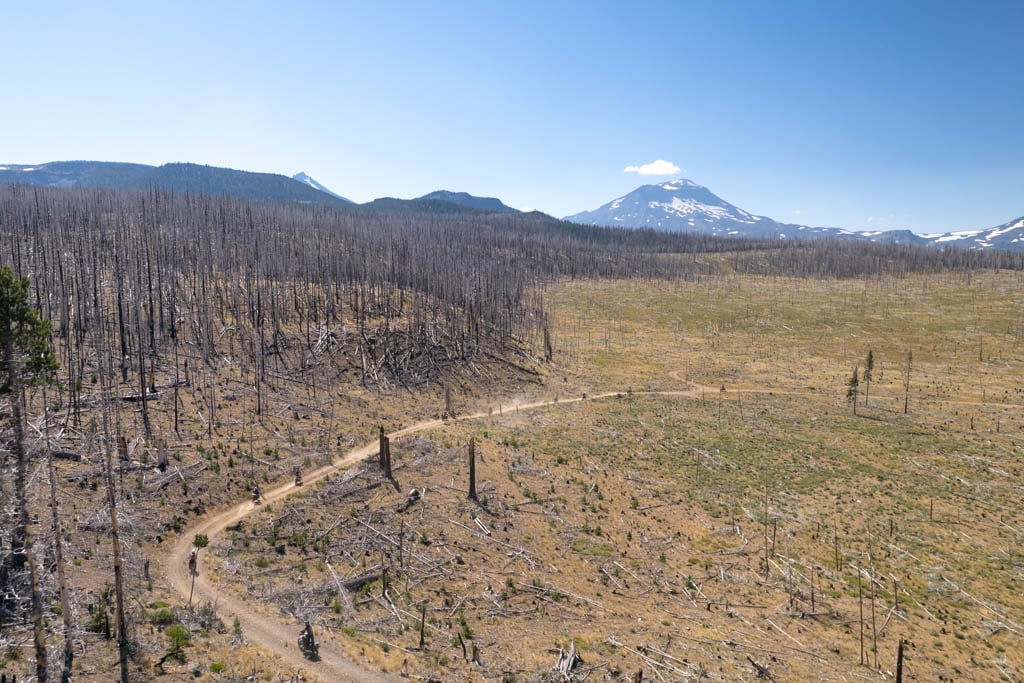 It's easy to wax romantic about distant and exotic locations. So much so, in fact, that we often forget some of the best motorcycling on the planet is right here in North America.
Don't get us wrong: Big trips across the world are exciting and we've done more than our fair share this year.
Unfortunately, sometimes the complicated logistics and extra expense of international travel make big adventures seem impossibly out of reach.
To that end, we decided to put together seven of the most epic adventure rides to be had right here in North America.
Our favorites range from quick and easy five day blasts to multi-week mega-tours, so there's no excuse not to get one under your belt this season.
Our Favorite North American Adventure Motorcycle Destinations
Hassle-free, self-guided, and utterly turn-key, there's nothing quite like a fast-and-loose motorcycle trip to scratch the adventure travel itch.
Some of these may be close enough to tackle straight from your home address, while others make for perfect fly-and-ride trips on a rental bike.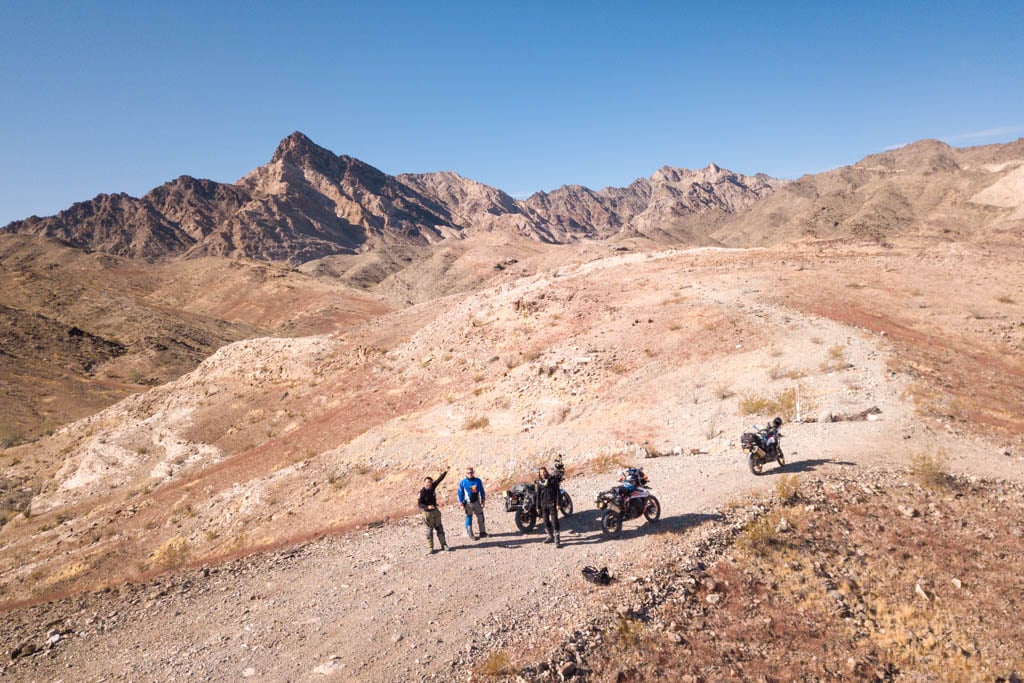 If it's a longer haul, chances are we cover it with one of our self-guided tours, which means all you'll have to do it throw your gear in a suitcase and hop on a plane.
We'll have a fully-kitted bike ready and waiting when you get here, so all you'll need to do is pick up your keys and hit the road.
1. Southwest Canyon Country
Moab, Zion, Arches, the Grand Canyon... The American Southwest is home to some of the most legendary public lands in the world, so it should come as no surprise that this is the perfect motorcycle destination for anyone craving peace of mind and wide open spaces.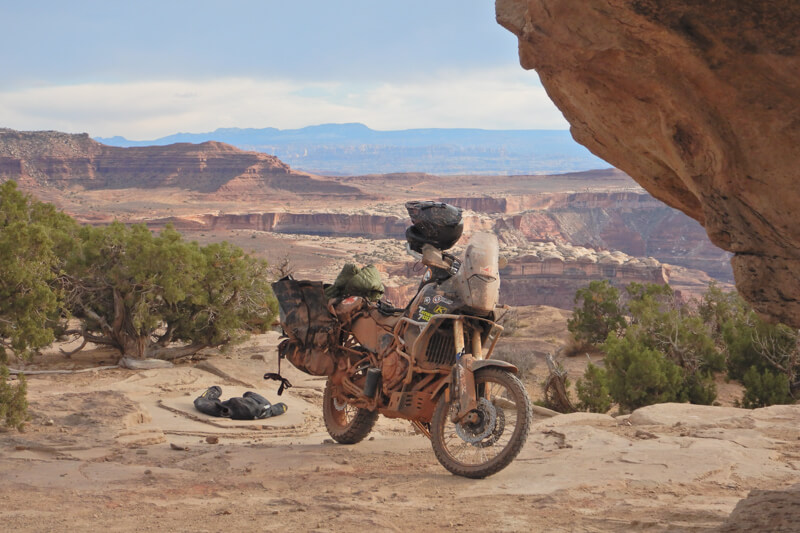 "Everywhere you look, another majestic canyon view awaits. What better way to knock iconic National Parks off your bucket list?"
We recommend starting out in Las Vegas and then heading out east once you're done losing your pants at the blackjack table. Swing out to Arizona for the views then up through Utah to start checking National Parks off your bucket list.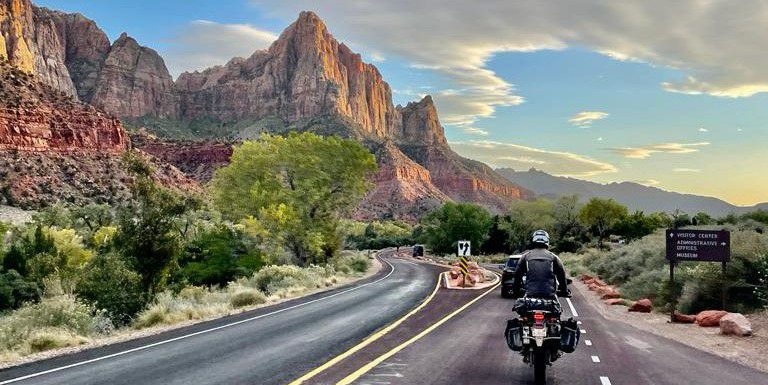 This is some of the best off-road riding in the country from well-groomed dirt roads to rock-strewn technical climbs, so we'll have some fresh knobbies waiting for you when you touch down.
2. California Coast
We've all heard of the Pacific Coast Highway: Miles of beautiful twisties littered with pristine views and photo ops at every corner.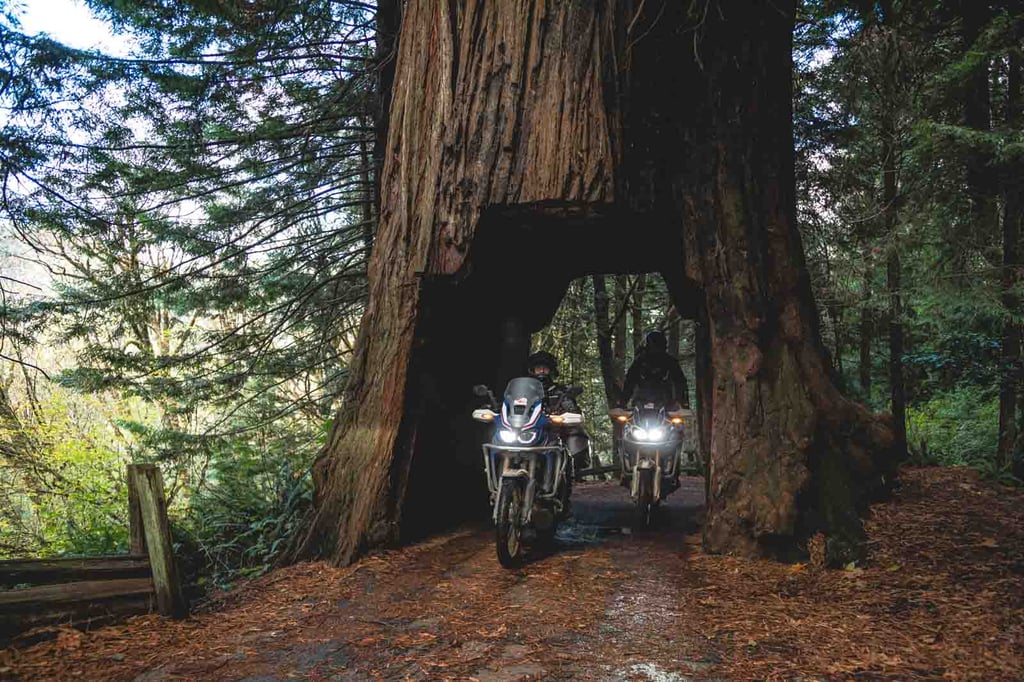 "Some detours are too cool to pass by... There's more to CA than just Highway 1."
We can confirm that the PCH is as good as everyone says it is, but if you're looking to make the most of the California coast as an adventure motorcycle destination, we recommend a few detours while you're at it.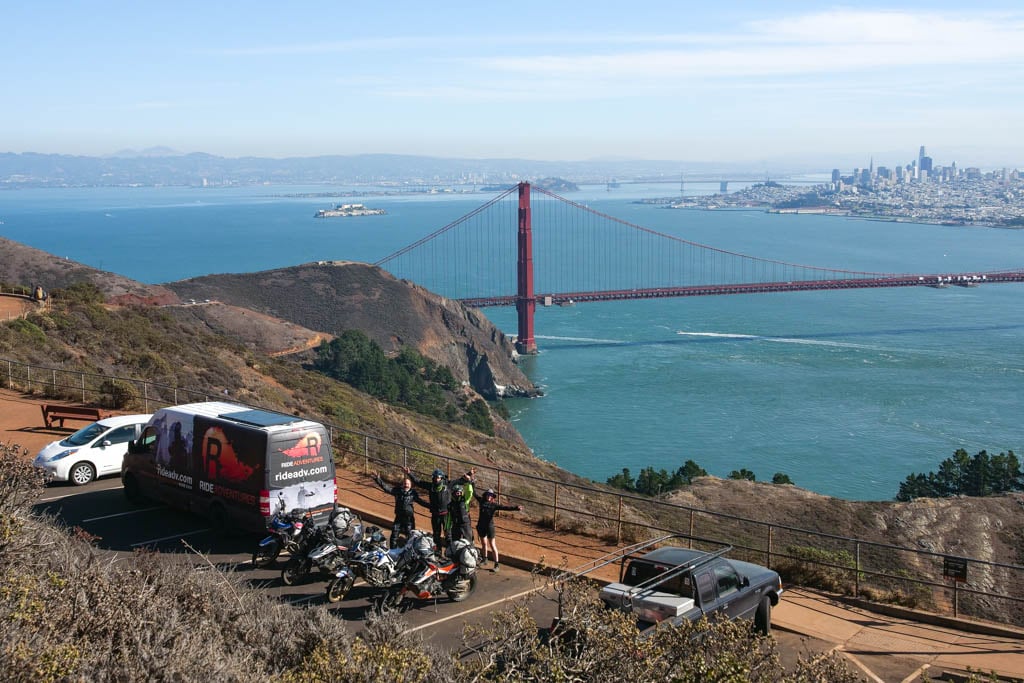 Specifically, offroad detours. There are just too many incredible dirt roads and trails between Eureka and San Diego to ignore.
We're talking dark and misty forests of coastal redwoods, sandy double tracks through 100-year-old clusters of Joshua trees, and winding rocky mountain passes with expansive views.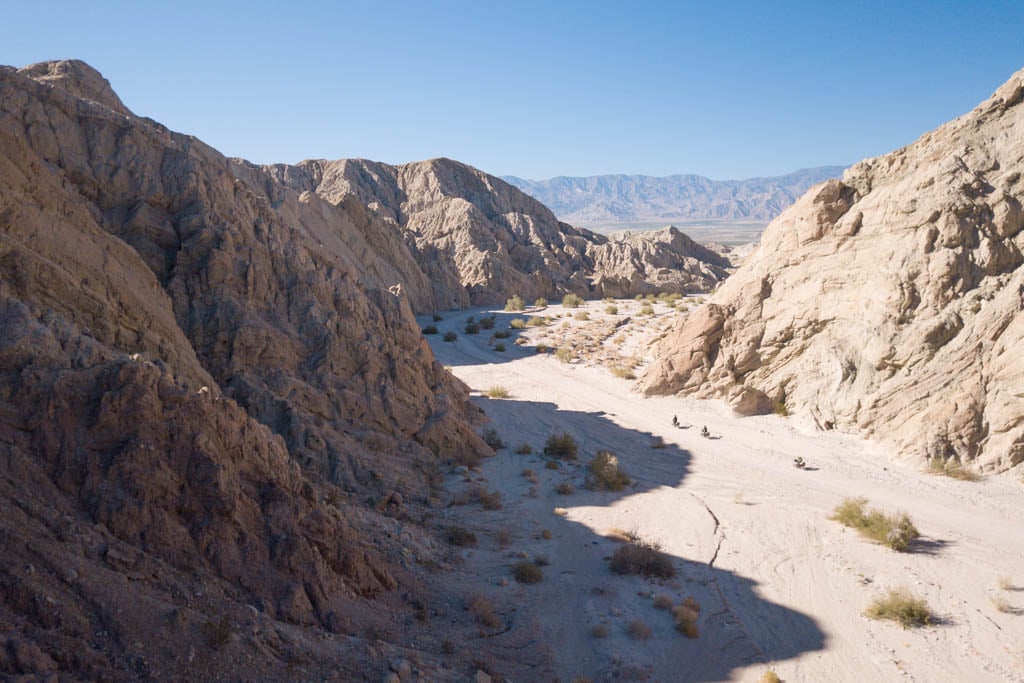 There are way too many hidden gems to list here, but a look at our Self-Guided PCH+ tour will give you a good idea of what's on offer.
3. New England: Backroads All the Way
While the wide open spaces west of the Mississippi get the lion's share of the headlines when we talk about motorcycle destinations, the east coast is not to be slept on by any means.
New England is a particularly epic destination for riders of all disciplines, and is loaded with secluded sections of windy two lane pavement, kaledescopic fall foliage, and deliciously mild temps in the Spring and Fall.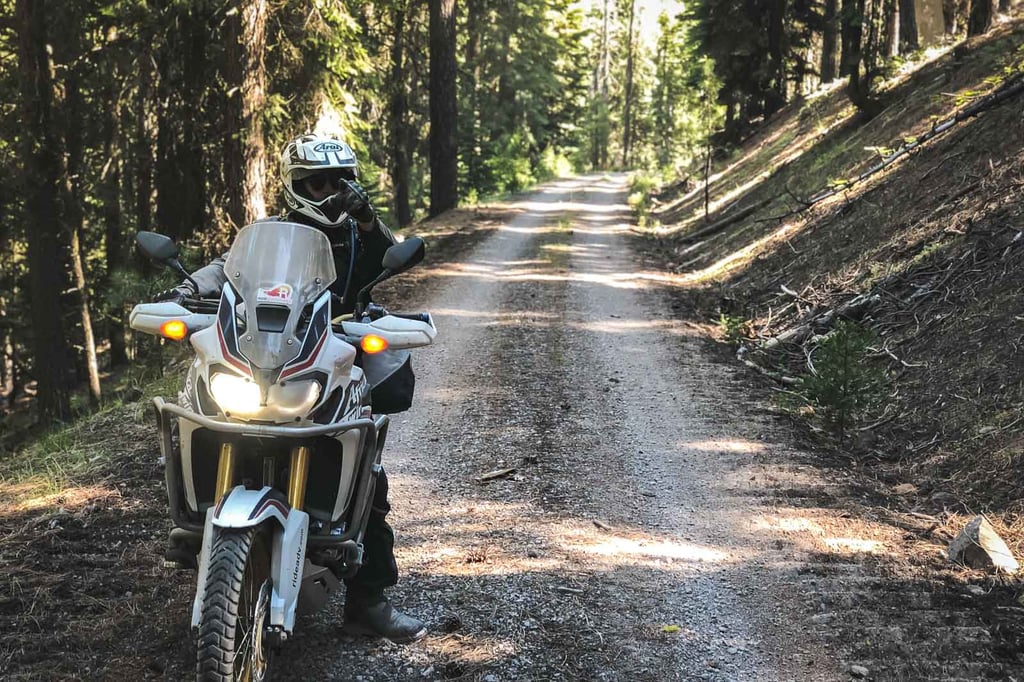 "Shady forests and pristine two-lane pavement: That's what New England is all about."
You really can't go wrong riding anywhere from Maine all the way down through New York, but if you're looking for the ultimate two-wheeled trip, you need look no further than the North East Backcountry Discovery Route.
The fact that the NEBDR is the longest BDR currently in existence speaks volumes to the sheer number of excellent on and off-pavement motorcycle destinations in this part of the country.
4. Baja California
Endless dirt roads, dramatic desert views, sweeping coastal roads, and big sandy beaches: Baja California is a bucket list motorcycle destination for untold thousands of motorcyclists, and it's by far one of our favorite routes on the planet.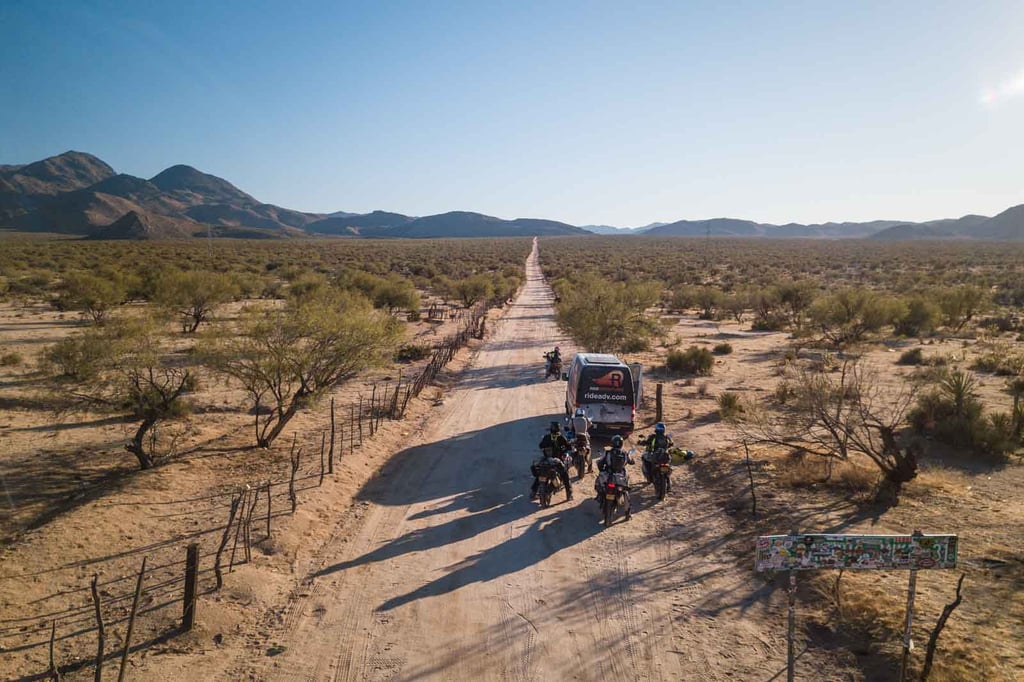 "Rugged, independent, and damn good fun. Baja California is the quintessential Mexico adventure."
Long dusty days in the saddle followed by ice cold beers, fresh seafood, and tacos galore.
Baja delivers world class riding and an exotic vibe, but also happens to be one of the most affordable motorcycle destinations on the planet.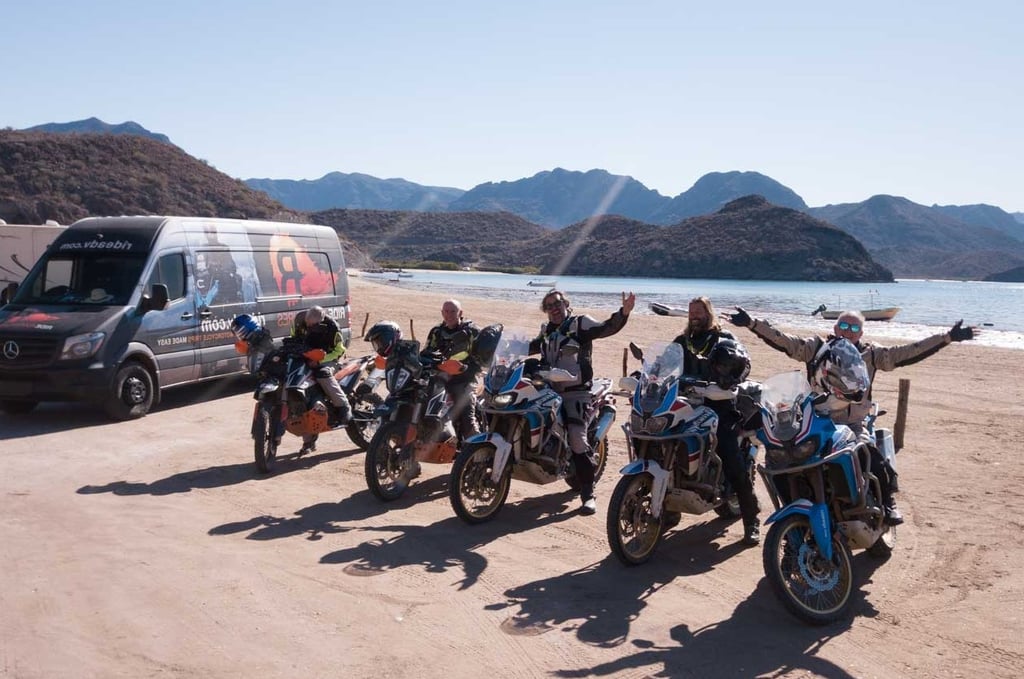 "Endless tacos, turquoise water, and mountain twisties"
Fine dining and comfortable accommodations cost just pennies on the dollar south of the border, making Baja the best bang for your buck in all of adventuredom.
5. Oregon: Cascades to the Coast
We may be a little biased here as Oregon is home turf for RIDE Adventures, but you'd be crazy to pass up a tour of this Pacific Northwest gem.
"RIDE the dirt carpet through Ponderosa Pine and Douglas Fir trees for miles."
Treelined tunnels, endless remote stretches of fast flowing dirt roads, and all the eye-watering natural beauty you can stomach.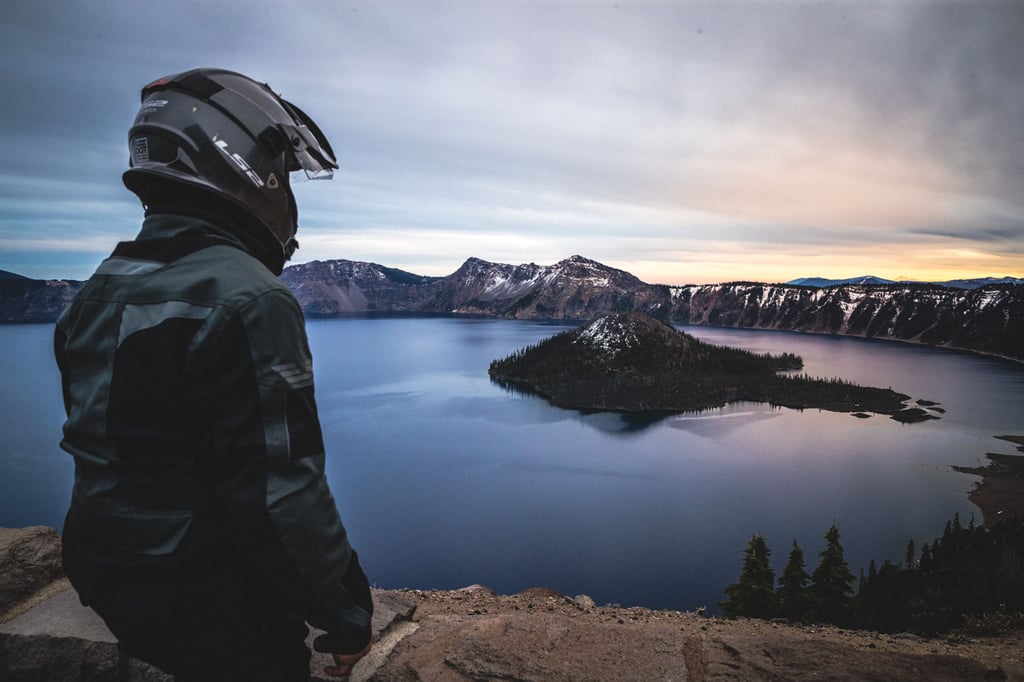 "The views around Oregon's Crater Lake go toe-to-toe with some of the most iconic vistas in the world."
A proper trip of Oregon reads like a parade through all of the state's finest national parks: We recommend dropping down through the Cascade mountains before swinging back up the coast toward Coos Bay.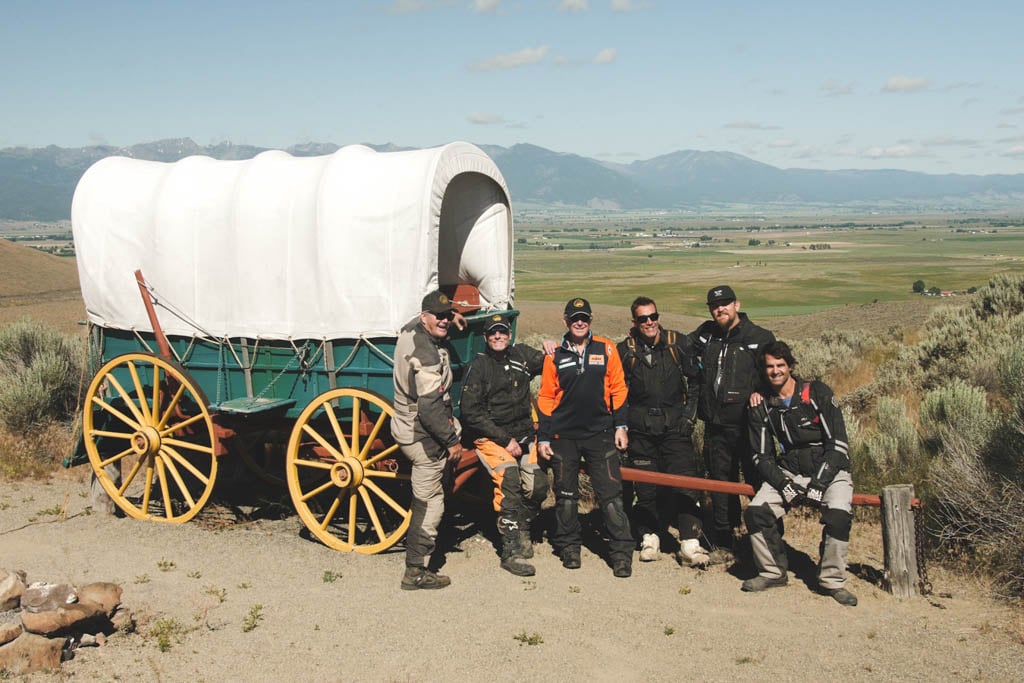 "Take a blast from the past riding along the Oregon Trail"
It's insane how much variety you can pack into a single week here. Mountains, lakes, beaches, and even sand dunes are all on offer. Can you really blame us for calling this place home?
6. Colorado Rocky Mountain Pass
If massive mountain views and remote dirt roads are your jam, there's nothing quite like a Rocky Mountain tour of Colorado.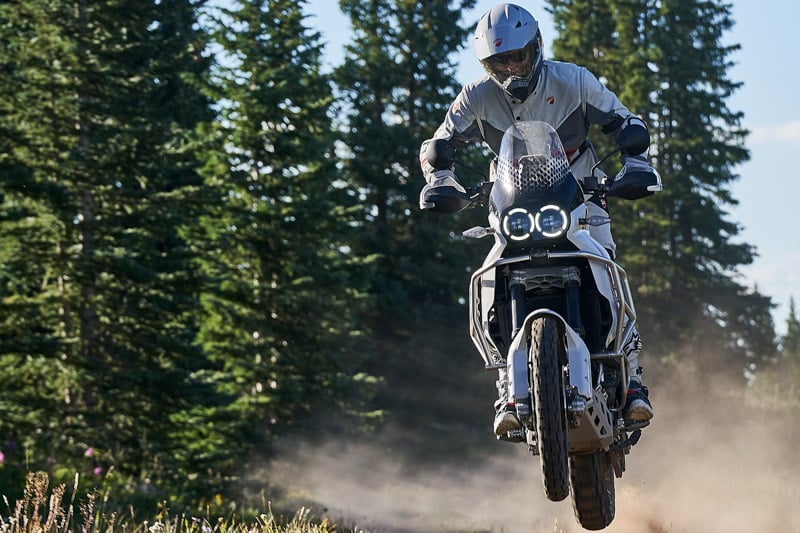 "There's no better way to get the full Rocky Mountain experience than a two-wheeled dirt tour of Colorado."
What better way to spend a week than connecting the dots between 12,000 foot high mountain passes through one of the most scenic ranges in the United States?
Riding through Colorado's backcountry promises a little bit of everything: Pavement, dirt, sand, water crossings, and even a little snow if you time it right.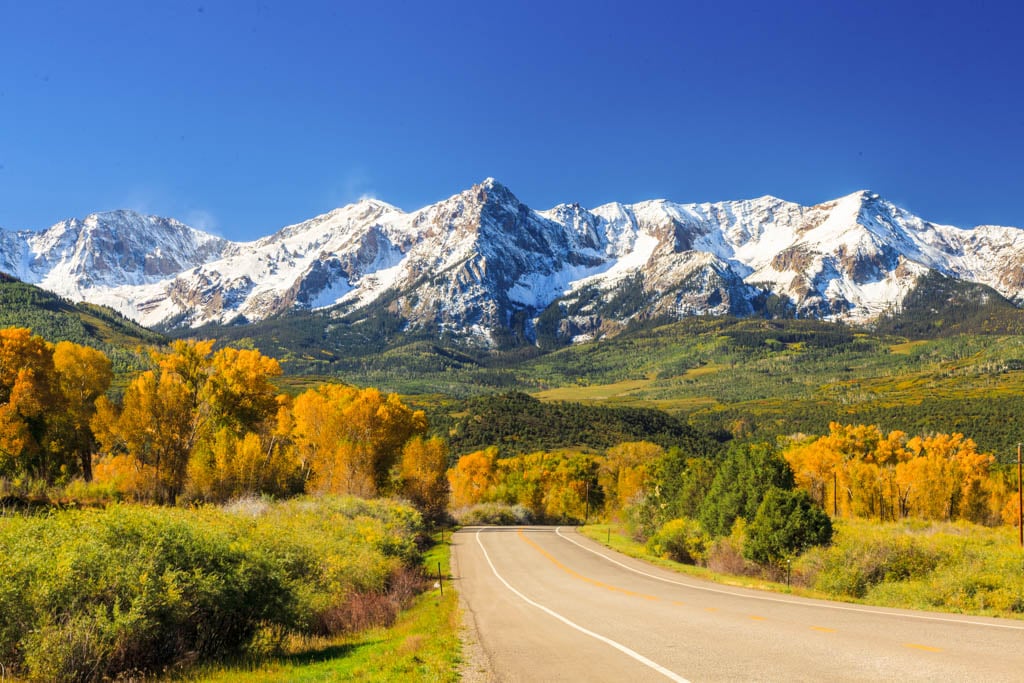 This is one of the best motorcycle destinations in the States for two-wheeled camping as well, so don't pass this one up if sleeping under the stars is your bag.
7. Alaska: The Prudhoe Bay Pilgrammage
You can't talk epic motorcycle destinations without talking about Alaska. Remote, pristine, and teeming with wildlife everywhere you look, a long trip around Alaska is the kind of two-wheeled therapy we'd handily recommend to anyone and everyone.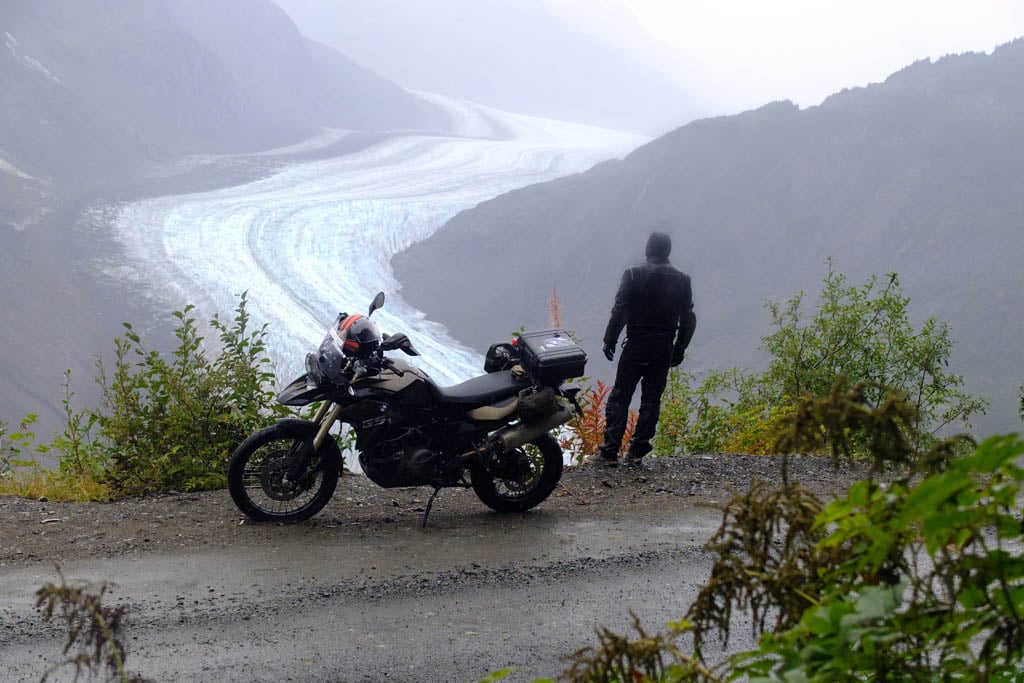 "Alaska is North America's last truly wild frontier, and a mandatory pilgrimage for adventure seekers."
Our personal favorite route starts in our hometown of Bend, then snakes up and through Canada before cutting clear across the state of Alaska all the way to Prudhoe Bay.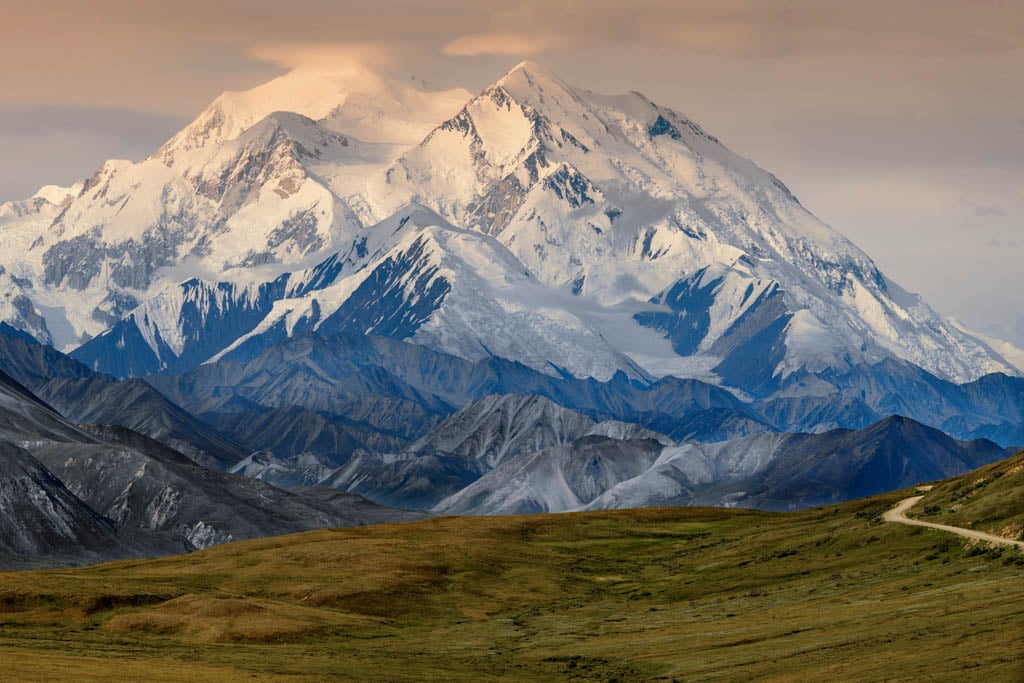 This run alone is over two weeks of the most memorable riding on the planet, but if you've still got wind left in your sails, we also recommend cutting back down south and riding through Denali National Park and into Anchorage for some well-deserved R&R.
Final Thoughts on Adventure Motorcycle Destinations...
North America's public lands are arguably the most impressive and well-preserved in the world. That's easy to forget when you spend as much time riding and guiding tours abroad as we do, but we're truly privileged here in the US to be so close to so many world-class motorcycle destinations.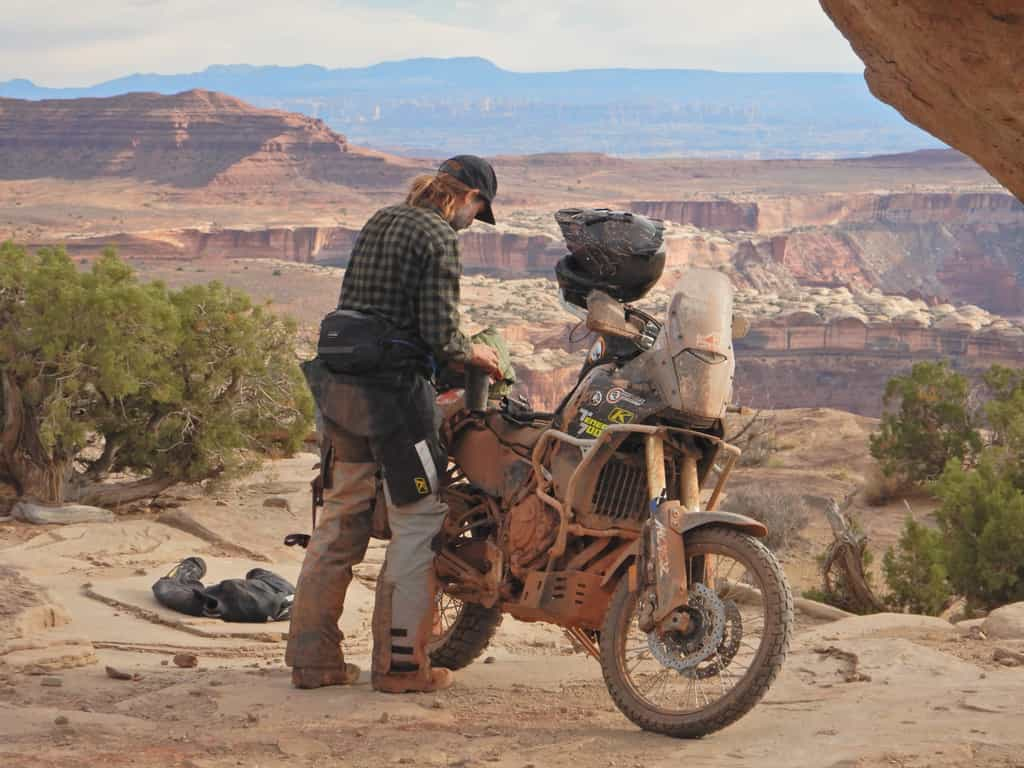 You really can't go wrong with any of the seven picks above, which means that regardless of where you live, you're never too far away from some truly epic rides. With that being said, there's a lot of ground to cover here in the States, which is why we make it a point to offer as many turnkey "fly and ride" self-guided tours as we do.
We're currently running routes like this all around California, Baja, Utah, and Oregon, just to name a few. All you have to do is fly in, pick up your bike, and start racking up the miles, so give us a shout if you're ready to start crossing some of these epic destinations off your list this year.
→Read More: 6 ADV Riding Techniques for Offroad Adventurers and Street & ADV Motorcycle Training.