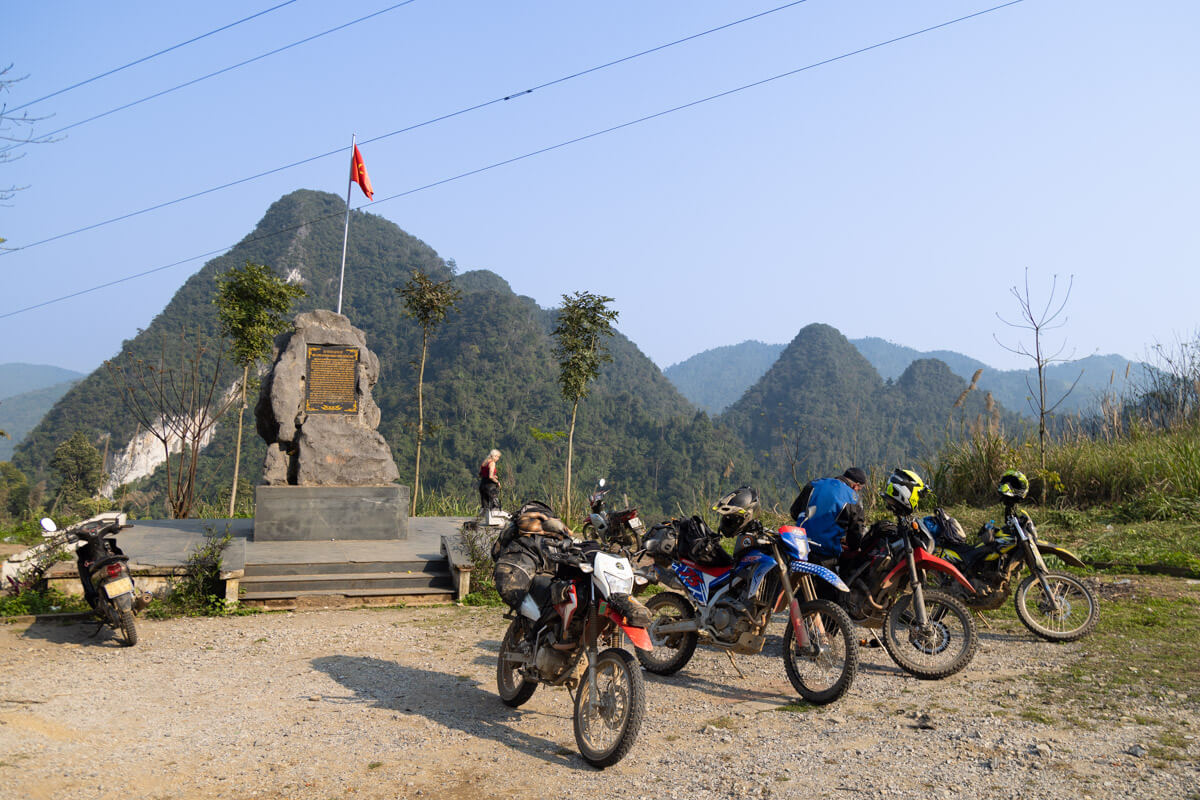 Disclosure: Ride Adventures is a participant in the Amazon Services LLC Associates Program as well as other affiliate programs, designed to provide a means for us to earn fees by linking to Amazon and affiliated sites at no extra cost to you. Please see our Disclosure for more details.
Planning an epic ride? Don't skimp on the planning. Our ultimate motorcycle trip packing list includes everything you need to hit the road whether you're hopping hotels or sleeping under the stars.
We've all had the thought a time or two: Just hop on the bike and go. No plan, no preparation, no destination in mind... The neverending, impromptu motorcycle tour.
It's a lovely idea, but trust us here: There's nothing like a sudden rainstorm, an unexpected cold snap, or a flat tire in the middle of nowhere to dissolve any romantic notions you may have about long-distance two-wheeled travel. We've led countless tours all over the globe at this point, and attempting something like our epic Northern Thailand Experience without the right gear on hand would be a fool's errand to put it lightly.
Even the most well-planned trips deliver no shortage of surprises, and the quality of your motorcycle trip packing list is the deciding factor as to whether an adventure rolls with the punches or stops rolling entirely. The list below includes everything you need to hit the road prepared to handle whatever comes your way.
Essential Gear for Your Motorcycle Trip Packing List
Before we dive into the packing list itself, we're going to assume you've already got a few of the essentials: A good helmet that's well suited to your riding style (we're partial to ADV helmets, but to each their own), a proper pair of riding boots (preferably waterproof, and GoreTex if you can afford it), and a means of navigating, be it a motorcycle GPS, your smartphone, old school maps, or all of the above.
Aside from these items, we've broken down your motorcycle trip checklist into three main categories: Motorcycle gear (both for your body and your bike), camping gear (for anyone looking to sleep outside), and motorcycle travel essentials, which covers everything from sunglasses to baby wipes (yes, baby wipes).
First Thing's First: Motorcycle Gear
Hydration Pack: Klim Nac Pak
Long motorcycle tours mean long miles, and if you have to stop every time you need a drink of water, you'll never get from A to B before sunset. That's why we recommend including a hydration pack as part of your motorcycle trip packing list: There's just no easier way to stay hydrated on the move.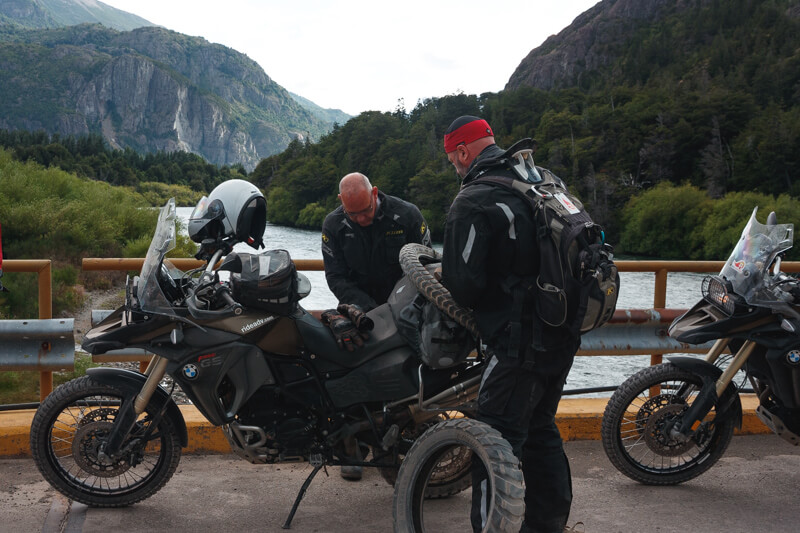 "Eric sporting Klim's Nak Pak on our Patagonia Tours"
Our personal favorite is the Klim Nac Pak, which includes a sizable 3L bladder, but also benefits from a smattering of premium features like a removable tool pack, a laptop pocket, a protective goggle pocket, and an emergency whistle, to name a few.
If you're not so keen on riding with a backpack on, there are much more compact options out there like the Klim Quench, but we prefer the extra storage of the Nac Pack for quick access essentials like passports, snacks, and cash.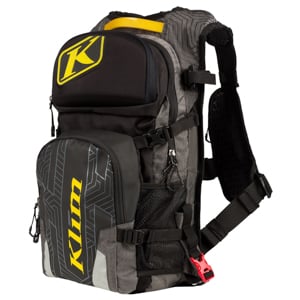 CHECK PRICE:
Klim Nak Pac

Waterproof Jacket: Klim Badlands Pro
No motorcycle trip packing list is complete without proven all-weather gear, and if you don't already have a jacket you can count on to keep you dry, we can't recommend the Klim Badlands Pro jacket enough. Tough as nails, incredibly protective, and 100% waterproof, the Badlands truly does it all.
We've put tens of thousands of miles on the Badlands Pro at this point and it's never us down. This jacket is crash-tested, weather-tested, and time-tested by our tour guides, and its combination of a top-shelf GoreTex Pro 3L membrane, Superfabric abrasion resistance, and D3O level 2 armor leaves nothing up to chance.
CHECK PRICE:
Klim Badlands Pro Jacket

Waterproof Pants: Klim Badlands Pro
Take everything we love about the Klim Badlands Pro jacket, and apply it below the waist: Same protection, same bombproof waterproofing, and the same premium material quality make these pants the best in the business.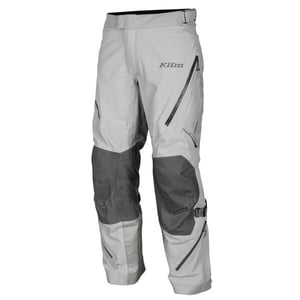 CHECK PRICE:
Klim Badlands Pro Pants

Waterproof Gloves: Klim Badlands GTX
Starting to see a theme here? The Klim Badlands GTX gloves are our favorite choice for a do-it-all gauntlet: Tough, protective, and backed by genuine 3L GoreTex waterproofing, these gloves block wind, water, and pavement alike.
We recommend the Badlands as the one glove to rule them all, but we also recommend bringing a second, lighter pair along as well. Consider adding a versatile short-cuff glove like the Dainese Mig 3 or Alpinestars Celer V2 to your list, just in case the weather gets too hot or you manage to soak your main pair and need a full day of riding to dry them out.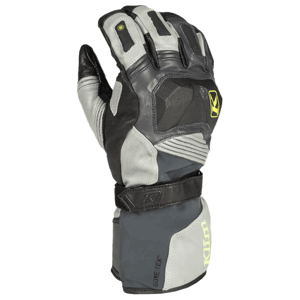 CHECK PRICE:
Klim Badlands GTX Gloves

Armor: Alpinestars Bionic Plus V2
If you've kept up with our blog and YouTube channel, you'll know we're big fans of running standalone armor in place of the armor panels that come installed in our jackets and pants. The Alpinestars Bionic Plus V2 is pound-for-pound the best option currently available, combining excellent protection and ventilation with outstanding value.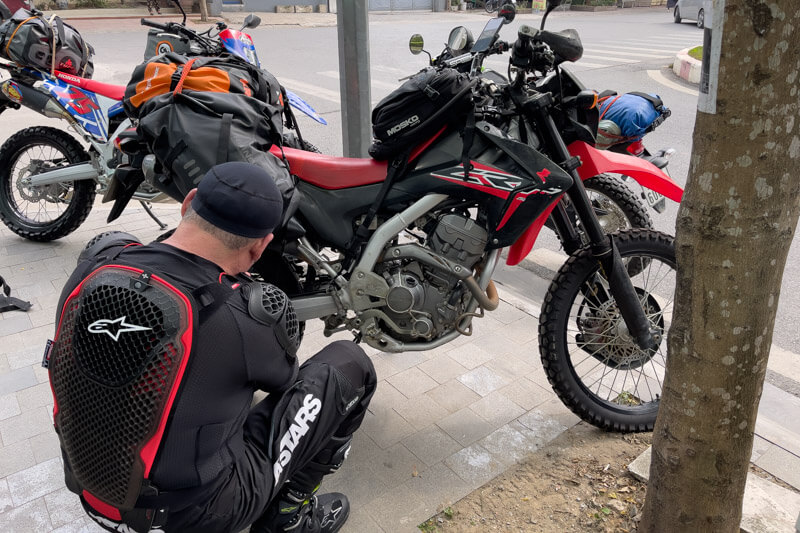 "Getting the bikes ready for our Vietnam route research trip. Todd is well protected with Alpinestars' Bionic V2 armored jacket"
It strikes a happy medium between the affordable but less protective Bionic Action Jacket and the $300 Bionic Tech V2. You're still getting CE level 2 armor where it counts though (back and chest), which makes the pricier V2 tough to justify for anyone outside of a motocross track.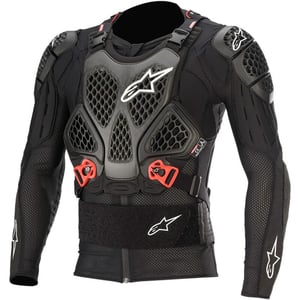 CHECK PRICE:
Alpinestars Bionic Plus V2 Jacket

Face and Neck Protection: Klim Balaclava
On our tours through Patagonia, it's not uncommon to go from warm and sunny to freezing and wet within a single day's ride. When the weather goes south, a good helmet-friendly balaclava like this one from Klim is essential to seal out any exposed skin between your face and your jacket: Don't leave camp without it.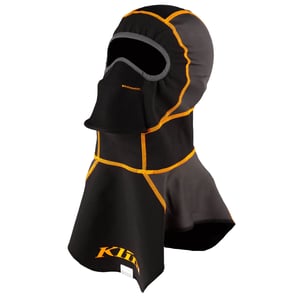 CHECK PRICE:
Klim Balaclava

Base Layers: Klim Teton
Base layers play a major role in keeping you comfortable in any scenario: They wick moisture away from your body while also regulating your temperature, keeping you cooler in warm weather and warmer in the cold.
The one major rule when shopping base layers is to avoid cotton at all costs, which is why we love the Klim Teton's smart blend of merino wool and synthetic nylon to deliver excellent moisture and heat management as well as natural odor resistance. A good long-sleeve top is a must, but we also recommend adding full-length bottoms for cooler climates.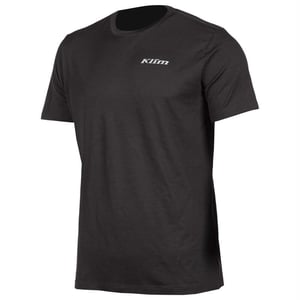 CHECK PRICE:
Klim Teton Merino Shirt

Waterproof Duffel: Giant Loop Tillamook
Few pieces of gear on your motorcycle trip packing list are as versatile as a good duffel bag. The best are spacious, built to take a serious beating, and 100% waterproof, and while pretty much any well-made bag will work for hauling your gear both on and off the bike, the Giant Loop Tillamook takes the cake as a moto-focused carryall with versatility to spare.
We dig the Tillamook because it's built to work with other Giant Loop Luggage systems, but is also as universal as they come, attaching easily to bikes of all shapes and sizes. We also love that the Tillamook uses dual side openings rather than a single top closure, so it's easier to access your gear when on the bike.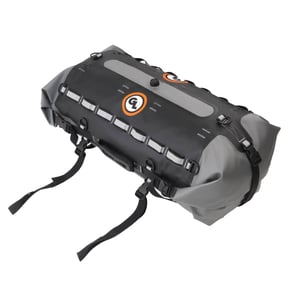 CHECK PRICE:
Giant Loop Tillamook Duffel

Baggage straps: Giant Loop Pronghorn
Extra straps are one of those things you just can't have too many of on a moto trip. They lash down luggage, secure awkward cargo, and even help with the odd roadside tire replacement if you know how to use them. If you're still relying on bungee cords, you're asking for disaster, so get a set you can count on to stay put like these rugged Pronghorns from Giant Loop.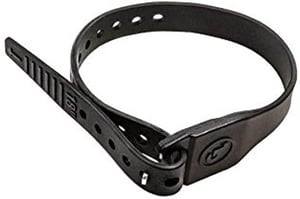 CHECK PRICE:
Giant Loop Pronghorn Straps

Luggage: Giant Loop Great Basin
While there's plenty of debate to be had over hard v. soft luggage, you really can't go wrong with the Giant Loop Great Basin no matter what you ride or where you ride it. They're insanely tough, 100% waterproof, and designed to fit virtually anything from the largest ADV to the littlest dual sport.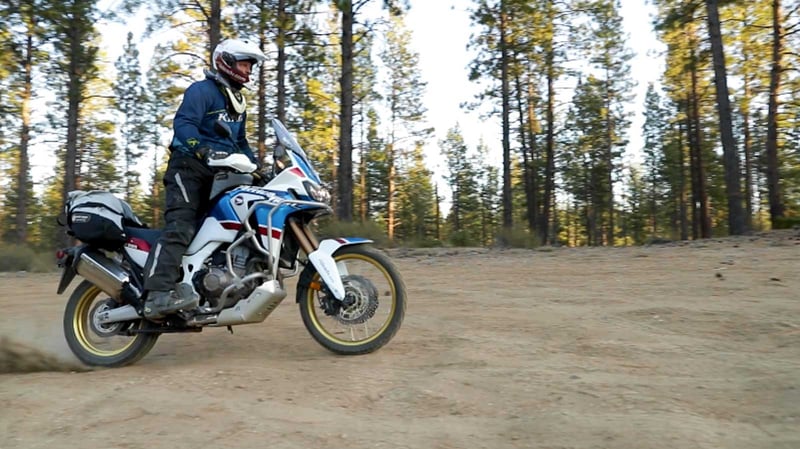 The Great Basin's 68 liters of storage is ideal for fast and light moto camping or hotel-based ADV riding, but also leaves the rear rack open on larger adventure bikes, so it's easy to add some extra capacity as needed with an additional waterproof duffel.
Soft bags like these are also much better at surviving the regular low-speed falls and tip-overs associated with off-roading, making them ideal for true all-terrain adventure touring.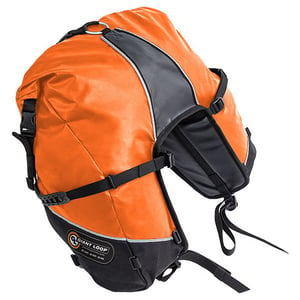 CHECK PRICE:
Giant Loop Great Basin Saddlebags

Motorcycle Camping Gear
We understand many motorcycle trips revolve around hotels and hot showers, but there's nothing quite like roughing it for a few nights under the stars. If you're putting together a motorcycle trip packing list and planning on sleeping outside, here are the bare essentials you'll want.
Tent: Alps Mountaineering Zephyr
Yes, you could buy a "motorcycle-specific" tent with a garage for your bike like the Lone Rider, but we recommend sticking with a traditional backpacking tent instead. Backpacking tents are much lighter and easier to pack on the bike, and are also much better suited to handling heavy wind and rain.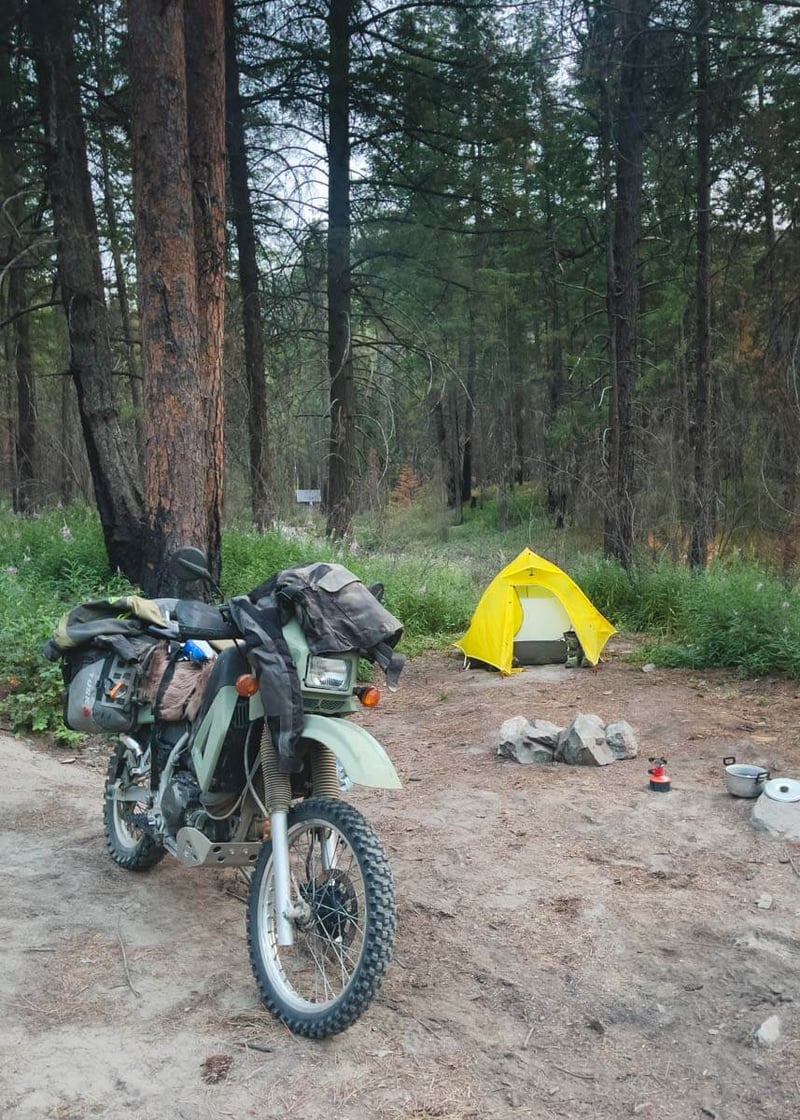 We recommend checking out the Alps Mountaineering Zephyr because it's reasonably priced, but still delivers all the important bits like a durable aluminum poleset, a full-coverage rainfly for outstanding weather protection, and an exterior storage vestibule for stashing muddy boots. Do yourself a favor and go with the 2 person model: It's only marginally larger/heavier than the solo version and boasts a ton of extra space and storage.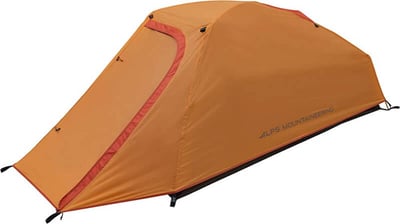 CHECK PRICE:
Alps Mountaineering Zephyr Tent

Sleeping Bag: Alps Mountaineering Aura
When it comes to sleeping bags, you've got two options: Down filled bags and synthetic-filled bags. Make no mistake here: Down is still the undisputed king in terms of warmth, weight, and packability, but we recommend sticking with a synthetic bag like the Alps Mountaineering Aura for two reasons.
The first is that unlike down feathers, synthetic fill continues to insulate even when wet, so you won't potentially ruin a bag like the Aura by exposing it to rain or a water-crossing gone wrong. The second is that synthetic bags can still be compressed to a reasonable size using a good compression sack, so assuming you've got the space to stash one in your luggage, there's really no reason to pay a premium for down in the first place.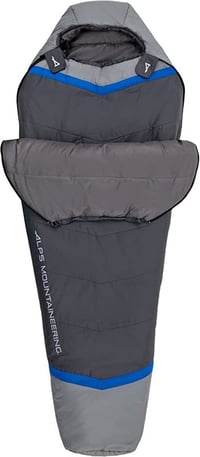 CHECK PRICE:
Alps Mountaineering Aura Sleeping Bag

Sleeping Pad: Alps Mountaineering Apex
Can you tell we're fans of Alps Mountaineering's camping gear? We love this stuff because it toes the line between quality and affordability like no other, and holds up to all manner of abuse without complaint.
Again, you could spend twice as much for something slightly lighter and more compact, but since we aren't carrying all our gear on our backs, there's really no reason to sweat a few extra grams here and there. The Apex pad delivers comfort in spades with a sueded top fabric, foam interior, and 3 inches of thickness between your body and the ground below.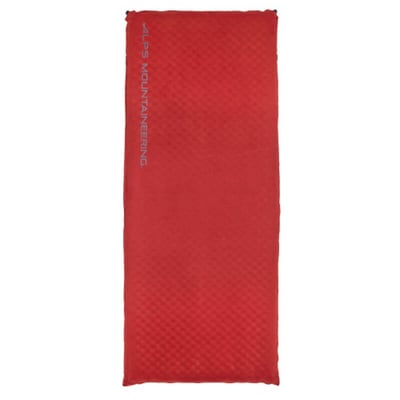 CHECK PRICE:
Alps Mountaineering Apex Sleeping Pad

Camp Stove: MSR WhisterLite International
If you're leaning toward the moto-camping route, a proper camp stove belongs on your motorcycle trip packing list. Whether you're cooking freeze-dried backpacking meals or some serious backcountry gourmet, it all starts with the stove.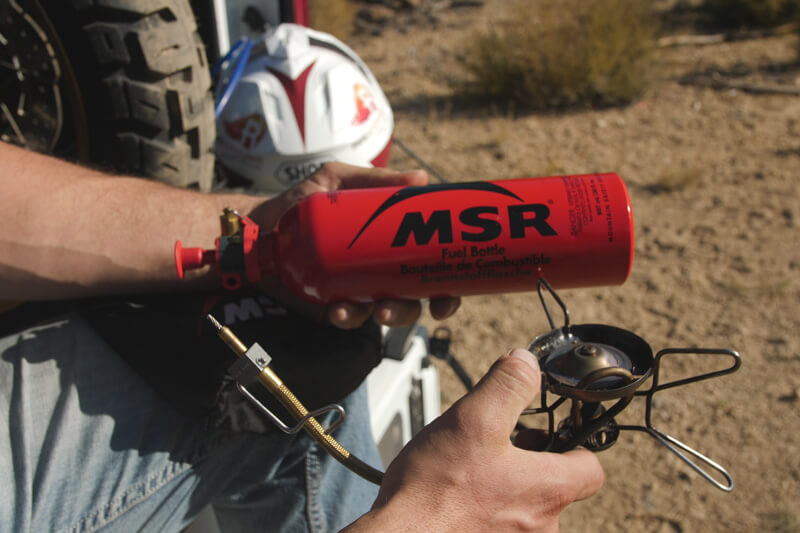 We strongly recommend checking out the MSR WhisterLite International because unlike traditional canister stoves, the WhisperLite utilizes a refillable fuel bottle, and runs off white gas, kerosene, or unleaded gasoline. This is convenient when traveling through countries where traditional stove fuel can be hard to come by, and also allows you to carry some extra gasoline you might need in a pinch.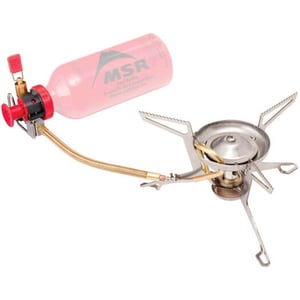 CHECK PRICE:
MSR WhisperLite International Stove
Cooking Fuel: MSR Fuel Bottle
This is the fuel bottle you'll be needing to utilize your camp stove. We recommend sticking with the larger 30-ounce size to get the most out of its dual-purpose potential as an emergency supply of gasoline out on the trail.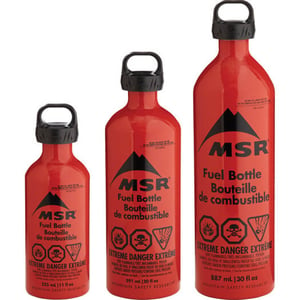 CHECK PRICE:
MSR Liquid Fuel Bottle
Cookwear: GSI Pinnacle Soloist
Assuming you're not too hot on the idea of dragging your favorite cast iron pot along for the ride, you'll need something to cook and/or boil water in around camp. A single-person cook kit like the Pinnacle Soloist from GSI is light, compact, and easy to clean thanks to its durable Teflon non-stick coating.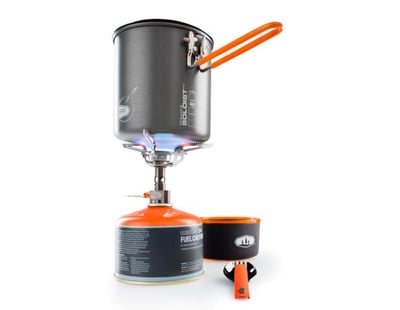 CHECK PRICE:
GSI Outdoors Pinnacle Soloist Cook Kit
Motorcycle Travel Essentials
This is a bit of a catch-all category for everything else you won't want to leave home without. This part of your motorcycle trip packing list covers everything from hygiene to safety, but they're all items we've found absolutely essential nonetheless.
Spare Key
This is one many riders don't think about, but really couldn't be more important. Losing a key in the middle of a trip sucks (especially an international one), but losing your only key is much worse.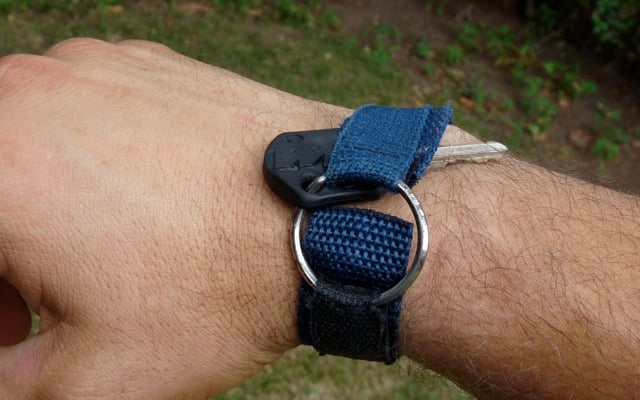 "Eric with his improvised spare key wristband"
We recommend stashing a spare key somewhere on your bike that doesn't require a key to access (for obvious reasons). The smartest places are those that are hard to find, but can be reached by simple hand tools, like underneath a side panel, behind a frame rail, or inside a light housing.
You can also stash one on your person, but you'll want to literally keep it on your body rather than inside a pocket or in another piece of gear that can easily be lost or stolen.
Water Purifier: Grayl UltraPress
Whether you're looking to do domestic moto-camping or international moto-touring, you should have a plan for processing safe drinking water. There are two types of systems out there, water filters and water purifiers, and you want the latter on your motorcycle trip packing list.
This is an important distinction to make because while water filters remove harmful bacteria and protozoa from drinking water, they aren't robust enough to remove viruses as well. Water purifiers like the simple fill-and-press Grayl UltraPress, on the other hand, can turn water anywhere in the world into safe drinking water in about five seconds.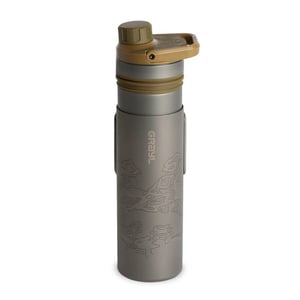 CHECK PRICE:
Grayl UltraPress
Baby Wipes
Yes, baby wipes. You'll thank us later.
In addition to their obvious application when toilet paper is out of the equation, baby wipes are also great for cleaning up after roadside repairs, freshening up when you've gone a few days without a shower, and cooling off in the middle of a hot day.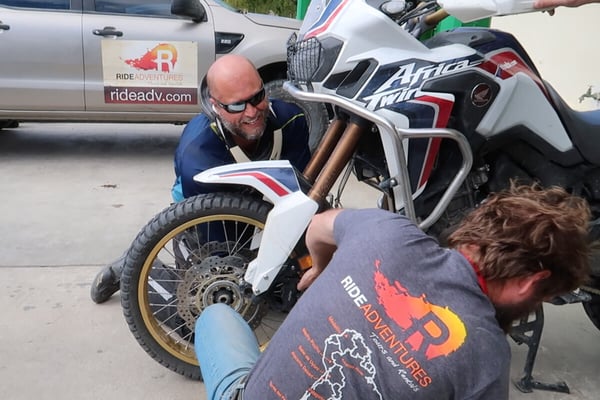 "We enjoy getting our hands dirty, but thanks to baby wipes, they don't have to stay that way."
Security: Abus Granit Victory Chain Lock
Different riders have different approaches when it comes to security abroad. Some riders lock everything down, some leave everything to chance, but most fall somewhere in between.
At minimum, we recommend bringing something to secure your motorcycle anytime you'll be away for an extended period of time, and the Abus Granit Victory lock is about as tough as they come. We like this option because you can use it as a standalone caliper lock if you're looking to save space in your luggage, or you can bring the chain along to link two bikes together or lock your bike to a fixed object.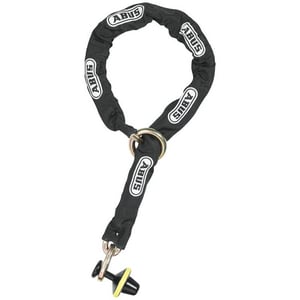 CHECK PRICE:
Abus Granit Victory X-Plus Chain Lock
Tools & Repair Supplies
If your motorcycle trip packing list doesn't include all the tools you need for simple roadside repairs, you're simply not prepared. This should include all the commonly sized wrenches, hex keys, and screwdrivers needed to do basic maintenance on your machine, but it shouldn't stop there either.
At minimum, you should also carry tire irons and a spare tube, but we also recommend stashing all the little emergency "fix-its and riggings" that can help you Mcguyver your way out of a tight spot. These should include (but aren't limited to): Duct tape, zip ties, JB Weld, fuel hose, gear repair patches, and good 'ol universal grease.
Travel Towel
If you've spent any time backpacking this one will be familiar to you but if not, listen up: Leave your bathroom towels from home at home, and put a travel towel on your motorcycle trip packing list.
Travel towels are made from polyester microfiber, which makes them super absorbent and super compact. They also dry much faster than your typical cotton towel, so they'll be completely dry and ready to pack within a few hours, which cuts down on the stink/mildew factor in your luggage.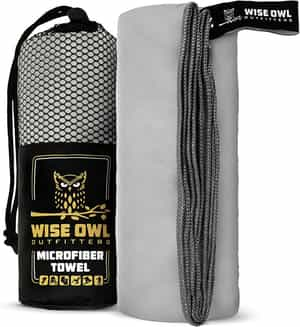 CHECK PRICE:
Wise Owl Outfitters Travel Towel
Shelf Stable Snacks
If you've ever been on a long hike, you know the drill: Going too long without eating can land you anywhere from cranky to unconscious, so make sure to pack plenty of snacks that can live in your luggage for weeks at a time without going bad.
Trail mix, crackers, dehydrated fruit, jerky, candy, sardines... Whatever you're into. Anything is fair game here, just bring enough calories to keep you going in between meals or to get you through unexpected delays like flat tires and breakdowns.
Sunglasses
This one needs no introduction, but make sure you bring a pair along. A good pair of sunglasses (preferably polarized) is also back up for a damaged visor or a lost pair of goggles, so consider using a lighter tint for better versatility.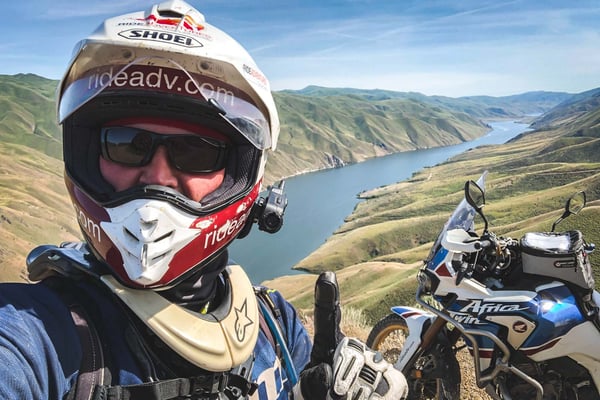 "Airflow + bug protection: Sunglasses are the original drop-down sun visor."
Camera
Chances are you've got a pretty impressive camera riding around in your pocket at all times (iPhone cameras have come a long way), but many riders prefer to document their trip on proper DSLRs anyways. There are plenty of tankbag-friendly options out there for around $100 nowadays, so consider adding one to your list if high-quality photos are a priority.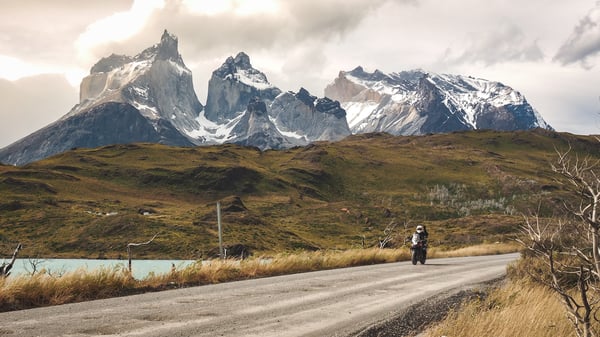 "Smartphones have come a long way, but some images deserve a dedicated camera."
Closing Thoughts on Perfecting Your Motorcycle Trip Packing List
Clearly, a lot goes into assembling a thoughtful packing list for a proper motorcycle trip, but truth be told, even a list this long is just the tip of the iceberg.
This list covers the essentials, but sometimes it's the non-essential items that really make a trip great. Consider stowing a little something special away to look forward to after a long ride: Personally, we've found a flask of good whiskey to be worth its weight in gold around a campfire, but the same could be said for a fresh cup of coffee, a nice cigar, or junk food of pretty much any description.
→Read More: 5 Best Motorcycle Luggage Options for the Long Haul and Best Motorcycle Helmet Bags.