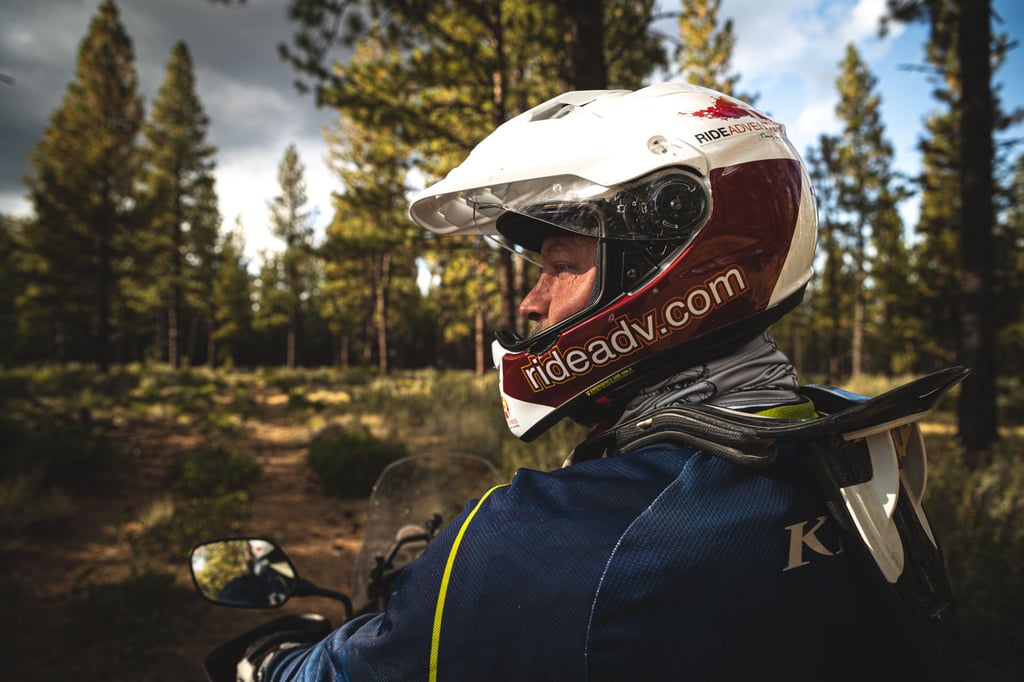 Disclosure: RIDE Adventures is a participant in the Amazon Services LLC Associates Program as well as other affiliate programs, designed to provide a means for us to earn fees by linking to Amazon and affiliated sites at no extra cost to you. Please see our Disclosure for more details.
Dual sport riders are no doubt a unique bunch. After all, the adventurous bikes we enjoy have to pull double duty when piloted by riders with the skills and knowledge to cover a variety of terrains.
As such, the rest of the riding gear we depend on, from head to toe, needs to be appropriate for a wide variety of scenarios we get ourselves into.
Which explains the rise in popularity of dual sport helmets. With such, ADV riders can enjoy similar features and aerodynamics of a street helmet, while holding some of the features of their dirt-riding counterparts, namely that visor that can be such a help.
Dual sport helmets don't come without their downsides though, and as dual-purpose gear, there are some compromises to be made. Fortunately, the best in the market tends to make the fewest of those compromises.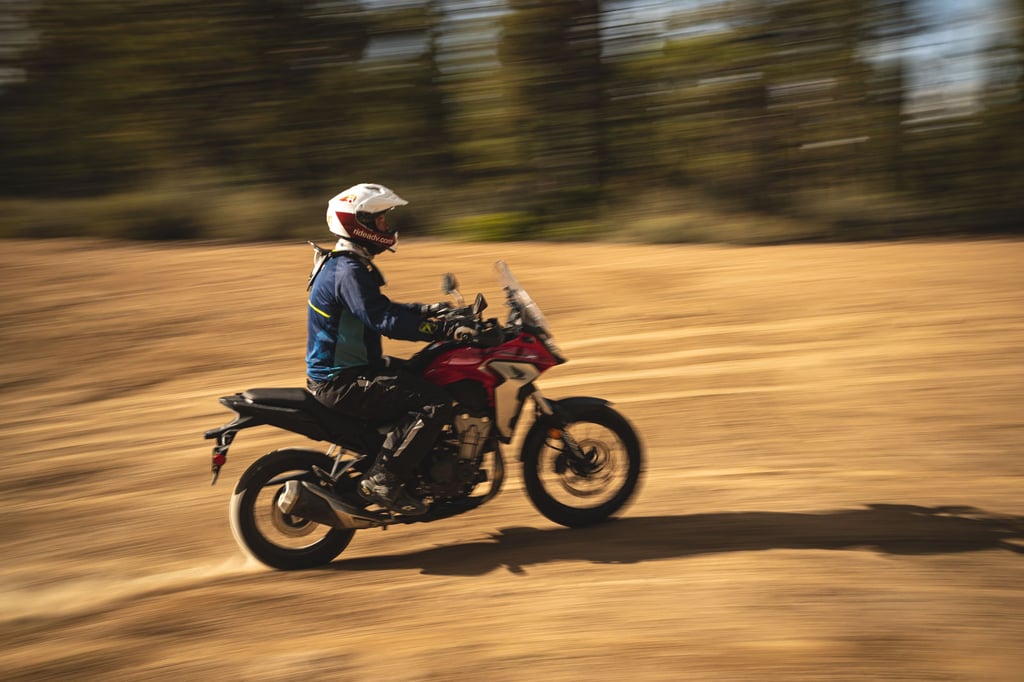 This has led us to create this Shoei Hornet X2 review in order to present to you one of the best – if not the best, dual sport helmet in the market. We're going to have a look at its features, factor in price and determine whether it's worth it or not, and answer several related questions. Let's get started.
(Side note: Certainly worth mentioning here is the outstanding decal design and installation work done by Ryan Abbatoye Designs out of California.
Whereas custom paint jobs can more than double the price of your helmet, check out their services for durable, sharp-looking decal customization installation. Such decals actually protect the outer skin of your helmet significantly more than paint ever could.
Not that any of us has ever dropped our helmets : )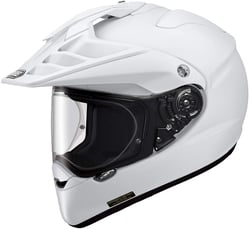 CHECK CURRENT PRICE:
Shoei Hornet X2

Shoei Hornet X2 Exterior
First, let's talk about the Shoei's build quality. As the successor to the Shoei Hornet DS, a long reputation as a leader in its class had made no compromises here coming in with the lightest, yet strongest shell from Shoei.
With a shape that could be described as 'universally comfortable for all head types,' of course there are those of us who fit slightly better into the shapes of other helmet manufacturers.
That said, most of us should find the Shoei quite comfortable, and its overall shape accommodating of wearing glasses while riding. (Note: Such helmet manufacturers have specific molds for Asian or European/North American head types.
Perhaps inquire with your local dealer for the best possible fit).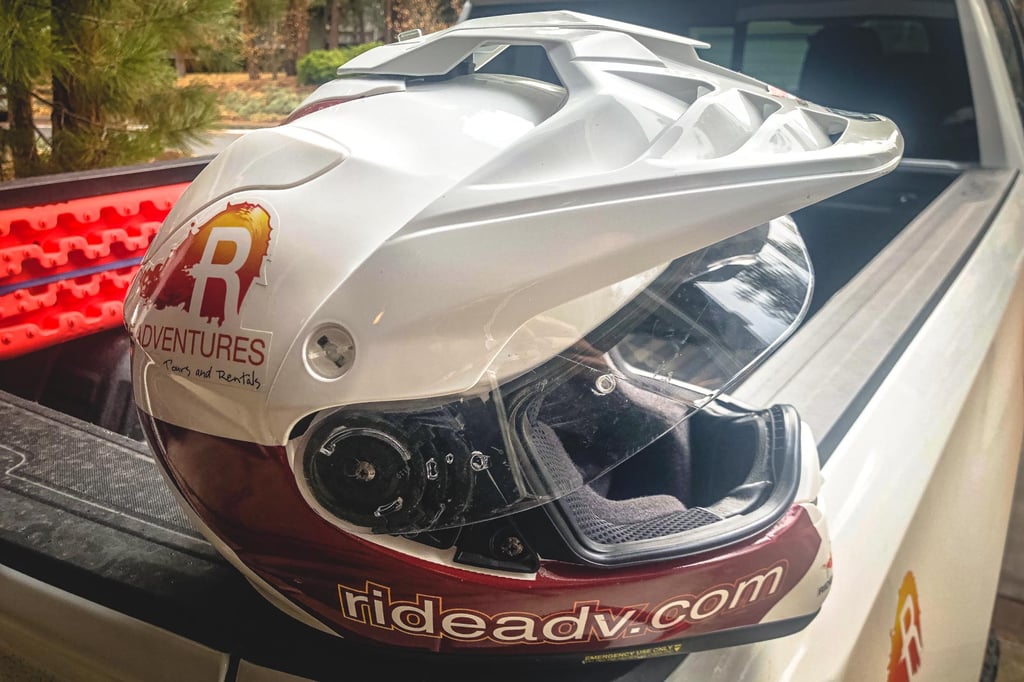 The shell, which is made of Shoei's AIM+ system, ensures that it will remain compact and aerodynamic while being so strong. It boasts a dual-layer multi-density EPS liner in key impact areas to ensure excellent impact absorption without compromising the helmet's ventilation system.
Also, as it's both certified by Snell and DOT, this means that the Hornet X2 has met the safety standards by undergoing rigorous testing to ensure excellent performance.
Improvements on Its Ventilation
Above everything else, the Hornet X2's ventilation system has undergone improvements. Instead of having an open mesh type opening in the chin, it now comes with a street helmet type system, allowing air to flow through a 50mm long slot in the helmet.
This makes for a significant airflow, being positioned at such a prominent first-point of impact with oncoming air.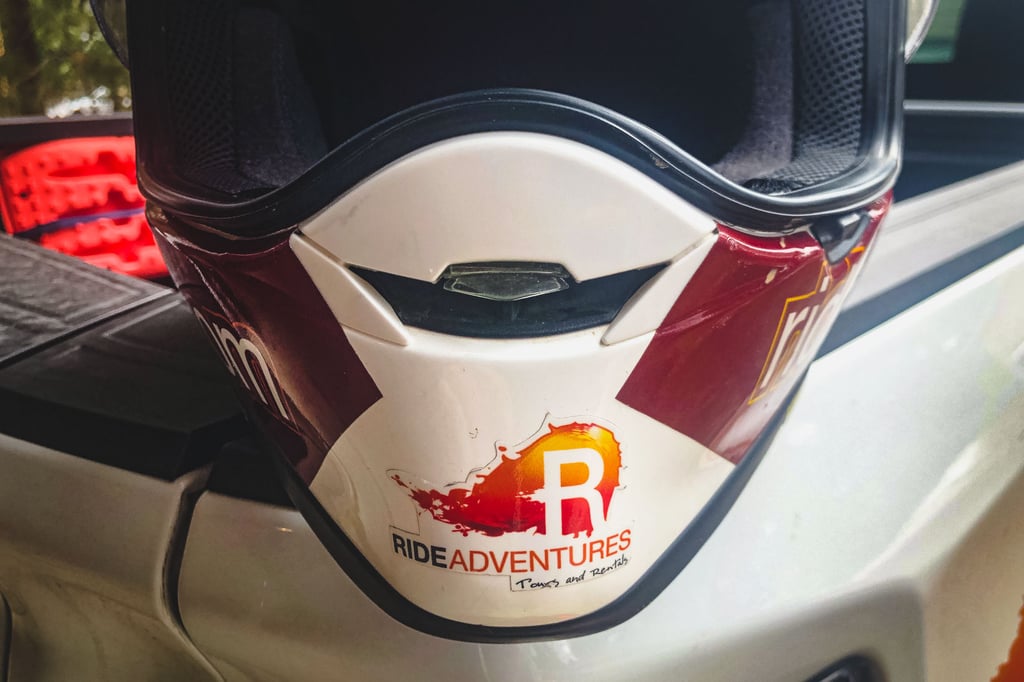 Shoei's ventilation system has always struck a good balance of silence and airflow to begin with, but now boasts a larger lower intake vent where air passes through via this long slot.
Top-side ventilation passes through a tube, and can also be controlled via a simple to use sliding switch.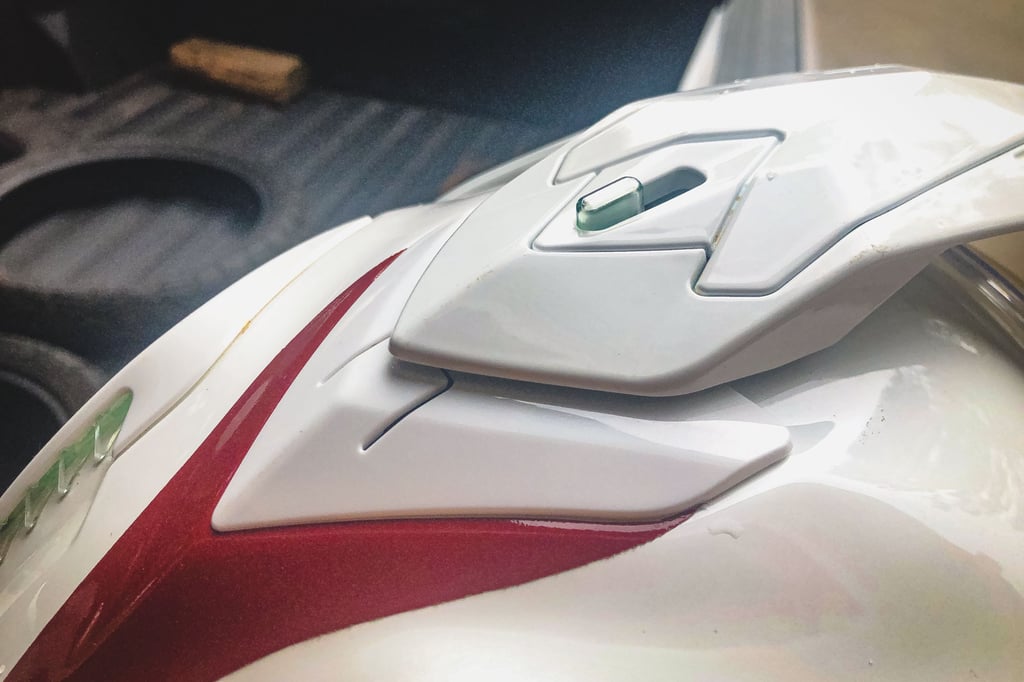 Generally speaking, the Hornet's ventilation is class-leading and will keep a good amount of air circulating around any rider's head. Like most helmets on the market, however, things can get quite sticky under very high temperatures, if you're in a non-moving situation without air flow.
Fine-Tuned V-460 Visor
The Shoei Hornet X2 helmet is fitted with the all-new and fine-tuned V-460 visor which is strategically designed to force air to pass through the upper intake vent. This provides riders with optimal cooling and makes for a good balance of aerodynamics and functionality as a visor.
Apart from that, the innovative "wedge" shape louvers ensure that wind passes through smoothly even when riding at high speeds. As a result, you can expect a significant reduction in lifting and drag issues, or feelings of buffeting that other helmets might produce.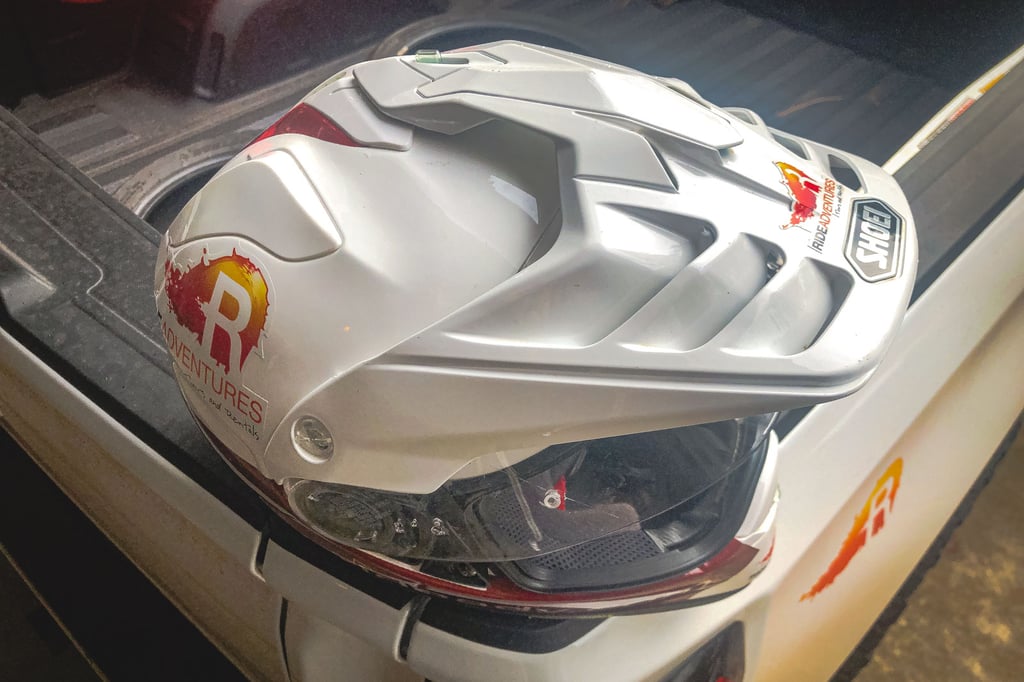 This new visor is easily removable, but not adjustable. Despite that, most will find that it's positioned appropriately, so making any adjustments might not even be necessary anyway.
We have to believe that Shoei realized that most riders weren't stopping and taking the time to make such adjustments on previous Hornet models anyway.
With sun angles, torso positioning, and basically everything constantly changing in dynamic riding situations, adjustability of a visor didn't make much sense in the first place.
As is, a simple nod-forward while heading into the blinding sun does wonders for blocking such out, and restoring good visibility.
As mentioned, the visor can easily be detached. Perhaps the only caveat there is that a small hole located up top is then left open, and might allow a bit of rainwater to enter.
Overall Looks and Build Quality of the Hornet X2
The Hornet X2 helmet features a vanilla all-white appearance which makes it a bit difficult to assess its overall paint quality.
Although when positioned next to cheaper options on the market, this much more expensive option appears as though you're paying for quality a product, and getting what you paid for.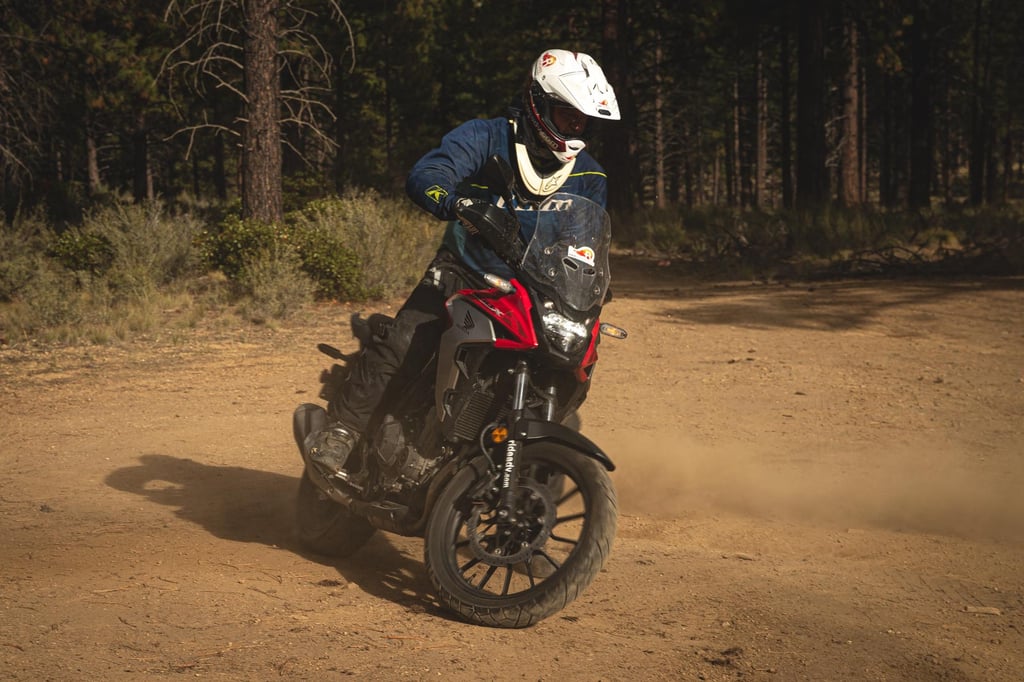 Its front profile has been redesigned, giving it a slightly "flatter" look, meanwhile improving the optical qualities of the face shield.
So again, now offering similar performance to that of a Shoei street helmet, minus the distortion that's often found in more angular, or pointed/convex-shaped dual sports helmets shields.
Safety Features
As mentioned earlier, the Shoei Hornet X2 is certified by both DOT and Snell. It hasn't been SHARP tested, but considering SHOEI's excellent reputation in producing safe and reliable helmets, the credentials it does boast should have most riders feeling secure about their decision.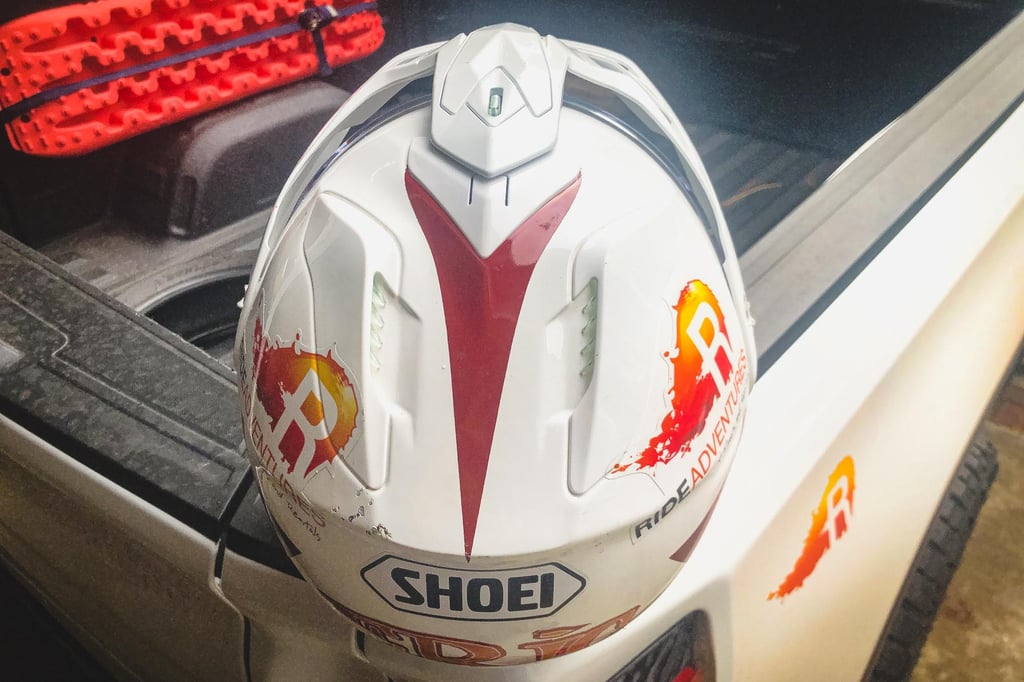 There are a few other notable features that contribute to the helmet's overall safety. One of them being a multi-density polystyrene shock absorber fitted inside. Shoei has been on top of this subject matters for many years, and we think it's safe to say they're only providing us with the best technology here.
Second, the Hornet X2 comes in 4 shell sizes, helping make sure riders can choose the most ideal fit, which is not only a point of finding comfort, but an enormous factor in a helmet's ability to absorb impacts and protect skulls.
Lastly, it comes with a very wide shield aperture, giving riders perhaps one of the greatest advantages we have over those in passenger vehicles: A wide, uninhibited range of vision, and ability to see all that might effect us.
All of these features count toward improving its overall safety by providing the helmet with improved performance and helping avoid accidents from happening in the first place. Remember as we've been citing in our Adventure Motorcycle Training Series on YouTube, folks: "Every little bit helps."
Shoei Hornet X2 Interior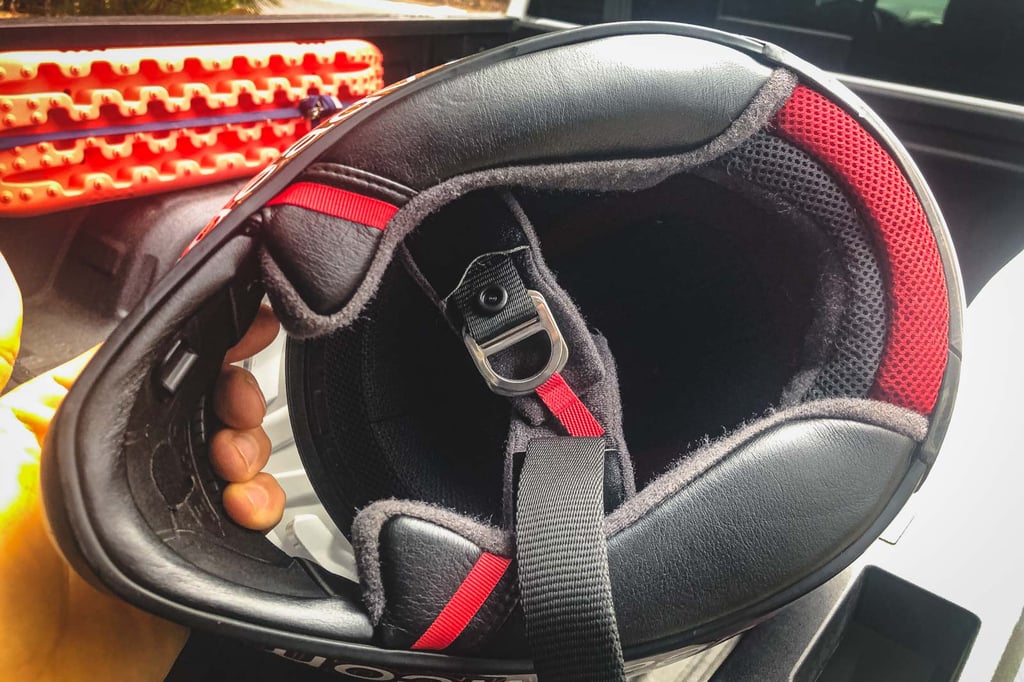 Removable Interior System
The Hornet X2 uses a 3D Max-Dry Interior System II liner which is noted as being very easily removed, and with minimal risk (spinal movement) to the rider in case of emergency.
Such simple removability makes it easy for washing as well, while this all-new interior is noted as being much more plush and comfortable compared to previous Hornet dual sport helmet designs.
As noted before, Shoei's idea of the 'typical headshape' has kept them at the forefront of manufacturing such products, and with specific shapes for specific demographics, combined with such smooth interior materials, this helmet is easy-on, and easy-off.
Additionally, this fabric does well absorbing sweat, wicking it away from our melons to keep us drier while riding.
Quick Release Cheek Pads
As mentioned, the quick-release cheek pads play an important role during emergency situations by allowing emergency services to remove them with ease, and without disturbing a possibly injured rider.
These cheek pads also come in varying thicknesses and can be customized to suit your needs. In fact, SHOEI offers a free cheek pad exchange program so you can ensure the perfect fit for you. Just slightly too tight? Thinner pads might make the fit absolutely perfect.
Noise Suppression
Overall, the Shoei Hornet X2 helmet does a great job suppressing wind noise and buffeting when compared to other helmets.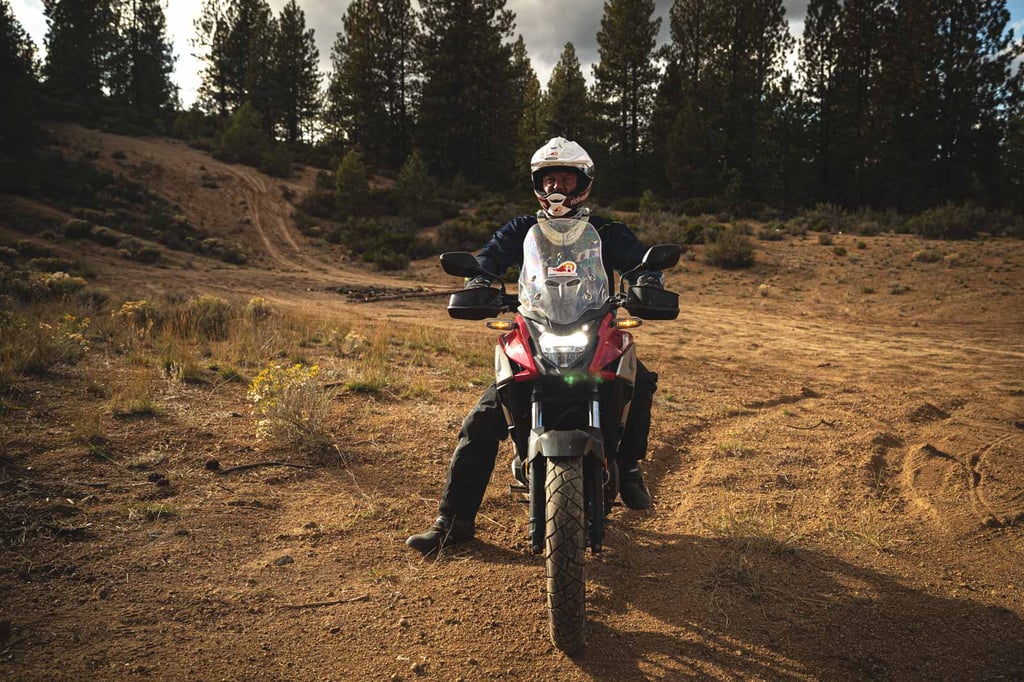 In fact, SHOEI has fitted sound-deadening ear pads inside to filter noise as much as possible. All in all, it seems effective, but important to remember here is that "fit" is a tremendous factor when choosing the quietest helmet for you to ride in.
Riders will almost universally comment that a larger helmet, or one that errors slightly on the almost-too-large side for them, will always be the louder of two helmets.
Snug, properly-fitting helmets of Shoei's quality will almost always be the most quiet inside.
Shoei Hornet X2's Extra Features
Apart from the features we've mentioned above, the Hornet X2 still has a few other features worth noting: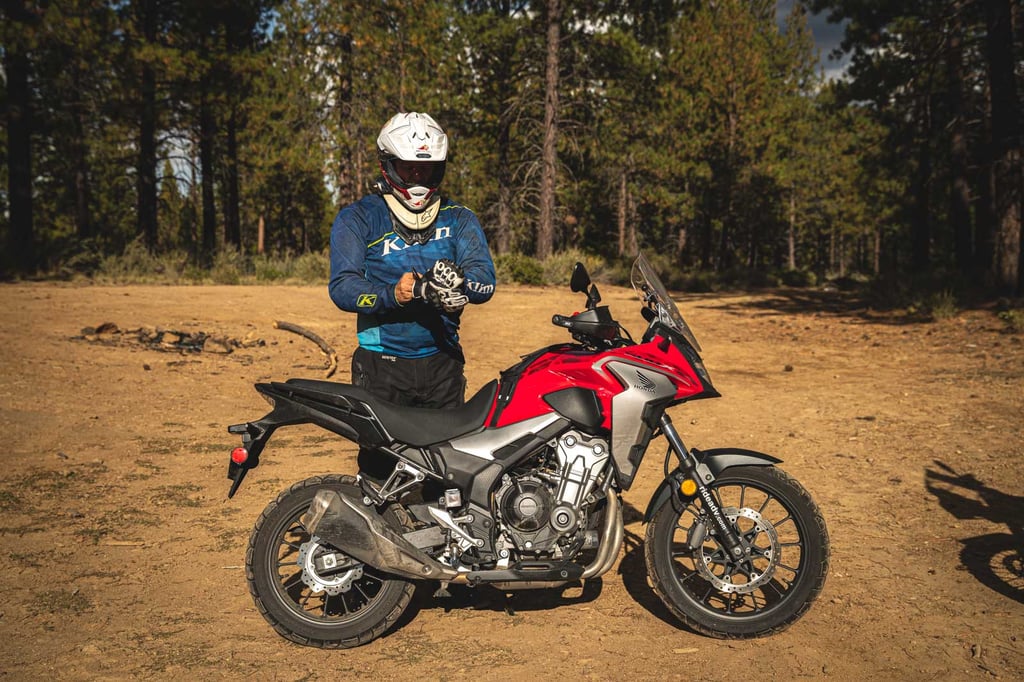 3D Injection Molding and Sun Protection
Another notable feature of the Hornet X2 which was not present in the older DS model is its 3D injection-molding on the CNS-2 Shield. This allows you to enjoy a distortion-free view while on the road.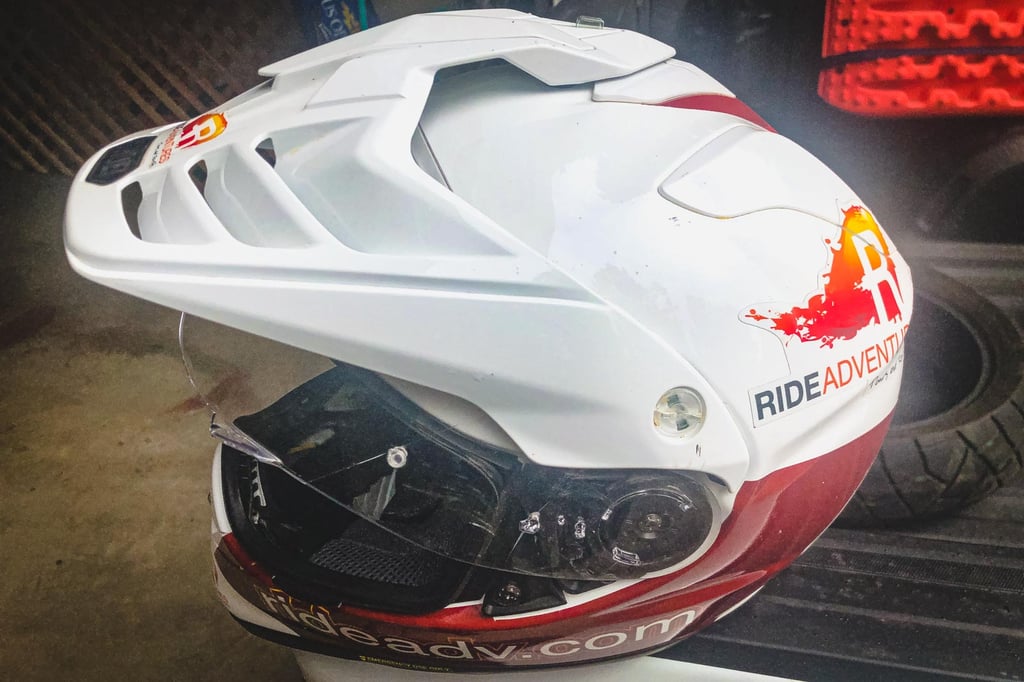 In addition, said shield also comes with 99% protection from the harmful UV rays.
Practicality on Long Adventure Motorcycle Rides
The Hornet X2's peak (visor) cuts through even buffeting air, and with such a wind-efficient design, most riders won't feel the need to remove it for higher-speed, long distance riding. The comfort it offers thanks to its velvety soft interior, and superior ventilation capabilities make this an excellent choice.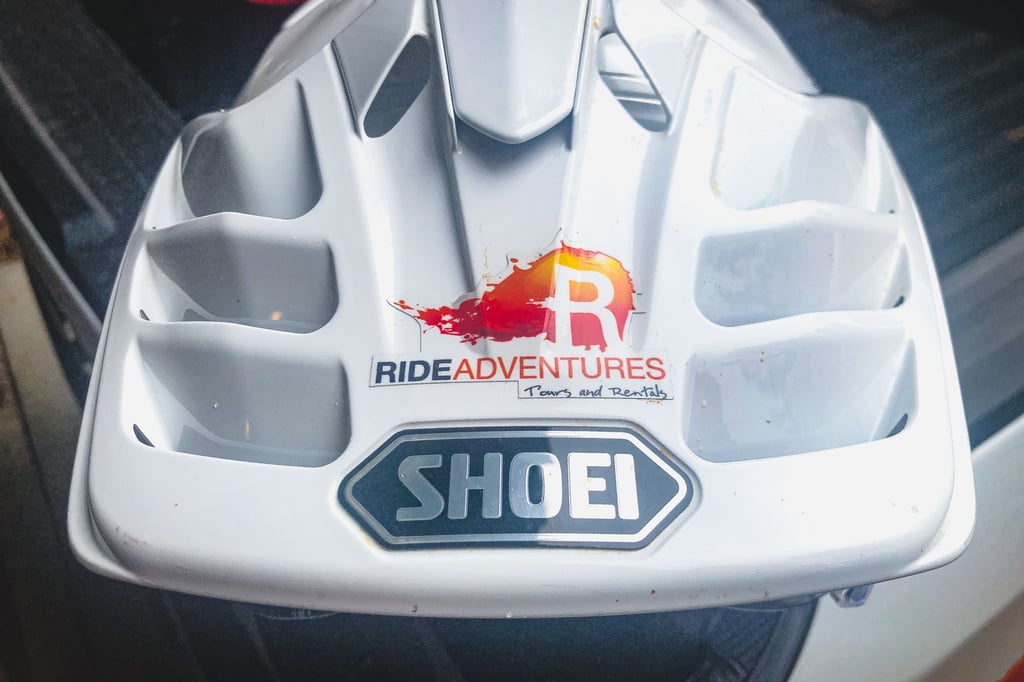 For those spending more time in the dirt, and possibly wanting to fit goggles for such occasions, what a great, versatile 'one helmet that does it all' option the Hornet is.
Those who are primarily riding off-road might find it a bit heavier than a pure dirt bike helmet, but unless you're racing or being timed on how quickly you can make it to Starbucks, such shouldn't be much of a factor for most of us.
Cost Compared to Other Brands
There are cheaper alternatives to the Hornet X2 helmet, like the Arai Tour X3 or the X-Lite X-551. However, as far as reliability, durability, and performance go, the Shoei Hornet X2 dual sport helmet is no doubt one of the most popular on the market right now and likely will be for years to come.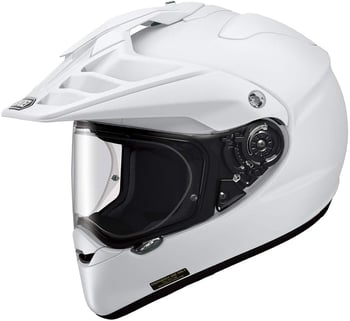 CHECK CURRENT PRICE:
Shoei Hornet X2

With an average price for the Shoei Hornet X2 between $599-$715, you're certainly paying for a top-quality dual sport helmet, and getting what you pay for.
Conclusion
Overall, we can say that the Hornet X2 is still an excellent dual sport helmet, only made better from previous versions of this design.
With a fantastic field of vision, velvet-like interior, and excellent versatility for any kind of riding scenario, all the points mentioned thus far about this helmet make it an excellent choice.
---