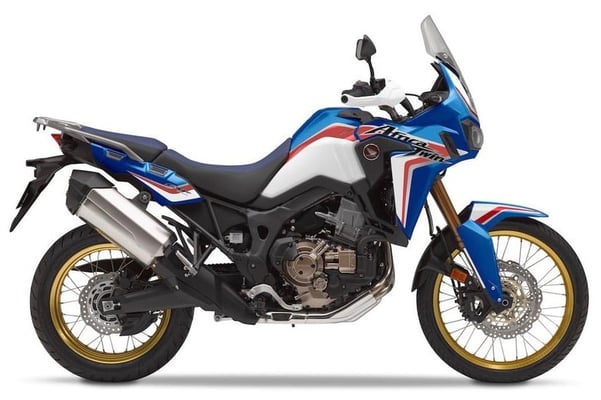 Great news, adventure riders: Honda's new Africa Twin CRF1000L is coming to Chile! With a scheduled arrival of September, Honda's reintroduction of this adventure riding classic will be available along with our other Patagonia motorcycle rental options just in time for you to head down the Carretera Austral this coming 2016/17 season.
Considering just how "absent" Honda Motorcycles has been from the fast-growing world of adventure riding, early feedback from other riders suggests the new Africa Twin is well worth the wait. With the BMW GS bikes still making up the definite majority of the rentals we offer, Honda sure will have their work cut out for them trying to gain market share. Nonetheless, we're excited to further diversify the options that we offer in Chile, Argentina and of course other locations soon.
Until I've personally had the chance to test drive the new Africa Twin though, of course I can't comment on its performance. On paper, this bike sure does look like a champion, coming in at a size, seat height, and weight that many riders will be able to manage. While I've expressed my love for V-Twins in other articles (most notably KTM's LC8) it's been said that the parallel twin engine was chosen for the Africa Twin, at least partially for seat height reasons. Listed at 34.3 inches, its seat height is about the same as a KTM 990 Adventure or Triumph 800 Tiger, (which again is a number good for "many" riders, but certainly not "most.") That's still a tall bike, that many riders will wish had been made lower.
Of course it'll be interesting to see how the bike plays out in terms of dependability and other factors, and we'll be reporting as soon as we know more from the real, hands-on experience of operating a motorcycle rental business. We're already getting many riders asking if they can book the Africa Twin for our "Fly & Ride the Best of Northern Patagonia" package, as it would be their "test ride" leading to a possible purchase. This makes it official...we're now accepting such bookings!