Folks, it's with great pleasure that we have added another new motorcycle trip package to our growing business, and that this route falls very much in line with the rough, dirty, nitty, gritty, and very adventurous style of riding that RIDE Adventures was founded on. In other words: It's the type of riding that I would be doing if I had more time to RIDE these days! Things are very busy with our growing business, so I'm in the office quite a bit, but not getting much time to even blog. Thank you all for being Customers of RIDE Adventures though.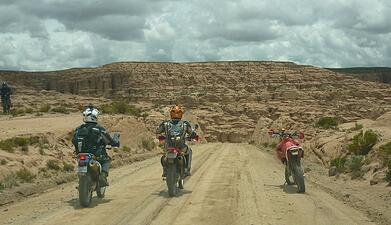 Calling the tour "Rugged Adventure - The Essential Bolivia," it's an adventure ride on dual sport bikes through just about every type of terrain possible, including the smallest villages in the stunning southwestern stretches of Bolivia. From Amazon River basin scenery up high into the Andes Mountains and the Uyuni Salt Flats, the terrain focus on this trip is DIRT, DIRT, and MORE DIRT riding across the most rugged terrain possible, (a notion that has a few of you now clinging to these words.)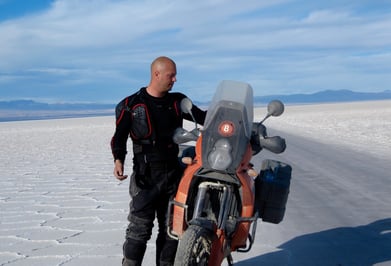 I first saw Bolivia back in 2009 when I was applying to work for the now defunct "Moto Rider" down in Santiago, Chile. In fact, on my 3rd and final interview for that job I was tasked with taking the boss and his family on a guided motorcycle tour through Bolivia, another adventure in the Andes that marked some great new beginnings in my life. (I was still riding my 2004 KTM 950 Adventure S named "Julius" back then. Loved that bike!)
Anyway, I thought I had already seen the most stunning sites and scenery in the world up to that point, or at the very least, in the Andes Mountains. Both Chile and Argentina had captured my attention for a good variety of reasons, yet riding in Bolivia really pulled at my heart and soul even further. For example, the ride from Uyuni to Tupiza, leaving the Salt Flats and heading deeper into the rugged southwest through the Salvador Dalí Desert (which are Days 7-10 on the motorcycle tour.) It's a route that had my fellow travelers and myself literally taking a photo ... putting our cameras away ... riding for 30 seconds ... and then not being able to resist the urge to stop again and take out our cameras for more photos. Repeatedly. Many times. Over and over. Which makes for slow travel, but this area and many others in Bolivia will have most of you stopping just as frequently and wanting this "trip" to last forever anyway. (Such a Salvador Dalían way of putting that.)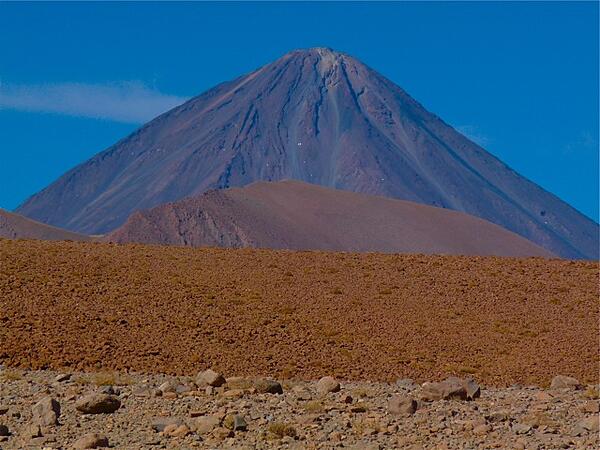 Without intention to condescend upon the sweet and hospitable people of Bolivia, I've described a riding experience there to many of you as being like "stepping back in time about 80 years." Silly for me to declare this at the age of 41, what I'm trying to explain is that I've been overwhelmed with unique feelings and sentiments on trips in Bolivia like no other place I've been to in the world. And that's having ridden through 26 countries so far. The Bolivian/Inca culture is still very much alive there, with the most simple ways of life still being found within the borders of a country that also has modern day technologies in major cities. There's so much Text/FB/Email/Twitter/blogs and the limitless other forms of communicative bombardment so many of us deal with these days; yet Bolivia, in many of the tiny villages in remote territories, just doesn't have anything resembling this in their culture yet. Much of the population lives without so many modern "conveniences" that the rest of us do, and that is nice to see, for real, and in person these days. (As I write another blog post to communicate to you all with :)
As pavement continues being installed in so many corners of our planet, keep our Bolivia trip options in mind, and in particular, the "Rugged Adventure - The Essential Bolivia," trip. No need to tell most of you reading this that the motorcycle remains the Ruler, the Heavyweight Champion, the absolute Greatest Way to Travel of All Time, and as such, you'll cherish this notion perhaps more than ever when you experience Bolivia up close and personally.