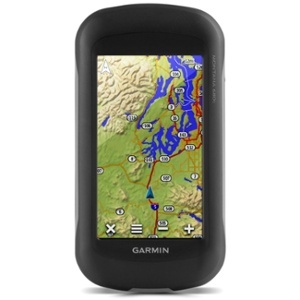 Disclosure: Ride Adventures is a participant in the Amazon Services LLC Associates Program as well as other affiliate programs, designed to provide a means for us to earn fees by linking to Amazon and affiliated sites at no extra cost to you. Please see our Disclosure for more details.
Editor's Note: This article about the best motorcycle GPS options was originally posted in 2013, but our readers and riders still get a tremendous amount of value from it, as it's the most visited article on our site. So we've tried to add to it through the years. Some motorcycle GPS units may be past models so use it as a stepping stone for further research. We will update as we test new ones.
*Please note: This is not an advertisement paid for by Garmin.
The Best Motorcycle GPS: 5 Options Tested [Only 1 Survived]
In the past few years, we've tested 5 dedicated units; iPhone, Garmin 62s, BMW Motorrad Navigator IV, Garmin Montana 650t, and the iphone/inreach Explorer + combo trying to figure which works best as our motorcycle GPS of choice.
Below you'll find mainly the negatives for each unit, boiling it all down to the best motorcycle GPS unit for the situation.
Will our GPS choice be the best for you as well? You decide. I'm a motorcycle tour guide with dual sport riding & routing needs. Sometimes I'm following previously recorded routes & tracks, and sometimes out prospecting new motorcycle trips through the woods in regions seldom-traveled, recording what might serve as great options for our customers. If your situation is even close to ours, this article will make your next GPS purchase decision easy.
1) The iPhone (as a motorcycle GPS unit)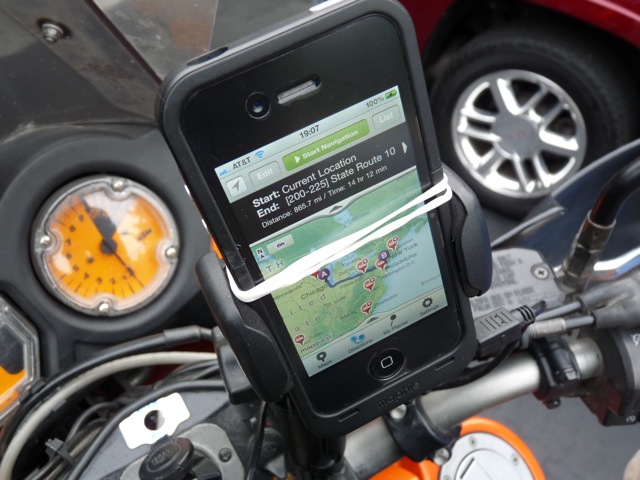 Indeed, I tried simply relying on our iPhone as a GPS device, mounted to the motorcycle. (See old blog article here.) It was okay for a while, but I didn't continue using it because:
The iPhone was overheating in direct sunlight on hot days (so it would auto-shutdown)

The screen wasn't bright enough to see in typical daylight riding situations

Touch screen is only an advantage when the motorcycle gloves are off, and having to constantly take your gloves off is a nuisance

The combination of charging cables & protection from the elements would make my iPhone susceptible to damage, dust, water, etc.

CHECK PRICE:
iPhone 12
Since my trial with the iPhone, far better protective cases have made their way into the market, and the charging/protective issues have probably been taken care of. Still, those first 3 bullet points were annoying enough that I moved on to the next one.
2) Garmin 62s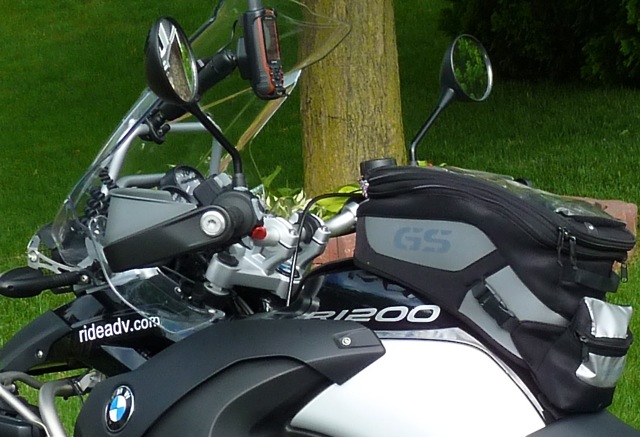 I loved the Garmin 62s for its lightweight & compact structure, but being so small only contributed to this list of negatives:
The screen was too small to see well while riding, especially while the unit was vibrating with the motorcycle (Note: I have perfect eyesight, so that's not the issue.)
Any hard plastic, non-touch-type screen also catches a tremendous amount of glare from lights and the sun. So in this case, the 62s is hard to see for reasons of being too small and for glare.
Navigation by a directional pad and a few buttons is incredibly slow and cumbersome, especially as we're all accustomed to the touch-screen navigation of smart phones
While it might have been great for following tracks & trails, it struggled to work with City Navigator for street navigation

The best cradle for the 62S was a bit of a nuisance to mount/dismount the unit from, and the little charging cable had to be connected separately each time (vs. built-in electrical charging contacts.)





CHECK PRICE:
Garmin 62s
So in summary, the Garmin 62 S had me seeking change again, but as luck would have it, BMW was running a promo last year that meant when I bought my new 2012 R1200GS Adventure, I got a new BMW Motorrad Navigator IV motorcycle GPS for free
3) BMW Motorrad Navigator IV
*Links are to the BMW Motorrad Navigator VI which is the current generation of this unit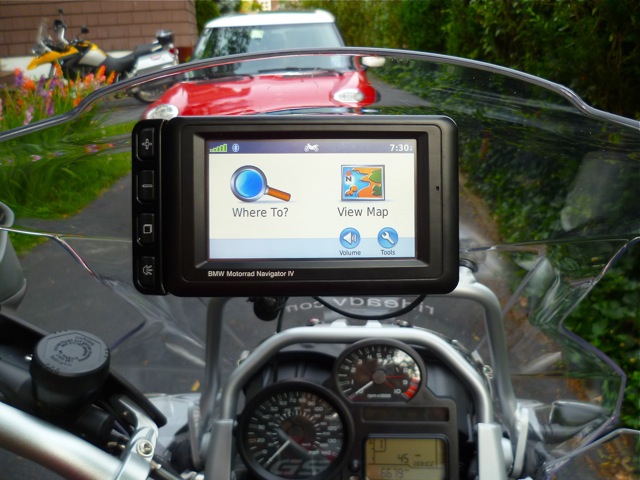 Upon first trying the Navigator IV, I knew that touch-screen was the only way to go with motorcycle GPS. With factors like gloves, roadside changes of plan, and new searches, a big, beautiful screen and the ability to touch and click just can't be beaten. There were however a couple of negatives:
This unit doesn't cater well to "non-street" routing and navigation. So anytime I was trying to record routes through the woods or follow existing tracks from other files, it was essentially useless

At a retail value of $800-900 USD, it's a bit uncomfortable to mount a unit that expensive on the bike, knowing what the replacement cost is.








CHECK PRICE:
BMW Motorrad Navigator VI
As much of our focus with our tours is non-paved riding and finding the most unique, un-mapped routes for our Customers, the first negative about the Navigator was enough for me to move on to:
4)
The Winner: Garmin Montana 650t
*Links are to the Montana 700 which is the current generation of this unit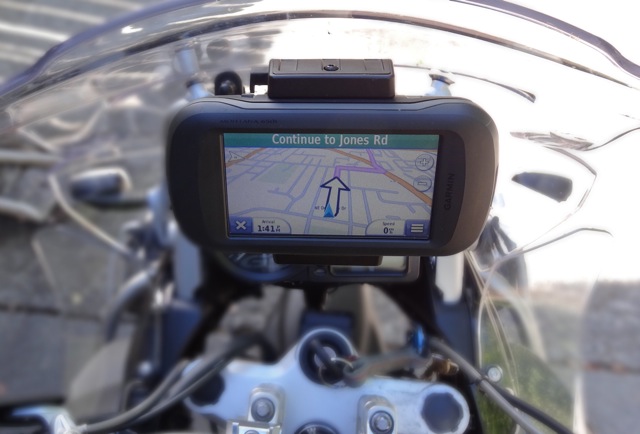 Finally, a motorcycle GPS unit that has none of the "negatives" listed above, and does everything I want it to! The Garmin Montana is durably built, has a big & bright touch-screen built in, and is easily & securely mounted to the Garmin Rugged Mount specifically designed for this GPS unit. (The Rugged mount even charges it automatically when mounted.) The Montana 650t is in that mid-priced range at around $600 USD currently, but it's like having the off-road capability of the 62s and the pavement routing ability of the Navigator IV built into one unit. In summary: A great value, and I love the Garmin Montana. One slight negative though:
After about 10 months, I did have some technical issues with the Montana, where the screen was freezing and rotating on it's own and the unit was shutting down without reason. I sent it back to Garmin, and they quickly replaced it for me at no charge (still under 1-year warranty.) That being said, be careful with buying one that doesn't have warranty coverage.
You can even find a more basic version of the Montana for under $500 right now. The Montana 600 basically has all the same features of the 650t, but doesn't have the camera or the built-in topographical map. (Over a year with it now, and I haven't used either the camera or the topo map on my 650t.)

CHECK PRICE:
Garmin Montana 700

5)
Future Motorcycle GPS Contender: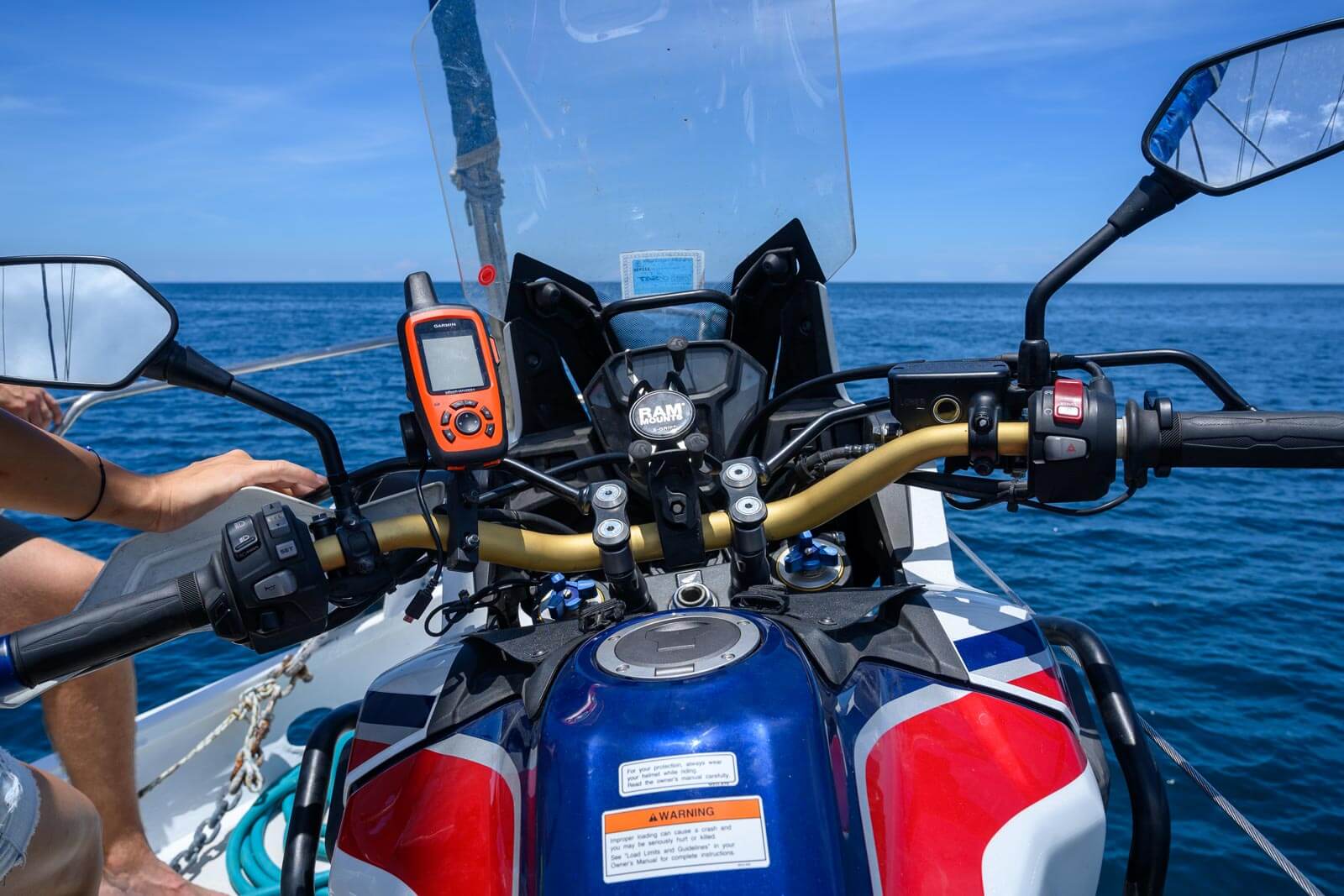 InReach Explorer+ & Smartphone Combination
While the inReach Explorer+ on its own isn't an ideal tool for navigating specific routes, in combination with a smartphone running Google, maps.me (or other similar navigation app), it forms a powerful and nearly foolproof set of tools for riders navigating in any environment.
Combined with pre-loaded turn-by-turn directions through Google or maps.me, the Explorer+ allows for re-routing, the ability to backtrack using recorded tracking data, and can act as something of an insurance policy to ensure riders are always on the right track in the event of lost cell service.
RideADV contributor Adam Eckert has used the inReach-Google Maps combination through four months and over 13,000 miles of travel in Central and South America, and has come to rely on the inReach for all of the aforementioned roles.
RideADV will explore this motorcycle GPS combination in-depth in an upcoming article, but for now, we believe that it offers a nearly ideal and comprehensive motorcycle navigation option. Want to know more about the combo? Click for the full write up.
Pros:
Combines the convenience of turn-by-turn navigation with the functionality of a dedicated GPS
Allows route storage and backtracking in the event a rider is lost
Emergency response/SOS functions
Cons:
Requires the use of two devices simultaneously
Expensive when the cost of a smartphone is factored in

CHECK PRICE:
Garmin InReach Explorer+
So I hope this helps, as quite a bit of testing has gone into each of these motorcycle GPS options. Indeed, this can still seem like a bunch of money to spend, but given the wide range of abilities the Garmin Montana and the newly added Inreach/iphone combo has, I bet you'll find it well worth the investment on both of these options.
As one more side note: Spend the extra $100 (approx) and buy Garmin's City Navigator Map for your home country/region, and you'll be glad.