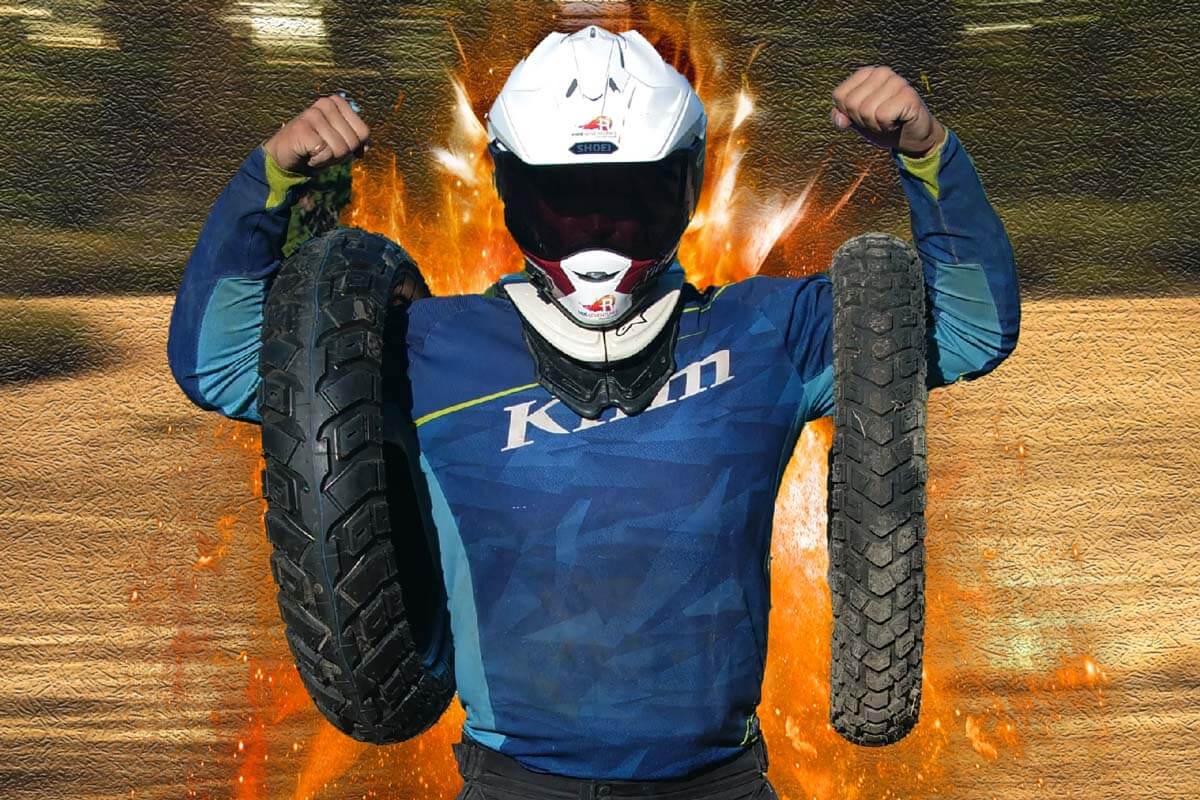 Disclosure: RIDE Adventures is a participant in the Amazon Services LLC Associates Program as well as other affiliate programs, designed to provide a means for us to earn fees by linking to Amazon and affiliated sites at no extra cost to you. Please see our Disclosure for more details.
Adventure motorcycle tires are always a hotly debated issue.
There are endless pages of forums, YouTube comment sections, and articles debating the merits of what sort of tire is best for different riders on different bikes. Don't even get me started on tire pressures.