What a fantastic response we've gotten from the announcement made a few weeks ago, that we've started buying bikes and building a new rental fleet here in beautiful Bend, Oregon. Thanks again to all our Customers over the years that are part of making this business possible!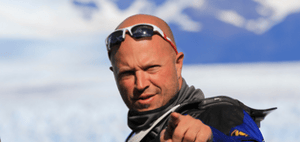 Questions have been coming in as folks have wondered about some of the decisions I'll explain below. Overall reaction has been great, and I'm pleased to see that a few of you have already booked for the March 31st & April 16th "Baja on Down" scouting trips we just announced earlier this week. There are still 2 spots available going southbound and 3 going north, so contact me ASAP through that page if you want to grab a bike for these trips. Peak season underway now and with a full month in Patagonia coming up, I'll be ready to sip a beer on a beach in Baja with any fun dual sport riders looking to join.
Why aren't we offering BMW rentals in Oregon?