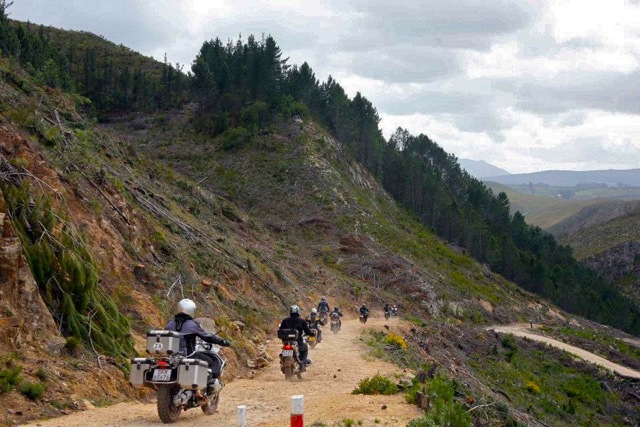 Dutch for "Valley of the Baboons," the Baviaanskloof Road meanders along the Eastern Cape Province in South Africa. Beginning in Patensie in the east, this mostly unpaved throughway stretches 197 km to Willowmore in the west. Its rough roads and considerable mountain twists create a ride more suitable to the experienced rider, but those who dare travel its length are in for an unforgettable motorcycle adventure.

The Baviaanskloof region is often regarded as a region of some of the most unspoilt African wilderness. The road generally follows the river, leading first through the rugged beauty of the Grootriver Gorge. On both sides, the motorcyclist will be privy to colorful cliff faces and unique rock formations that are characteristic of the region's predominant hard sandstone. Throughout this section, pinnacles and sandstone slabs overhanging the road are decorated with lucent lichens.

The gorge eventually opens into the Poortjies Valley and the last remnants of the Knysna forest. This is an ecologically sensitive system; its vegetation and wildlife unique to this one region. Following this valley is the road's first pass, known as Combrink's Pass. Here, the road is steep and especially narrow where it snakes upwards. For each turn, however, the adventure motorcyclist is happily rewarded with breathtaking drops and the most dramatic of sceneries; where one can truly begin to understand the wonder and hardships of life as a first settler and pioneer.